Lindsay Shadrach – Nordic Walking – Health & Fitness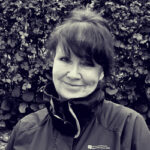 Lindsay has been in the health and fitness industry for over 20 years working with the local community. In 1998 Lindsay became a gym instructor and thoroughly enjoyed helping people improve their lives through fitness so much so, that she decided to further her understanding.
In 2002 she undertook an extensive course in Personal Training and qualified as an Advance Personal Trainer with a Diploma in Personal Training and Sports Massage Therapy, Certificates in Optimum & Sports Nutrition, Circuit Training and Body Massage.
In 2004 she qualified as a children's instructor, enabling her to teach younger people in a gym environment, understanding that younger people have different fitness requirements than adults, this also gave her the opportunity to work with family groups, collectively.
With her sports massage therapy qualification Lindsay was receiving clients on a regular basis with back issues. Her research and love of functional exercise led her to 'Pilates' a wonderful form of exercise suitable for all levels of fitness and abilities and both genders. In 2006 Lindsay qualified as a 'Beginner's Pilates' instructor and soon realised that Pilates was not just her sports massage therapy clients, as due to its effective strengthening, mobility and flexibility attributes, it was a must for all her clients, and she was soon holding regular classes. By 2008 Lindsay had qualified as a 'Intermediate Pilates' instructor and in 2010 qualified as an 'Advanced Pilates' instructor; this has enabled her to further help her clients, coupled with  sports massage therapy knowledge, Lindsay's classes encourage people to achieve the exercise's but also understand what muscles they are using and why, in a fun and informative way.
In 2011 Lindsay trained to be a Nordic Walking instructor, her own knee injury leading her to find a form of exercise that took her outside and gave her a similar experience to running; (one of Lindsay's greatest joys) without the accompanying pressure on joints.
In her own words:
"it was becoming obvious that my road running days were coming to an end (due to loss of ligaments in my knee through a skiing accident), in fact even walking more than 4 miles in one walk was making my knee sore, so when I tried Nordic Walking and found I could walk all day with NO pain, I was delighted" "That was a few years ago now, and during that time, instructing and leading walks throughout East Devon I found a new way of enjoying the countryside".
Phone: 01297 553522
Email: info@eastdevonhealthandfitness.co.uk
http://www.eastdevonhealthandfitness.co.uk/
https://www.facebook.com/eastdevonhealthandfitness.co.uk