Active treatment drop-in session with Dianne Dowling
13 June @ 12:30 pm

-

1:30 pm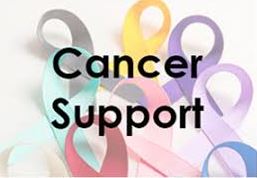 Active Treatment Drop-in Sessions
We are going to hold a drop-in session for those about to start treatment, going through treatment or finished within the last 6 months. These will be run by Mary and Isabel to help support those going through cancer and make connections.
Monday 13th June – Axminster Hospital Scott Rowe 12.30-1.30pm
If you would like to join us for a cuppa and a chat do please drop by.
If you wish to attend please do let us know on 07512 279663 or support@axminsterandlymecancersupport.co.uk
Dr Dianne Dowling is a professional Coaching Therapist who provides a safe space for clients to explore their own pathway back to wellness after cancer treatment.
Dianne was a teacher and mentor for many years and after completed a Professional Doctorate alongside other degrees, she now practices as a Coaching Therapist specialising in working with cancer. Her Doctoral research was a unique South West based study which focused on women living and working with breast cancer. Dianne was diagnosed with breast cancer over 20 years ago. Having both a personal and professional knowledge and experience, she is uniquely qualified to coach clients through a health crisis like cancer and help them through this most difficult time in their lives. She is passionate about living well with cancer and says: "Working with cancer is not just about surviving, it is also about thriving. I enable clients to explore their personal issues of embodiment, helping them work through issues of confidence to bring their whole bodies back to work or choose another career path."
What is coaching?
Purpose driven coaching enables a client to explore their 'legacy of now' – what is important to them post cancer experience, and what they can they achieve and contribute to the well being of themselves and others. Coaching is an equal partnership where the client chooses the direction their journey will take. They will be introduced to an variety of learning, ideas and approaches which all belongs in the marketplace of modern life. One example of this is practising mindfulness meditations at the start of a coaching session. This can help relax the client and create greater awareness of what it is they want to change. Sessions are currently virtual via SKYPE, Zoom or telephone usually lasting for an hour and over six sessions.
Dianne can be contacted by phone on 01460 220587 or text 07517 866513. Alternatively, you can email her diannedowling@btinternet.com
Please visit her website https://www.cancerworkcoach.com/to learn more about her practice
Photographs may be taken at events, in order to help us with publicity. Please let us know if you do NOT wish your photograph to be used. Many thanks.