Active treatment drop-in session with Therapist Sue Urquhart
11 July @ 12:30 pm

-

1:30 pm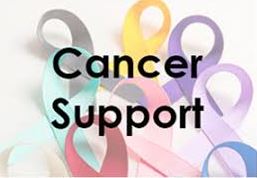 Active Treatment Drop-in Sessions
We are going to hold a drop-in session for those about to start treatment, going through treatment or finished within the last 6 months. These will be run by Mary and Isabel to help support those going through cancer and make connections.
Monday 11th July Axminster Hospital Scott Rowe 12.30-1.30pm
If you would like to join us for a cuppa and a chat do please drop by.
If you wish to attend please do let us know on 07512 279663 or support@axminsterandlymecancersupport.co.uk
Sue Urquhart BVetMed C.B.S. – Bowen Therapist –Scar Release practitioner – TMJD therapist
Sue is an experienced and accredited practitioner of the Bowen technique, having trained at the College of Bowen Studies.  Previously she was a veterinary surgeon as a small animal vet for 36 years in her own clinic in Edinburgh.  After retiring in 2015 she moved to Devon & retrained in the Bowen technique, Sharon Wheelers ScarWork including Adapting this for Breast surgery, MSRT and TMJ or Orofacial pain and issues.
Sue offers treatments from her home at Birchill, which lies midway between Chard and Axminster.
These treatments can be Bowen therapy or Scar release but they also work well together.
The Bowen Technique, developed by Australian Tom Bowen in the 1950s, is a gentle, hands-on therapy that addresses all types of musculoskeletal pains and is designed to stimulate the body's innate healing ability. It has been hailed as one of the fastest growing and most successful treatment methods in the country.
The technique uses a specific set of gentle rolling movements with the fingers and thumbs on precise points on the body. These gentle motions trigger impulses in the brain to stimulate healing, release fascia and blocked energy plus improve blood flow and lymphatic drainage.
Main Benefits of Bowen:
Reduces muscle tension – Reduces pain – Increased lymphatic drainage -Increases mobility
Decreases stress
ScarWork and McLoughlin Scar Release Technique MSRT
The effects of post-surgical scars on the human body cannot be underestimated.
The body forms scar tissue as a natural response to trauma when the skin is lacerated or punctured either by accident or purposefully ie. surgery.  A Scar is Collagen  laid down during the repair process results in a thickened, fibrous mass which can impede proper circulation of blood, congests lymph flow, and can even impact on Range of Motion.
Additionally, the severing of delicate nerve tissue often results in abnormal sensation of not only the scar but the adjacent, surrounding tissue. As the scar is fibrous and non-elastic it will have a dragging and pulling effect on function of all physiological systems particularly the fascial membrane covering muscles, organs and glands.
Benefits of Scarwork & MRST
Reduce pain and restriction
Reduce adhesions – both superficially and deep within the system
Restore nerve function including numbness, pain and sensitivity
Enhance movement of the surrounding tissues, to reduce pulling and sticking
After work the scar may visually appear smoother, but the emphasis is on the underlying tissue changes within the fascial system and therefore improved function.
Sue has also trained in specific Scarwork for Breast surgery.
TMJD Temporomandibular Joint issues – the Jaw joint
Temporomandibular joint diseases and disorders are a complex and poorly understood set
of conditions that can cause pain in the area of the jaw joint and associated muscles and/
or problems using the jaw. Both or just one of the temporomandibular joints may be affected.
TMJ diseases and disorders can affect the ability to speak, eat, chew, swallow,
and even breathe
This is a very common but undiagnosed syndrome even by dentists.
Headache, toothache, neck, shoulder problems could be TMJD.
Stress and anxiety are major causes of the painful syndrome.
The Therapy involves neuromuscular release, retraining and exercises.
Online services
I am able to offer online therapy session is all of the above techniques.
These are 1-2-1 sessions using Zoom.
Bowen
ScarWork
TMJ therapy
I am also offering a FascialFacial online: this is a wonderful, gentle, relaxing and effective facial you can do on yourself without using any chemicals or special products.
www.sueurquhartbowen.com                    sueurquhartbowen@gmail.com
07939 135123
Photographs may be taken at events, in order to help us with publicity. Please let us know if you do NOT wish your photograph to be used. Many thanks.