Axminster drop-in session plus mini sessions with Hannah Lovegrove
30 May @ 2:00 pm

-

4:00 pm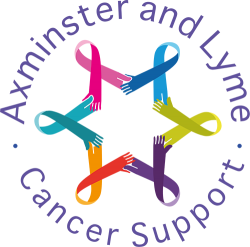 Please join us at our Axminster drop-in session where you can enjoy a friendly welcome, a tea and a chat. You will have an opportunity to meet the team and hear about activities and therapies available. Tea and coffee will be available and a selection of literature.
We are delighted to be able to start offering mini sessions with a selection of our therapists at drop in. These may be having a 15/20 mins chat with a therapist you are considering, a mini foot massage or Indian head massage . These will be on a first come bases, not booked and we will advertise who is with us each time.
Hannah is a highly experienced Massage Therapist and Yoga Teacher. She offers massage treatments and yoga classes (either in person or via a video link) from her Studio in Thorncombe, West Dorset. Hannah says, "We have all come to understand the healing power of touch and how significant it can be when we need comfort and steadiness. Also, the regular practice of even the simplest of movements can be very beneficial to mind and body, as we all know. When either of these are combined with sensitive breathing and relaxation techniques, the healing effects on body and mind can be deeply profound. I can work with anyone, no experience is necessary. Let me know what you need and we'll take it from there."
To book, please email hannah@hannahlovegrove.co.uk or call/text 07971434336.
Please note this will be in Axminster only as we have access to a treatment room.
If you wish to attend please do let us know on 07512 279663 or support@axminsterandlymecancersupport.co.uk
Photographs may be taken at events, in order to help us with publicity. Please let us know if you do NOT wish your photograph to be used. Many thanks.