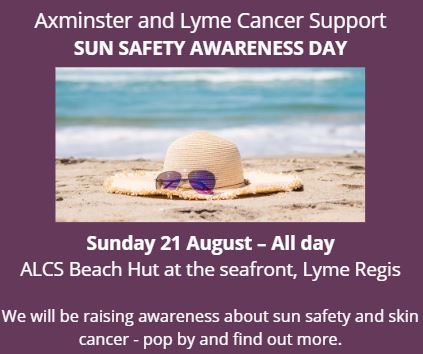 Newsletter No.47 – July 2022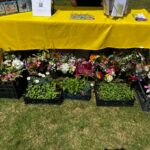 Hello, its Donna here… preparing for my holidays which by the time you are reading this I will be on my way back from Scotland. Mary goes every year and its somewhere we have always wanted to go. My 10 year old loves Panda's so hopefully we get to see the giant pandas when we visit Edinburgh Zoo. The planning has been rather stressful having cancelled our flights due to a change and them cancelling half our luggage. So we are now driving half way and a 4 hour train journey to Edinburgh. Hopefully it will have all been worth it for some quality family time together exploring a new city. Might even try a battered Mars bar!
The charity has had a busy summer so far with events. The summer show at Uplyme and the Family Open Day recently held. Its been a great opportunity to meet people and raise awareness and for people to gain an understanding of what we do, along with how and why. August we have a stall at Axminster Market on the 14th and Dalwood show on the 20th along with the sun safety on 21st. More details through the newsletter.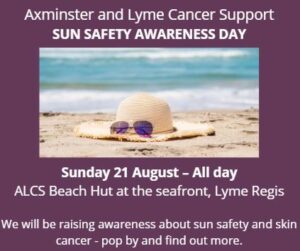 On Sunday 21st August we are holding a sun safety awareness day from the ALCS beach hut, do drop by for some information, organic sun cream samples, maybe even a box of water, We will also have our ALCS banners, we do hope for good weather, so do stop by if you are free. We would love to see you.
In this edition 
Thankyou
Acupuncture Clinic
Meet the Therapist
Active Treatment Drop-in
Drop in Sessions for August
Poem
Recommended Website/Blog
Nordic Walking Workshop
Forum
Blood Testing Questionnaire
Online Shop
Ways to support and connect with ALCS
Beach Hut
Dates for your diary and future events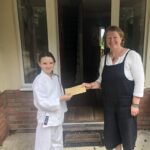 Thank you to St Marys Thorncombe
The children at St Marys Primary Thorncombe completed the race for life on the school grounds in June and raised money for Cancer Research UK they exceeded there online donations of £322.50 and the children wanted to donate the cash donations of £150.00 to ALCS.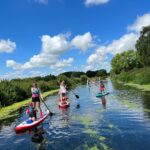 Thank you – Langport Charity Paddle
Thank you to Chena and her friends and family for undertaking a charity paddle in Langport raising £489.00 for ALCS. The pictures look amazing and so did the video from Langport TV (shared on Facebook)
https://localgiving.org/fundraising/charity-paddle/
Thank you – Uplyme Summer Show
Thank you to those who attended and spoke to us at Uplyme Horticultural Summer Show we raised £107.50 along with awareness within the local area.


Nominate ALCS today
You can make a difference. We're not asking for money, or any real time, just your nomination of a registered charity, not-for-profit organisation, or community interest company in the UK, Republic of Ireland, Channel Islands or Isle of Man. Anyone can nominate and that one act could potentially mean an extra £1,000 to those trying to make a difference. The more nominations a charity receives, the greater their chance of winning, so once you've done your part, spread the word and make it a movement!
Please click the link and complete if you are able too.
Registered Charity in the UK: 1182035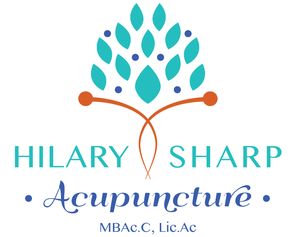 Acupuncture Clinic
Weekly acupuncture clinic on Monday's 4.00 – 5.30pm at Scott Rowe Room within Axminster Hospital.. This will be a group session and involve auricular acupuncture (around the outer ear). Hilary Sharp will be providing the acupuncture. https://www.hilarysharp.co.uk/
Particular benefits include helping to alleviate hot flushes, anxiety, dry mouth, and fatigue. Further information can be obtained from Hilary.
This support will be offered free of charge to registered clients. We do have have a max of 15 at each session which must be booked in advance. Please bring your own water. (Drinks will not be able to be supplied) Do contact us to be added to a waiting list should the online booking system show full.
1st August
8th August
15th August
22nd August
29th August – NO SESSION DUE TO BANK HOLIDAY
Meet the Therapist – Sasha Mitchell is a Professional Voice Coach for vocal impact and confidence building, at home and in the workplace.
She brings the skills that actors use to her work, helping people to manage nerves, to feel confident and to be able to get their message heard – whether at work, in a medical consultation with a surgeon, nurse or doctor or in everyday life with friends, partners and children.
She has been a voice coach since 2003, working in the public and private sector in groups or with private individuals.  Her own experience of cancer this year and her recovery have made her aware of how her work translates to helping with the recovery process and building physical and mental confidence through that time.
She is happy to work with your remit, and specialises in the following:
Maximising Vocal and Physical impact – be heard and be seen
Speech preparation and delivery (Weddings etc.)
Confidence building at work/ Returning to work
Interview Nerves
Dealing with difficult conversations
Being Heard – and using your authentic voice.
People describe working with her as:
"Focussed and encouraging", "Surprising and effective", "The best experience I've had in 30 years of training", "My ability to get my ideas across and engage my audience is so much better, I used her methods to stay focussed, breathe and take my time. A real game changer!"
If you are interested do call Sasha on 07789426234 or email: sashadmitchell@gmail.com
Member of British Actors Equity since 1979
PTTLS Trained.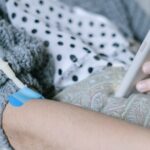 Active Treatment Drop-in Sessions
We are going to hold a drop-in session for those about to start treatment, going through treatment or finished within the last 6 months. These will be run by Mary and Isabel to help support those going through cancer and make connections.
Monday 1st August – Axminster Hospital Scott Rowe 12.30-1.30pm
Monday 5th September – Axminster Hospital Scott Rowe 12.30-1.30pm
If you would like to join us for a cuppa and a chat do please drop by.7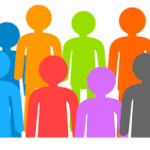 Drop-in sessions for AUGUST
Monday 1st Axminster August – Axminster Hospital Scott Rowe 2-4pm
Monday 8th August – Lyme Regis Football Club 2-4pm Summer Flower Workshop (booking required)
Monday 15th August – Axminster Hospital Scott Rowe 2-4pm
Monday 22nd August – Lyme Regis Football Club 2-4pm
Monday 29th August -NO DROP-IN BANK HOLIDAY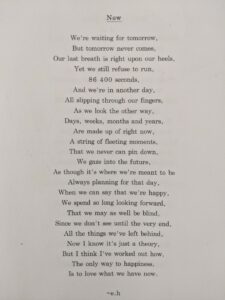 Now  – Erin Hanson
We're waiting for tomorrow,
But tomorrow never comes,
Our last breath is right upon our heels,
Yet we still refuse to run,
86 400 seconds,
And we're in another day,
All slipping through our fingers,
As we look the other way,
Days, weeks, months and years,
Are made up of right now,
A string of fleeting moments,
That we never can pin down,
We gaze into the future,
As though it's where we're meant to be
As always planning for that day,
When we can say that we're happy,
We spend so long looking forward,
That we may as well be blind,
Since we don't see until the very end,
All the things we've left behind,
Now I know it's just a theory,
But I think I've worked out how,
The only way to happiness,
Is to love what we have now.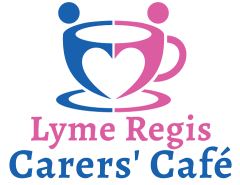 Recommended website
https://lymeregiscarerscafe.co.uk/
We are here for you!
Caring for another person is very rewarding but can be overwhelming and lonely at times.
Lyme Regis Carers' Café provides a space for carers to take time for themselves, meet like-minded people and share thoughts and ideas on the issues that matter to them.
Come along for a drink and a chat in a friendly, welcoming and informal environment.
If you look after a friend, family member or neighbour due to illness, disability or old age, then the Carers' Café is for you.
Caring for someone can be stressful at times, so the Carers' Café is designed to help you relax
Coming together with others experiencing the same thing can be extremely beneficial. We provide a relaxed, informal space where you can meet others in a similar situation.
The café meets on the third Thursday of each month 11am until 1pm at the Driftwood Café at Lyme Regis Baptist Church.
Our volunteers are on hand to provide information, advice and support should you need it.
Lyme Regis Carers' Café is run by LymeForward, a Community Interest Company No 10381732.
Recommended Blog – How can Yoga Therapy Support Cancer Care
https://themindedinstitute.com/how-can-yoga-therapy-support-cancer-care/
The Minded Institute (TMI) is a world-leader in providing yoga therapy education and training to yoga and health professionals to work with mental and physical health conditions. The Institute is known for working at the interface between yoga therapy, mindfulness, neurophysiology, psychotherapy principles, and evidence based practice. TMI is also actively involved in lobbying for the inclusion of yoga therapy and yoga in the NHS.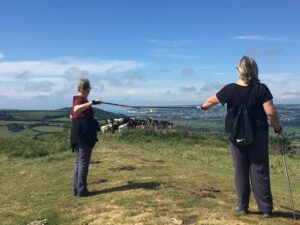 Nordic Walking Workshop – Thursday 18th August – Peace Memorial Playing Field, 37 Coly Rd, Colyton EX24 6PU
A rough Itinerary:
Morning
11am – meet and greet
 introduction and familiarisation of poles
Warm up
Arm, grip, propultion technique
A few fun exercises to enhance learning of above
Stop for lunch 1pm approximately  – for half to three quarters of hour
Afternoon
Warm up
Lower body technique, feet, leg stride, co-ordination
Varying levels of speed achieved through progressive arm and leg movement
Adaptations for up and down hill
A few more fun exercises to reaffirm learning of all the above.
Stop for a short break 10 – 15 minutes
Go for a walk along by the river – flat and approximately 1 mile
Return and final stretches
Discussion
Presentation of 'handouts' and certificates
Should be finished by 4pm or maybe a little earlier.
This event does need to be booked please go to https://axminsterandlymecancersupport.co.uk/product/nordic-walking/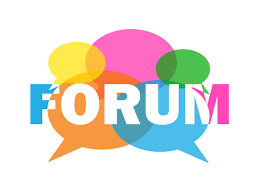 Forum Monday 22 August 11.30am – 1.30pm Lyme Regis Football Club
https://axminsterandlymecancersupport.co.uk/product/alcs-forum-lunch-2/
Forum to discuss the charity and how we move forward.
Lunch will be provided by ALCS further information to come but if booking please advise any dietary requirements to support@axminsterandlymecancersupport.co.uk
Held in Lyme Regis Football Club for all our registered clients.
Please note numbers are limited but if full please contact us to add you on our waiting list.
Disclaimer – Please note that photographs maybe taken for website/grant applications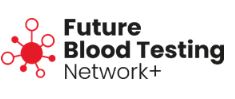 WOULD YOU LIKE TO HELP CHANGE THE FUTURE WAY OF BLOOD TESTING?
I am reaching out to you and your community to ask for help with my research data to understand the current experience cancer patients have with blood testing, and how we can improve this in the future by using remote solutions to minimise the need for visits to healthcare facilities to provide blood samples. The information will be contributing to the work of Future Blood Testing Network so we can contribute to improving the way that blood tests are done. I appreciate that your support group offers a safe and necessary space for people undergoing treatment, remission, and recovery, and we do not aim to add to any person's burden. Therefore, we have created a very short survey which is completely anonymous and can be completed in 4 minutes.
We would really appreciate hearing from your community at Axminster and Lyme Cancer Support, any help would be very much appreciated.
Beth Harvey
Remote solutions for cancer care 
Masters' Researcher at Reading University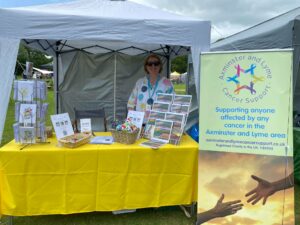 Our Online Shop & Event Bookings
If you are looking for individual cards, or a bespoke gift locally made please do consider our online shop. 
Hopefully we have made it easier for you to purchase beautifully illustrated blank cards, recipe books, key rings and CDs – all the money raised goes directly to help our clients. 
https://axminsterandlymecancersupport.co.uk/shop/
Just add your items to the basket and go to the checkout which is now using Stripe payments but Paypal is still an option. If you have any problems please do not hesitate to contact us for assistance.
Cards can be purchased at drop-in and local events or collection arranged.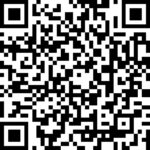 Ways to support or connect with Axminster and Lyme Cancer Support
If you wish to donate online you can via a one off payment or a monthly donation. Just click the link below and follow the instructions or scan the QR code.
https://localgiving.org/charity/axminster-and-lyme-cancer-support/
How to get involved with fundraising via Easyfundraising, Amazon Smile etc
https://axminsterandlymecancersupport.co.uk/get-involved/fundraising/
Instagram & Facebook
Instagram https://www.instagram.com/axminsterandlymecancersupport/
Facebook https://www.facebook.com/axminsterandlymecancersupport.co.uk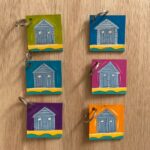 Beach Hut Update 
The Beach Hut will open shortly for October bookings. Do also keep an eye out on dates becoming available via WhatsApp and Facebook/Instagram.
If you know you have a date booked that you cannot make please let us know ASAP.
Please note if you book the beach hut you will get an email with the booking, the system also sends a reminder and a member of the team will email you with the booking code. If you do not get these the booking has not been completed correctly. If you have any issues or wish for us to check any bookings you think you may have please email support@axminsterandlymecancersupport.co.uk
More information about the beach hut can be found via https://axminsterandlymecancersupport.co.uk/beach-hut/
Future Events for 2022 – More details will follow for these events nearer the time and will be updated on the newsletter and website.
support@axminsterandlymecancersupport.co.uk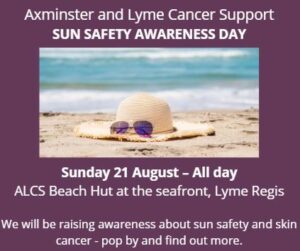 Summer Flower Workshop 2.00-4.00pm
Monday 8th August
Lyme Regis Football Club
Click here to book
The Launch of our new Creative Studio in Kilmington
Thursday August 11th
More information to follow on the website.
Nordic walking Workshop
Thursday 18th August
Peace Memorial Playing Field – Colyton
ALCS at Dalwood Fair
Saturday 20th August
Time TBC
ALCS Skin Cancer Sun Awareness Day 9.00-6.00pm
Sunday 21st August 9am – 6pm
ALCS Beach Hut Lyme Regis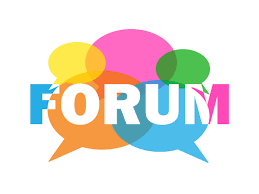 ALCS Forum Meeting 12.00-1.30pm
Monday 22nd August
Lyme Regis Football Club
Click here to book
ALCS AGM 7.30pm
Wednesday 7th September
Via Zoom
ALCS @ Kilmington Show
Saturday 10th September
Time TBC
Fermented Food Workshop 11.30 – 1.30pm
Monday 12th September
Lyme Regis Football Club
Click here to book
Sleep Workshop 2.30 – 3.30pm
Monday 12th September
Lyme Regis Football Club
An Introduction to Creative Writing 11.00am – 12.30pm
A face to face event where you can meet Ninette Hartley prior to the next 6 weeks course
More information to follow on the website.
Blokes Brunch 9.30 – 11.00am
Saturday 17th September
Location TBC
Click here to book
The Hills are Alive Walk 9.30am
Saturday 17th September  start in Symondsbury taking in three hills and finishing at The Anchor Inn Seaton.
More details to follow in the website.
Pie & Pint 6.30 – 8.30pm
Tuesday 20th September
Location TBC
Click here to book
Autumn Flower Workshop 2-4pm
Monday 10th October
Lyme Regis Football Club
4 year Anniversary Wellbeing Day Retreat Penny Brohn
Tuesday 11th October
More information to follow
Blokes Brunch 9.30 -11.00am
Saturday 15th October
More information to follow
Managing Worries with Jo Little 2.30 – 3.30pm
Monday 17th October
Axminster Hospital Scott Rowe Room
Lets talk about Cancer 6.00pm – 9.00pm
Women's evening with professional panel
Thursday 20th October
More information to follow
Mindfulness Workshop 2.30 – 3.30pm
Monday 24th October
Lyme Regis Football Club
Pie & Pint 6.30 – 8.30pm
Tuesday 25th October
Location TBC
Fermented Food Workshop 11.30 – 1.30pm
Monday 7th November
Lyme Regis Football Club
Art  Exhibition for ALCS
More information to follow – Uplyme Village Hall
November 7-8.30pmthViewing Friday 11
November 9.30-12.30pmthSaturday 12
Pie & Pint 6.30 – 8.30pm
Tuesday 15th November
Location TBC
Blokes Brunch with professional panel
Saturday 19th November
Location and Time TBC
ALCS Forum Meeting 11.30-1.30pm
Monday 21st November
Lyme Regis Football Club
Sleep Workshop 2.30 – 3.30pm
Monday 21st November
Lyme Regis Football Club
Christmas Wreath Workshop 2-4pm
Monday 5th December
Lyme Regis Football Club
Pie & Pint 6.30 – 8.30pm
Tuesday 6th December
Location TBC
Christmas Lunch 12.30 – 1.30pm
Monday 19th December
Lyme Regis Football Club