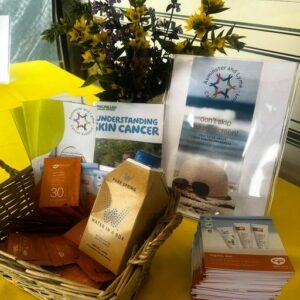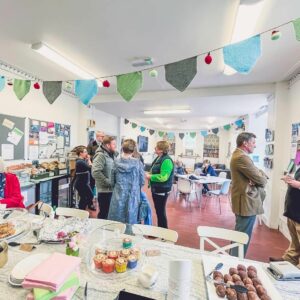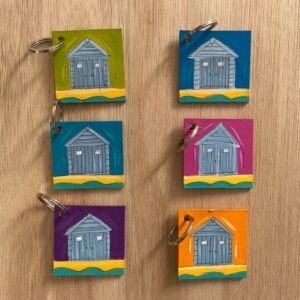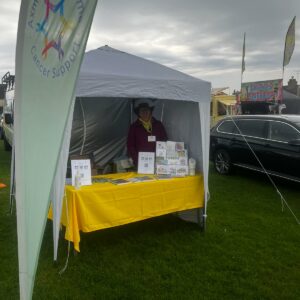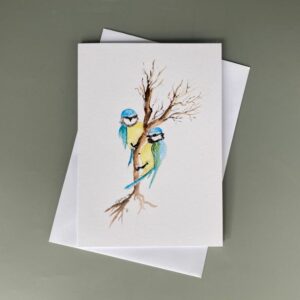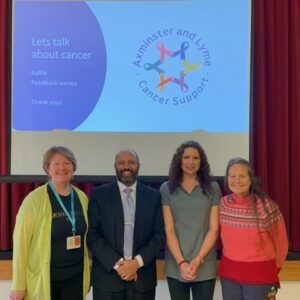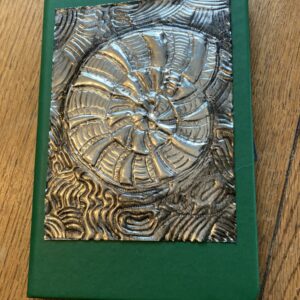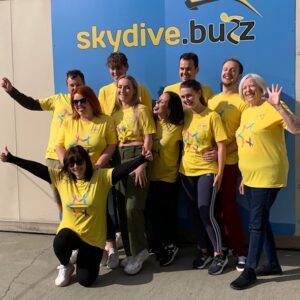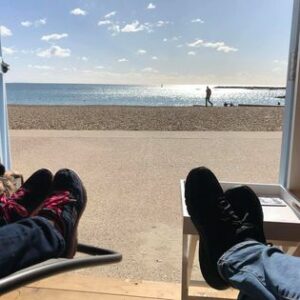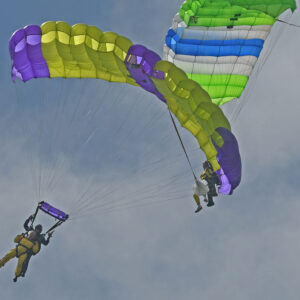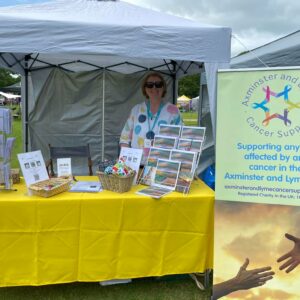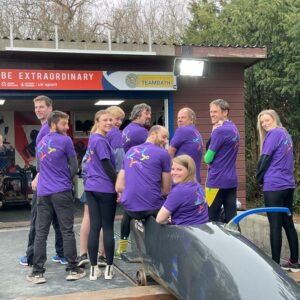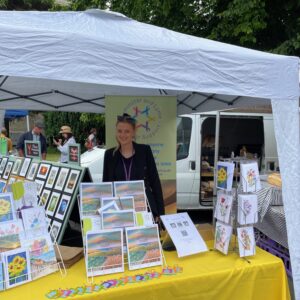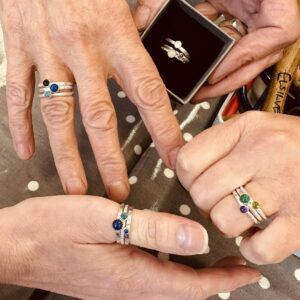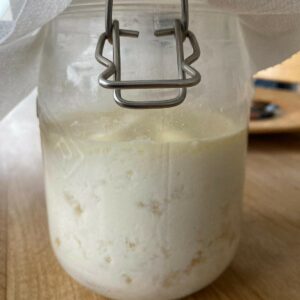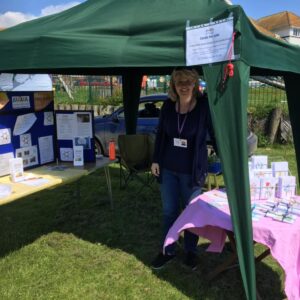 Hello and Welcome to the Axminster and Lyme Cancer Support Website
Axminster and Lyme Cancer support was set up in 2018 by Mary Kahn, following a diagnosis and treatment for breast cancer in 2017. Although there was some great support available online and further afield having a network of support locally was missing.
Along with a team of volunteers who were able to give their time ALCS started supporting local people in October 2018.
Since 2018 ALCS the need for support has grown enormously, we currently have over 530 (August 2023) people who have registered for support.
There are a variety of services available from creative activities, holistic therapies, relevant diet and lifestyle information, different exercise classes all for anyone affected by any cancer. We offer mutual support, helping people cope with the fear, anxiety, isolation, or stress that cancer can bring by providing a chance to unwind over a cup of tea. We can offer different options for coping strategies, both locally, slightly further afield and various
For details of events coming up please see our calendar. Our drop-in sessions are informal and you can come for as long or a little as you would like anytime during the session… the kettle is always on!
If you would like to help us we always need volunteers to meet and greet, help with fund raising, plus more so please if you are able to offer your time do get in touch.
Online Shop
You can buy our cards, key-rings, CD's and our very own recipe book.
We have special offers available like buy 10 get one free for cards and an offer of free deliver if you spend over £20.
Please click the link to browse our items. We also offer to deliver if you are in the local area just select during checkout.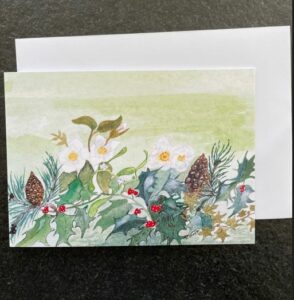 What our clients say about us
ALCS Support Referral
One lady who has been referred lives apart from her mother who has a life limiting diagnosis and is finding trying to support her mum and her family during the pandemic very hard. Having some support for her has meant she feels strong and is able to focus on the needs of her family in a more balanced approach. Without this support she feels she would have struggled to keep going.
This message was sent to us from a grateful client after having used the beach hut:
"We so appreciate having been able to use the Mary Anning beach hut.  The provision of recliner chairs and 2 folding ones plus two portable tables and a kind welcome voucher really has made a colossal difference to our special time with family enjoying a seaside holiday.  I was so exhausted by the heat today that by 2 pm I dragged myself away from the recliner on the pebbles and found blessed relief from the heat lying down within the shady hut.  Without it I think I would have been in danger of passing out. I certainly could not have found the strength to walk back to the car park or up the hill to the house. I think the hut is a brilliant idea. I love the scent of the new wood.  Thank you so much for arranging the booking. We will be back if possible."
Bereavement counselling
Thank you for your message, firstly I would like to thank you for your concern and for facilitating the meetings and help that Dianne Dowling gave me, I would like to say we got on and being able just to talk helped a great deal. Life, although lonely during this lockdown is getting better for me, I am able to live with the loss now and although I will never forget I am able to manage it.
I hope in the future that I may be able to help you and the charity in some way. I have acquired a few skills in my life that may be useful.
Creative Writing
If you want to be welcomed, accepted, inspired, entertained, heard, stretched and dropped into a world of magic and fantasy on a Wednesday morning, join us!  As far as I can see, there is every reason why you should want to join this uplifting and spontaneous group of jolly buccaneers. The general mood is always positive and fun.  There are no mistakes and you never know what creativity is hiding inside.  There is a great power in trying something that you have never tasted before, like  chocolate with chilli for example, you never know, you may really like it!  So yes, I think it is a form of therapy, but I would prefer to call it succour for the soul.  Perfect timing as ever in a world where newness is the crest of the wave.  Thank you so much Mary, I absolutely love this course.
Diagnosed in Lockdown
Another referral was for a lady who was diagnosed during the lockdown, separated from all her family and friends and could recognise in herself that she needed help. She was able to ask for help 'before I get really bad' and this has enabled her to feel connected to a network of support. She has since had her surgery and is continuing to have regularly counselling.
"… just to say it was so nice to receive the Simple Things magazine this morning. I've had a low couple of days and missing my husband so much.  It really lifted my spirits and is full of luvly things.  Thanks for thinking of me xxx"
Facebook post feedback
"These people are angels. The support we have been given has been overwhelming. They probably don't even realise what a difference they make to families but quite honestly some of the kindest, most caring people I have ever known." This was recently posted on Facebook by one of the people we have been helping.
I'm writing to say a very big thank you, firstly to Axminster and Lyme Cancer Support Group, for Mary Kahn allowing the funding and a big thank you to you Dianne for helping me through the difficult time I was experiencing. I was in a very hopeless state, struggling to cope with my husband's terminal cancer, life had certainly got on top of me and being usually a strong positive person, I found this very testing but you Dianne have helped me through that trauma by showing me how to see the positives, looking at situations in a different way and giving me back my confidence to cope with everyday life in this difficult situation.
Lockdown I'm sure had a big impact on my life and Dianne your help and encouragement finding my confidence, I hope to go on with the knowledge of being able to tackle the negatives of life,
I can't thank you enough.
More beach hut feedback
Thank you for a lovely day in the beach hut. It was chilly but dry and we took the opportunity to have a couple of walks in addition to watching the world go by from the hut. And thank you so much for the café voucher- we had a lovely coffee and slice of cake each! Very kind gesture and much appreciated. Thank you once again for a great day.
Paint by numbers
I just wanted to say thank you to Axminster and Lyme Cancer Support for the giraffe paint by numbers I received last October. Having never painted before I did find some of it a challenge, but I am really pleased with the results and cannot wait to frame it and put it up in my office.
Having something to distract me during lockdown really helped and it's my favourite animal. I also received a card kit and some candle making supplies that I could compete with my daughter. So, thank you very much for all your help and support especially during covid.
Referral Testimonial
Today I referred a lady for online counselling and 1-2-1 tripudio introduction. This lady has recently finished a long period of treatment for breast cancer, surgery, chemotherapy and radiotherapy. She finished radiotherapy the Friday before lockdown. She had been planning for months lots of amazing things, some little some big from family parties, short breaks, returning to work, re-joining her musical groups, returning to exercise and just being able to find a new normal. Being confined to her home now for 3 months is really taking its toll. We are also sending her a canvas painting kit, a jigsaw and some magazines (as and when they come in). This lady is joining us for our virtual drop in's when she can, and I am having 'coffee' with her once a week.
Referred for Support
A gentleman had been referred for support on his request "I am having some very dark thoughts" This gentleman has been supporting his wife through intensive treatment for cancer the whole of last year and during May they found out it has appeared again so more surgery and treatment is planned. After three sessions he said, "It really helps to have some time for me to talk and clear my thoughts".
Chemo/Surgery/Radiotherapy Pack
I returned home from hospital today to be greeted with the most amazing package full of love from Axminster and Lyme Cancer Support on my doorstep, I'm absolutely bowled over to receive this wonderful gift to help me through my cancer treatment. It seems like everything has been thought about, so super generous. I can't thank everyone enough.
Wreath Making
Thank you for my wreath making experience it was great fun and very entertaining and everyone seemed to end up with a very presentable Wreath, Full of Christmas Cheer just what everyone needs in these unsure times. Thankyou once again and a special Thankyou to our very Patient Teacher.