Drop-in and activities
Join us at our regular free drop-in sessions for an informal chat and coffee/tea every Monday 2pm – 4pm.
Meetings alternate between Axminster  (Scott Rowe room at Axminster Hospital) and Lyme Regis (Football Club, Charmouth Rd). Please see our website for full details.
When face to face drop-in sessions are not possible. We are still able to support in many ways. Please see the newsletters on the website for more details.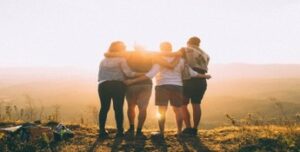 We will be providing a programme of activities from walking, yoga, holistic therapy, Tripudio, guest speakers, counselling and more.
Information and advice
We have a comprehensive library of relevant books and a wide range of cancer support leaflets from Macmillan Cancer Support, Force and national charities. Also available are jigsaws, painting and craft kits.
We liaise with a variety of cancer specialist health professionals, both locally and nationally. We are supported by a wide range of complementary therapists, exercise trainers and artists.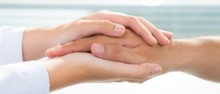 We are here to support you.
Supporting you
We aim to provide an environment to support anyone who has, has had, or is affected by cancer. We offer events which look at ways to eat well, manage stress and stay active to support ongoing health. Finding ways to relax and making time for the things that are important in your life will give a greater sense of control over health and well-being.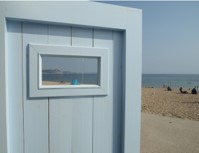 A diagnosis of cancer is different for everyone and affects each person in an individual way. It can be common for people to feel a variety of emotions that may include fear, anxiety, anger, sadness, or denial.
We are also lucky to now have a Beach Hut located in Lyme Regis available to those affected by cancer.
Please find a copy of our client registration form to be completed here.
More resources and links can be found here.