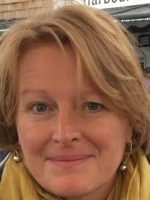 Mary Kahn, Founder
Mary has worked in a variety of roles, as a nurse in both NHS and in a local hospice, and 20+ years within the healthcare industry in sales and marketing. Mary has also managed a small business and helped several small businesses locally with planning, marketing and coaching. She loves spending time with family and friends and is passionate about her garden, yoga, walking and cooking. In 2017 Mary had breast cancer and this life changing episode in her life has given her the energy to set up this charity to help others affected by cancer locally.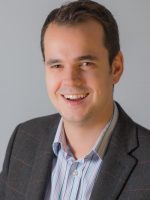 Nick Hodges, MBBCh PGCME DRCOG MRCGP
GP, Chair of Trustees
Nick is a GP partner at Axminster Medical Practice. He was born in Kilmington and, aside from a brief stint at Cardiff University, has lived in Devon all his life. On days off he can be found tending to his small apiary in the garden.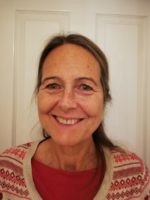 Yvonne Hodges, Trustee
I am a local GP and 3 years ago I found out what it feels like from the patients side. It has been a very steep learning curve and I want to do anything I can to make the journey easier for others.
Kevin Townsend, Treasurer & Committee Member
Kevin with his wife Anne has owned and run catering businesses and restaurants for nearly 40 years in the South West until their retirement in 2013. He now does voluntary work with ALCS and another local charity offering his services as treasurer. His passion is music and composes and records in his home studio.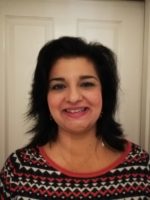 Mina Fountain, Trustee & Drop-in volunteer
Before moving to Devon, Mina's business was providing IT and business consultancy to the banking and retail sectors across Europe. Now semi-retired with a small Indian catering business in Kilmington.
After caring for and losing a young family member to an aggressive cancer Mina is a keen volunteer and trustee for the charity.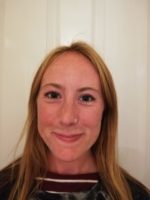 Georgia Robson, Trustee
Georgia sadly lost her mum to pancreatic cancer in 2015, before ALCS had been founded. She understands the absolute necessity of a charity such as ALCS in terms of improving cancer patients' and carers mental well-being and only wishes that her mum had had this sort of unique and wonderful support system when she was fighting her battle.
Donna Drew, Volunteer Co-ordinator, Marketing & IT Support, Drop-in Volunteer & Committee Member
Donna was diagnosed with Inflammatory Breast Cancer age 31 in 2016 and has been volunteering for the charity since the beginning as she felt a need for a support group in the local area. In November 2019 she fulfilled a dream and started working for the charity as Marketing & IT support, then taking over the role of drop-in volunteer in 2020.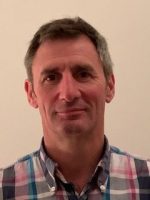 Bruce Kahn, Committee Member & Men's Only Event Host
Bruce has worked as Head of IT for an international toy company since 2001. He is an active member of the Lyme Regis Gig Club and has served as the local Scout Leader. In 2003 he was diagnosed and successfully treated for testicular cancer.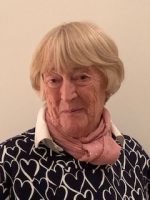 Maggie Stead, Committee Member & Drop-in volunteer
Maggie is involved because of Mary, her daughter, and also awareness that there is a need for the facility for people to talk at 'grass roots' level. She has had breast cancer so can understand some of the concerns.
Maggie is a keen artist and her water-colour cards are available for sale in support of the charity.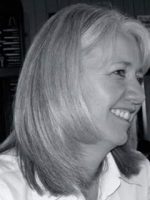 Kate Vernon, Grant Co-ordinator & Committee Member
Kate is a marketing manager in the IT industry and hopes to bring her marketing skills to Axminster and Lyme Cancer Support. She had breast cancer at the end of 2017 and understands the needs of those meeting similar life challenges, and the importance of local support.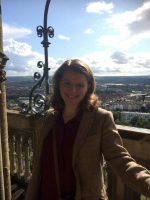 Hannah Witt, Committee Member
Hannah is a senior business development and innovation manager for an international development consultancy focused on health systems strengthening and resilience in developing countries. She grew up in the local area attending primary school in Axminster and secondary school in Lyme Regis. Through the experience of a number of her loved ones she is acutely aware of the need for ALCS and brings her passion for ensuring those in developing countries have access to quality health and social care across to the local context of ALCS's work.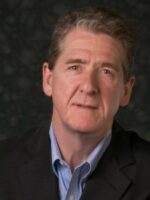 Chris Stafford, Trustee Member
I have worked for over 30 years in board and senior management positions for large public international enterprises delivering digital transformation programmes to major international businesses in the banking and telecommunications sectors. A specialist in strategy and business optimisation. I currently works as an International Vice President of a publicly quoted American business. I live in Lyme Regis with my wife and two teenage sons who attend Woodroffe School. I was diagnosed with stage 4 cancer four years ago and also lost my younger brother suddenly to cancer earlier this year. I have experienced first hand the emotional and physical impact of this terrible disease and am keen to do what I can to help and support others.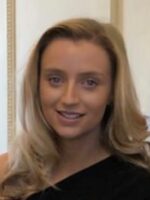 Kelsey Lawrence, Fundraising Committee
Having worked as an estate agent in and around the local area for 15 years, Kelsey hopes to use her people skills and marketing knowledge in her role as a member of the fundraising committee. Having experienced the loss of a family member from cancer, Kelsey is keen to help those locally who need support.