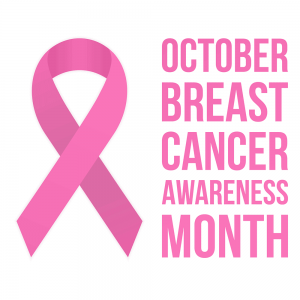 Welcome to our October newsletter!
Thank-you for signing up and supporting us so far.
If you know anyone who would like to receive this newsletter, please email admin@axminsterandlymecancersupport.co.uk and we will add them to our mailing list.
We are currently working on achieving registered charity status, and have now appointed our trustees – we will be submitting our application to the charity commission in the next few days – we'll keep you posted!
Drop-in Sessions
Our first drop in session was on Monday 1st October at Scott Rowe meeting room at Axminster Hospital. We were delighted to see new faces and be able to offer refreshments and a friendly chat. One lady said she was so pleased to be able to have a local support group as she had been travelling to Exeter. October is breast cancer awareness month and we had lots of information to display. We will be featuring different cancer types throughout the year and are arranging some specific meetings looking at lifestyle and other relevant topics. Please click here to see details / dates for our future sessions:   https://gallery.mailchimp.com/1719a6bcf9f57d9f68dcdb879/files/88a1be53-238f-4198-90bf-de4a0bf878bb/Drop_In_Poster_October_to_December_Final.pptx Do please pass this information on to anyone who you feel may benefit from joining one of our sessions.
Our collection boxes have now arrived! These will be placed in selected locations in Axminster and Lyme Regis. We're delighted that several businesses have already agreed to display a pot for us – but if you have a business and would like to take one, please get in touch. We're extremely grateful for this local support.
October 1st to 31st
October is breast cancer awareness month. This is an annual international health campaign organised by major breast cancer charities every October to increase awareness of the disease and to raise funds for research into its cause, prevention, diagnosis, treatment and cure. 
27th November
There will be a CPD (Continued Professional Development) course for all our therapists on 27th November. We are delighted that Julia Williams will be delivering this session.  The main focus of this will be the lymphatic system. We will be discussing how to deliver treatments to those who are living with or beyond cancer. Please note, this session is by invitation only due to the specialist nature of the content. However, we do welcome all our volunteers to attend if they feel this would help them in their various volunteering roles. 
Join us for a fun-filled quiz night on Friday 16th November at Uplyme Scout Hall, Rhode Lane, Uplyme, DT7 3TX. 6.30pm for 7pm start. Teams of 4-8, £3 entry fee per head. There will be refreshments available, a raffle, and a prize for the winning team! Numbers are limited, so please let us know if you'd like to attend.
We look forward to seeing you at one of our future events or drop-in sessions. Thanks again for your continued support.
Kind Regards
Mary Kahn
Founder