Newsletter No.29 – January 2021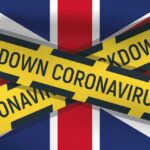 Happy New Lockdown – Christmas plans changing at last minute and all the resulting rearranging were a bit stressful, but I hope you all managed to make the most of what you could over the festive period. It was actually nice to have some time off, watch the Darts as I always do, play board games and Bingo via video call.  Now we find ourselves in the thick of Lockdown 3 and this time the weather is a lot colder on those daily exercise walks. Mary is still doing her morning sea swim as her daily exercise.
We have lots of plans for 2021 and are hopeful that some can go ahead towards spring and summer. Fingers crossed we can meet in person soon. All updates will be posted here each month or on the website.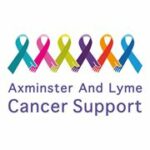 We as a charity are always working hard to finding ways to help and support, apply for grants and keep things going with new ideas. 2020 was the year of the Zoom meetings not only with clients but for all our meetings. We have quite a few each month for different committee's and 2021 is starting the same way. As ever we are focused on supporting clients and raising awareness of our charity in the local area and of different types of cancer. We are here to support anyone affected by cancer especially in the local area.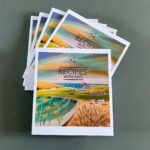 ALCS – Recipes with Love cook book.
ALCS Recipes with Love cook book. Recipes from local people with a story behind them. Checkout the shop for more photos.
https://axminsterandlymecancersupport.co.uk/product/alcs-recipes-with-love-cook-book/
This was ALCS main fundraiser of 2020 and all money raised will go directly to supporting our clients.
Free delivery within 15 miles – please select the local pick up option at checkout.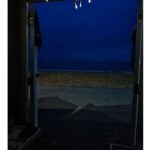 Beach Hut Update – New Information Regarding Bookings
The beach hut remains available during lockdown. If you would like to use the beach hut and can do so within the national covid guidelines then please do contact us. We look forward to welcoming the warmer weather and lifted restrictions. Please take your own precautions when using it. As the weather is now a lot colder please bring your own blankets or throws to keep you snug and warm.
As we are not currently able to have a visitors book we do rely on your quotes and photos of your day for our grant applications. Thank-you to those who have sent photos of their time making memories!
From TODAY we are changing the booking system to 2 days per month and will open up the calendar until end of December 2021. Days not used will NOT be able to be rolled over. As usual any last minute cancellations will be offered to those at our drop-in sessions and then advertised on Facebook. A separate email will be issued to clients shortly with more information.
If you would like to book the beach hut – please follow the link below 
https://axminsterandlymecancersupport.co.uk/beach-hut/
Please note the Beach Hut is cleaned regularly by our small team of volunteers who may turn up when you have your spot to do a quick tidy up.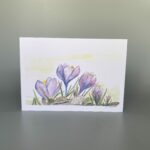 Online Shop – Cards, Key-rings and CDs
We have special offers available: buy 10 get one free for cards and an offer of free delivery if you spend over £20. We can also arrange local collection or delivery as a free option instead of postage so do take advantage of this offer.
Please click the link to browse our items.
https://axminsterandlymecancersupport.co.uk/shop/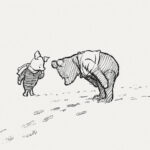 Poem –A.A. Milne, The House at Pooh Corner  – Just in case we get some snow…
In the beginning of The House at Pooh Corner, Winnie-the-Pooh decides to go to Piglet's house (because he has nothing else to do, and wants to do something). As Pooh waits for his friend to open the door, a "Good Hum" comes to mind. When Piglet does not answer, Pooh returns to his house and finds Piglet in his chair. The pair heads out to sing to Eeyore, and they practice and perfect the song:
The more it
SNOWS-tiddely-pom,
The more it
GOES-tiddely-pom
The more it
GOES-tiddely-pom
On
Snowing.
And nobody
KNOWS-tiddely-pom,
How cold my
TOES-tiddely-pom
How cold my
TOES-tiddely-pom
Are
Growing.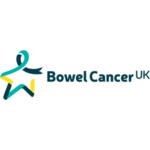 New digital support group for bowel cancer patients
Chat Together is a free online support group for people living with and beyond bowel cancer.  It's a welcoming place to talk to other with bowel cancer and to meet new people.  It's a chance to share experiences in a safe, supportive and informal environment.
Chat Together is a chance for your patients to virtually get together and support each other from the comfort of their own homes at this time of isolation.  They just need a smartphone, tablet or computer with an internet connection and somewhere quiet to sit.
Click to get more information – Chat Together
Ma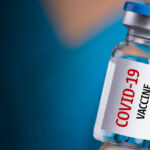 cmillan Information on the Coronavirus vaccine 
https://www.macmillan.org.uk/coronavirus/vaccine… Information about the vaccine for those affected by cancer.
ALCS 
Donations

If you wish to donate online you can via a one off payment or a monthly donation. Just click the link below and follow the instructions.
https://localgiving.org/charity/axminster-and-lyme-cancer-support/
Thank you so much for your support.

Lyme Regis Co-op
If you use Lyme Regis Co-op we are one of their community funds charities – every time you shop they donate to us If you use the store and are not already a Community Fund member please sign up. This really does make a difference to us.
https://www.coop.co.uk/membership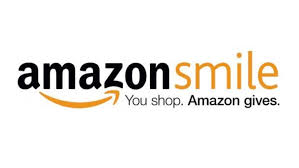 Amazon Smile
We have signed up to Amazon Smilie so when you make purchases they donate money to us. Please sign up and select us if you have not already done so
https://smile.amazon.co.uk/ch/1182035-0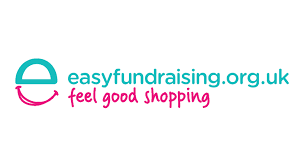 Easyfundraising
Please help support us by shopping online.  Use easyfundraising to shop with over 3.600 retailers including Argos, John Lewis, ASOS, booking.com, eBay, Boden and M&S.
Every time you shop, you'll raise a free donation for Axminster and Lyme Cancer Support – it's that easy!
Start Easyfundraising today!.
Recommended Reading – The Forager's Calendar
I was gifted this for Christmas and it makes excellent reading. Ideal for lockdown local walks and discovering what is in season and when. So I thought I would let you know what you a few things you can discover and forage for in late January and February. You may need to Google for pictures and more information. The book gives even more ideas. pictures and full names items that are unpronounceable in most cases.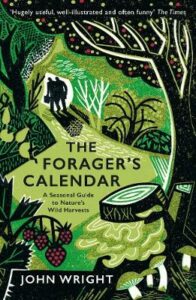 It also provides information on preserving your edible findings and poisonous species to avoid.
January
Black Mustard
Velvet Shank
Wood Ear
February
Bittercresses
Scarlet Elf-Cup
Three-Cornered Leek (and Few Flowered Leek)
Winer Laver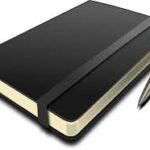 Dates for your diary
Weekly drop-in sessions – Mondays 2-3pm
We are currently holding  our weekly drop-in sessions  virtually via Zoom on Mondays 2-3pm. Please do message us for more information if you have not already joined in. Information is also posted weekly to clients. We also create an event via Facebook and you can contact us for the code direct should you wish to join us. Please make sure you use your name when logging in to zoom to allow us to recognise you and allow you onto the session.
We swap top tips, exchange some positive stories and support where we can. We also now have weekly slots for meet the therapist where they talk about the treatments they offer and how they offer it, so you have an insight and can 'meet' the person before you sign up.
Zoom is free to join, just download the app on any device. As with all of these platforms it is recommended to check the privacy settings and unsubscribe to advertising. This should be an option when you sign up if not at the bottom of the confirmation email.
Dates for your diary
Visualisation with Jane 
Jane will be running a 10-15mins Mindfulness visualisation each week after drop-in.
Monday 1st February- 3.00pm
Monday 8th February – 3.00pm
Monday 15th February – 3.00pm
Monday 22nd February 3.00pm
Dates for your diary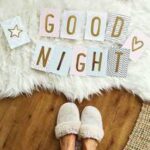 Mini Workshops
We are delighted to be able to welcome Ellie Sturrock back to do some mini workshops: We will confirm if we are able to hold these within one of our locations but if not they will be via Zoom at times to be confirmed.
Sleep Workshop
Monday 8th March
Guided Visualisation with Zoe
Guided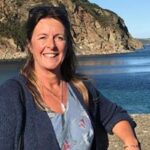 visualisation every Thursday on Zoom at 11:30 am. It is a half an hour session approximately and focuses on stilling the mind and bringing healing to the body, please come and join us it would be lovely to have see some new faces.
https://www.google.com/url?q=https://zoom.us/j/6799651099?pwd%3DS1JVSnltU2Jnbkhwakx3bU5qMkdtdz09&sa=D&source=calendar&ust=1607421297363000&usg=AOvVaw0yBXA0fhgn_d9TAzxdxViQ