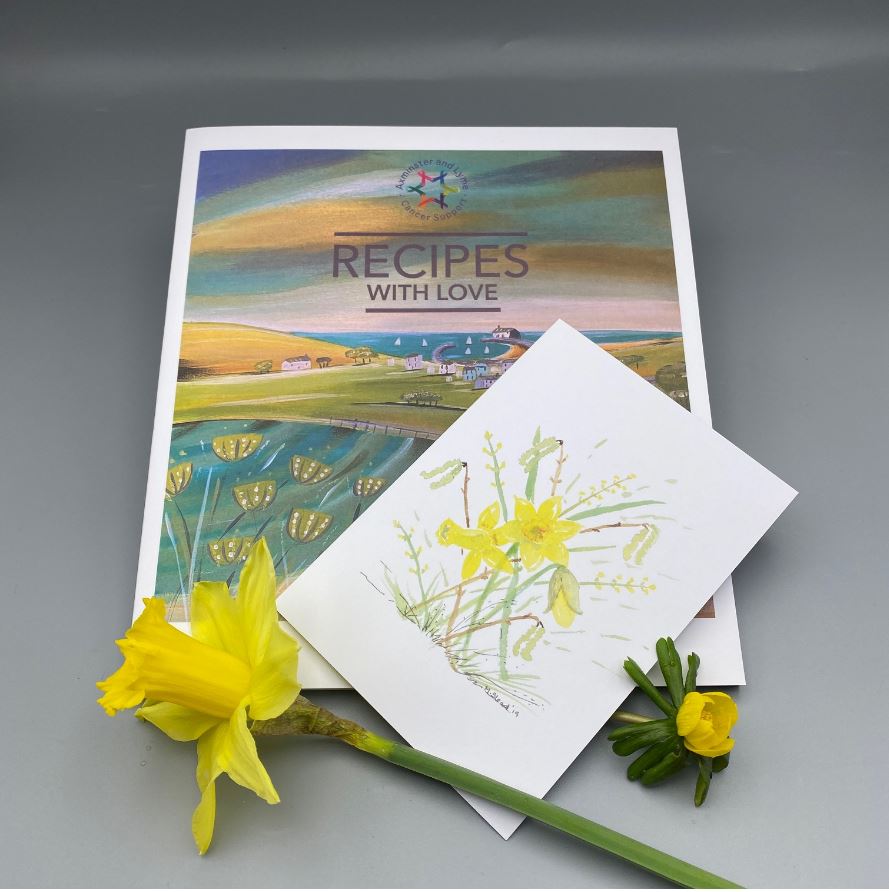 Newsletter No.30 – February 2021
Febru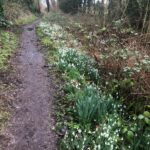 ary has felt like a very long, very wet month! I really don't think I have ever seen so much rain or been more delighted to welcome the snowdrops and daffodils! Thank-you to Christine for this photograph. Some highlights have been the news that the vaccine has been administered to so many nationally and locally. There does seem to be light at the end of a long tunnel and if it all works – and we play the part we have been asked to – we should be able to hug our friends and family in the summer.
At drop in via zoom we often talk about the positive things that come out of the challenges we face with both cancer and the lockdown, connection with people is something that is mentioned frequently. Whether it is a zoom call with 'old' school friends, an online birthday celebration or receiving a hand written letter, connecting with our friends and family is the most important thing to all at the moment.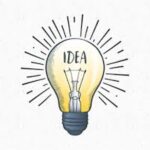 There are some wonderful plans coming together for 2021, both online and face to face. All updates will be posted here each month or on the website. Let us know if you have any ideas!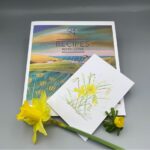 Special Mother's Day Offer!
Treat your mother on 14th March with a Recipes with Love book and Daffodil Mother's Day card!
Just £10 including free postage (please select local pick up)– we'll even send direct, just add a note in the checkout box.
All profits go towards supporting our clients.  Offer available via https://axminsterandlymecancersupport.co.uk/shop/
We will also be at Axminster Market on Thursday 11th March and Thursday 1st April with books & cake for sale – do come along and support us.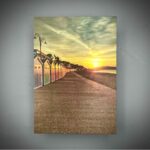 Beach Hut
Unfortunately inline with government restrictions and local council discussions we have decided to close the beach hut until further notice. As soon as booking can recommence we will let you know.
You are still able to book 2 days per month and the calendar is open until end of December 2021. Days not used will NOT be able to be rolled over. As usual any last minute cancellations will be offered to those at our drop-in sessions and then advertised on Facebook. 
If you would like to book the beach hut – please follow the link below 
https://axminsterandlymecancersupport.co.uk/beach-hut/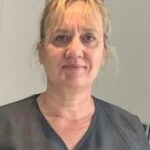 Meeting the Therapist – Christine Barnes
Holistic Therapist – Treating the whole body  – Over 25 years experience
Christine is an experienced / passionate therapist, having worked when she was younger on a cruise ship and lived in Portugal. She's enjoyed working in well-being Spas in England including Thoresby Hall in Nottinghamshire and the Wentworth Club in Surrey. Also running her own Therapy business for 17 years in Berkshire before moving to Devon in 2018.
Christine has become more involved in specialist treatments in recent years following her twin sister's diagnosis with breast cancer in 2015. She knows how beneficial these holistic treatments were for her and how she looked forward to them, saying Christine had healing hands.
Christine has a wealth of experience in skin care and specialises in facials.
She uses Evolve Organic Beauty products in her treatments, all naturally scented, Vegan and Cruelty free. They are made in small batches in an Eco studio in Hertfordshire, England. All presented in beautiful recycled jars, and refillable, which is very important to her.
Treatments :
1/ Full body and scalp massage-
A gentle massage with a rich nourishing oil (with your personal choice of scent)
2/  Facial and scalp massage
A relaxing/ rich nourishing  – cleanse/ exfoliation and mask (including a neck and shoulder massage)
3/ Mini facial and back massage
A favourite  – to ease out any tension in the back/neck and leave the skin radiant.
4/ Hopi ear candles and facial lymphatic drainage.
A relaxing treatment to calm the mind, unblock your sinuses and aid a good nights sleep.
5/ Manicures and pedicures (with polish or with a warm nourishing mask)
Christine enjoys swimming, Nordic walking and sewing (patchwork quilts and memory bears) in her spare time.
christine.barnes19@gmail.com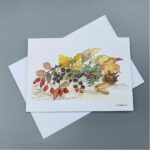 Online Shop – Cards, Key-rings and CDs
We have special offers available: buy 10 get one free for cards and an offer of free delivery if you spend over £20. We can also arrange local collection or delivery as a free option instead of postage so do take advantage of this offer.
We also have 2 NEW Beach Hut postcards.
Please click the link to browse our items.
https://axminsterandlymecancersupport.co.uk/shop/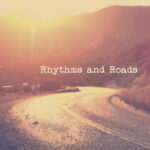 Poem – Victoria Erickson, from 'Rhythm and Roads'.
So many feel lethargic,
unmotivated or worn out
in this hemisphere.
We are totally not made
to rocket straight
through winter,
ablaze with energy.
Look at nature.
The ground and plants
and animals
are deep at rest.
This is the natural way of things.
Spend some time
with the long nights,
the moon, the solitude,
the bare earth, stillness.
Be easier on yourself.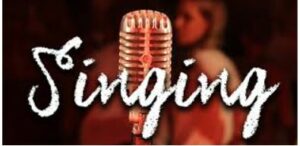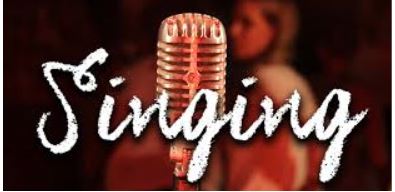 Singing Workshop
Would you be interested in a singing workshop with the potential to start our very own singing group/choir?
We are looking at holding a workshop one Saturday in June/July. The event would include breathing work, lunch and singing. If you would be interested please email. Support@axminsterandlymecancersupport.co.uk so we can start planning if numbers allow us.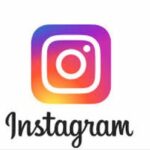 ALCS is on Instagram
You can now also find us on Instagram as axminsterandlymecancersupport. Install the app to follow our photos and videos. https://www.instagram.com/invites/contact/?i=1on4uqzxv7efu&utm_content=kwnsbir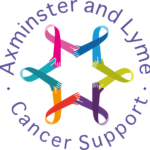 Ways to support Axminster & Lyme Cancer Support
If you wish to donate online you can via a one off payment or a monthly donation. Just click the link below and follow the instructions.
https://localgiving.org/charity/axminster-and-lyme-cancer-support/
Thank you so much for your support.
Lyme Regis Co-op
If you use Lyme Regis Co-op we are one of their community funds charities – every time you shop they donate to us If you use the store and are not already a Community Fund member please sign up. This really does make a difference to us.
https://www.coop.co.uk/membership
Amazon Smile
We have signed up to Amazon Smilie so when you make purchases they donate money to us. Please sign up and select us if you have not already done so https://smile.amazon.co.uk/ch/1182035-0
Easyfundraising
Please help support us by shopping online.  Use easyfundraising to shop with over 3.600 retailers including Argos, John Lewis, ASOS, booking.com, eBay, Boden and M&S. Every time you shop, you'll raise a free donation for Axminster and Lyme Cancer Support – it's that easy! Start Easyfundraising today!.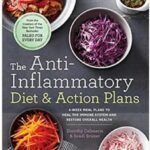 Recommended Reading
We have been expanding our library in response to requests.
All library books are available to borrow free of charge, they are delivered to your doorstep and collected when you have finished.
This book has plans and recipes to address inflammation, ways to support our body when dealing with disease.
We are planning on starting a monthly book club…more details to follow.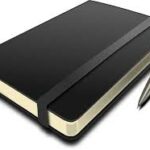 Dates for your diary
Weekly drop-in sessions – Mondays 2-3pm
We are currently holding  our weekly drop-in sessions  virtually via Zoom on Mondays 2-3pm. Please do message us for more information if you have not already joined in. Information is also posted weekly to clients. We also create an event via Facebook and you can contact us for the code direct should you wish to join us. Please make sure you use your name when logging in to zoom to allow us to recognise you and allow you onto the session.
We swap top tips, exchange some positive stories and support where we can. We also now have weekly slots to meet the therapist where they talk about the treatments they offer and how they offer it, so you have an insight and can 'meet' the person before you sign up.
Zoom is free to join, just download the app on any device. As with all of these platforms it is recommended to check the privacy settings and unsubscribe to advertising. This should be an option when you sign up if not at the bottom of the confirmation email.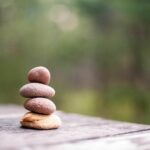 Visualisation with Jane 
Jane will be running a 10-15mins Mindfulness visualisation each week after drop-in. Below are the March dates.
Monday 1st March- 3.00pm
Monday 22nd March 3.00pm
Monday 29th March 3.00pm
Mini Workshops
We are delighted to be able to welcome Ellie Sturrock back to do some mini workshops: They will be via Zoom 2.15pm-3.15pm with drop-in starting at 2.00pm-3.30pm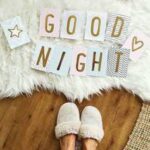 Sleep
Monday 8th March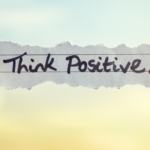 Consciously Seeking the Positive 
Monday 15th March
Flower Arranging Workshops for 2021
We are delighted to be able to offer flower arranging with Ali via Zoom and then hopefully face to face later in the year.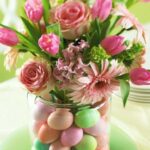 Spring Flowers  
Monday 29th March
This will be 2-3pm via Zoom during normal drop-in.
To book please click the link, add to basket and checkout.
https://axminsterandlymecancersupport.co.uk/product/spring-flower-workshop-29th-march-2021/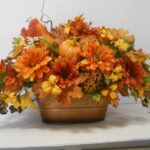 Summer Flowers
Monday 9th August
Autumn Flowers
Monday 11th October
Christmas Wreaths
Monday 6th December
Auction of Promises 2021
Our Auction of promises is booked for Friday 12th November at Uplyme Village Hall.
More information to follow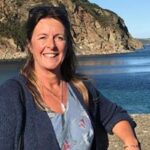 Guided Visualisation with Zoe
Guided visualisation every Thursday on Zoom at 11:30 am. It is a half an hour session approximately and focuses on stilling the mind and bringing healing to the body, please come and join us it would be lovely to have see some new faces.
https://www.google.com/url?q=https://zoom.us/j/6799651099?pwd%3DS1JVSnltU2Jnbkhwakx3bU5qMkdtdz09&sa=D&source=calendar&ust=1607421297363000&usg=AOvVaw0yBXA0fhgn_d9TAzxdxViQ
Macmillan Cancer Support Services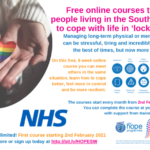 NHS Trust – Hope Programme
The NHS Trust in the South West have recently announced that their existing Hope programme in Devon has gone digital and is available (FREE) to anyone living in the South West!
There are twelve digital courses running in 2021 and these are available to anyone struggling with a long term condition, mental illness or with lockdown in general. This also includes people now living with symptoms of Long Covid.
The digital HOPE programme is different to the face to face and virtual course as it is available 24/7 for six weeks meaning participants can complete the programme at their own pace but still with full support from trained facilitators.
To register, visit the following link:  http://bit.ly/HOPESW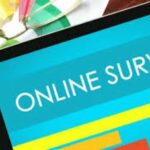 Bowel, Breast and Prostate Cancer Survey
I am a health psychology PhD student investigating the role thinking styles may have in the quality of life of those diagnosed with cancer.
The project aims to gain a better understanding of factors that influence how people view their health after a diagnosis of cancer and develop ways in which we can better support those recently diagnosed.
We are looking for those diagnosed with bowel, breast or prostate cancer within the last 24 months to fill out a short online survey (https://surreyfahs.eu.qualtrics.com/jfe/form/SV_aYnKMMghCMPwfTT).
Macmillan Cancer Support – Hope Programme 2021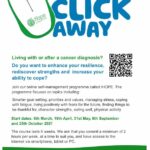 https://coventryhls.eu.qualtrics.com/jfe/form/SV_6My4XFnfifCgW0u
Living with or after a cancer diagnosis?
Do you want to enhance your resilience through these difficult times, rediscover strengths and increase your ability to cope?
Macmillan Cancer Support and Hope For the Community CIC have partnered to deliver this free online group self-management programme. The Hope Programme for people living with cancer was co-created with people living and affected by cancer and with researchers at Coventry University to make sure it is rooted in science.
Since launching the Hope Programme we have seen a great demand. You can now book on our 2021 courses.
What will it involve? 
You will be asked to enrol on a 6 week online Hope Programme. The course focuses on you and your wellbeing.
It will take up to 2 hours to complete each weekly session, which you can complete at any time which is convenient to you. You can do the course on your PC, laptop, tablet or smartphone.
Each week we will cover topics like: • smarter goal setting • priorities and values • living positively with fears for the future • character strengths • physical activity • eating well • managing stress • coping with fatigue • finding things to be thankful for.
The course includes quizzes, worksheets, audio and video materials, interactive gratitude and goal setting and social networking via email and forums. Hope aims to teach you how to become more relaxed, improve your confidence in setting positive goals, learn stress and fatigue management skills and explore any worries you experience when dealing with cancer.
The course may be facilitated by trained facilitators or health professionals who themselves have an experience of living with cancer.
What do you need to do?
You will be asked to complete few questions on sign-up, this is just so we know this course is right for you.
Before and after the course, our partners at Coventry University might also ask you to take part in a survey to tell us how you are feeling and what you thought about the course, so we can make it better for future participants. Taking part is optional.
Next steps
Step 1 – Sign-up to the course and select a course date (answer few questions and leave us your details). Please note the course is available for UK residents only.
Step 2 – On completing the booking, you will receive a confirmation email straight away. An activation link will be sent out to you week before the course starts. Don't worry we will keep in touch and remind you, just in case it gets caught up in your spam folder.
Step 3 – If no more places are available, please select the waiting list option.
If you require support now
Macmillan Cancer Support latest coronavirus guidance The Macmillan Support Line can help with clinical, practical and financial information. Please call us on 0808 808 00 00 (7 days a week, 8am-8pm).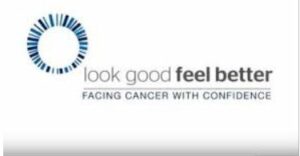 Look Good Feel Better
Look Good Feel Better are holding a public virtual workshop for men on Friday, 26th February at 1-3pm.
The host is Mark Sproston apparently also known as the shave doctor!
Available to any men that are receiving treatment for cancer are able to benefit from this session. The attached website mentions a little about the men's virtual session but Look Good Feel Better also have a You Tube video which promotes how some men have found attending workshops beneficial.
The host is Mark Sproston apparently also known as the shave doctor!
Available to any men that are receiving treatment for cancer are able to benefit from this session. The attached website mentions a little about the men's virtual session but Look Good Feel Better also have a You Tube video which promotes how some men have found attending workshops beneficial.
Yolanda Walshe
Cancer Services Administrator
Fortuneswell Ward
Tel: 01305 255509
yolanda.walshe@dchft.nhs.uk
www.dchft.nhs.uk
Thank-you for signing up and supporting us so far.
If you know anyone who would like to receive this newsletter, please ask them to sign up via here or email admin@axminsterandlymecancersupport.co.uk and we will add them to our mailing list. We are happy to send newsletters by post, if needed.  Past editions can be found on our website
Copyright © 2021 Axminster and Lyme Cancer Support, All rights reserved.
You are receiving this email because you opted in at one of our events or via our website.
Our mailing address is:
Axminster and Lyme Cancer Support
Heathermoor
Yawl Hill Lane
Yawl, DT7 3RW
United Kingdom