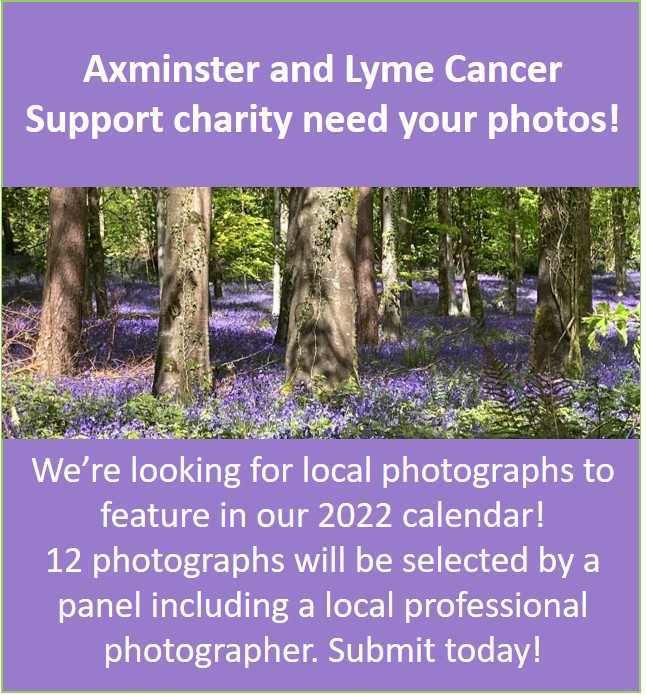 Newsletter No.33 – May 2021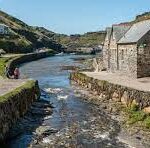 May and the rules are changing again and we can now see our friends and family more. We are all slowly starting to venture out. For some of us this is a welcome relief and some normality and for others the fear of going out if you have spent so long shielding away from others due to treatment or underlaying health conditions can be very hard. Which is why this month I have recommended the website about Anxiety as people can suffer in so many different ways and it may give some tips and advice you had not thought of or tried before.
I have really enjoyed walking in the woods and seeing all the bluebells and a few photos have been shared on the WhatsApp group which is great.
We as a family are also planning a Christmas in June in Cornwall having a few decorations and a rather large Cornish pasty along with a secret Santa so we all have something to open. Mainly for the 9 year olds benefit than anything and she is so excited about getting away. Its more of a change of scenery and she can walk the dog, paddle in the water and climb the mountains. I hope you all have a great half term or break away when you can. Donna
Face to face drop-in – Update
We are planning on face to face drop-in being allowed from 21st June pending government guidance . We are currently working to finalise everything and as soon as we know we will update you all.
June 21st – Axminster Hospital Scott Rowe Room New location within the Hospital 2.00pm – 4.00pm
June 28th – Lyme Regis Woodmead Halls 2.15pm – 4.00pm
This is a one off location and due to Covid cleaning we do not have access until this time. We will be back at Lyme Regis Football Club in July.
Book club to start in July more information on next months edition…

In this edition – 
Welcome to the new therapist – Paula Haynes

Call for Photos!

whatsApp

Online Shop

Poem

Aqua Therapy

Ways to support and connect with ALCS

Recommended Website

Dates for your diary & future events

Therapist Support Meeting

Beach Hut

Fortunswell Cancer Trust advert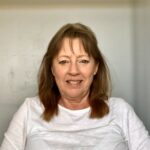 Welcome New Therapist – Paula Haynes
ITEC dip – Reflexologist and Aromatherapist 
Hello my name is Paula, I live in South Somerset, not far from Axminster.  An ITEC-qualified reflexologist and aromatherapist, my work now is mainly reflexology but I can accommodate variations to the sessions to include aromatherapy if required. 
I qualified in 2004 and went on to volunteer as a therapist with Hospiscare and Weldmar, working with clients in their own homes within our local community. I also carried out treatments with Axminster hospital staff under the Hospital League of friends.
Now I am hoping to be able to provide a service to the local area introducing either reflexology, aromatherapy or reiki, focusing on cancer support, stress relief, relaxation, and also mindful reflexology, which can be particularly helpful in working with stress and anxiety. As a reiki practitioner I'm happy to carry out stand alone reiki, or to combine it with a reflexology session. 
Over the years I have completed numerous courses, including working with Bach flower essences.
During lockdowns I have completed online courses in cancer awareness level 1. and the control of cross-infection in a post-COVID-19 qualification. 
I am currently working from the Wellbeing Centre in Axminster but am also happy to carry out home visits. 
My contact details are Paula.haynes31@gmail.com or mobile: 07596 108900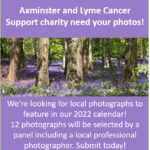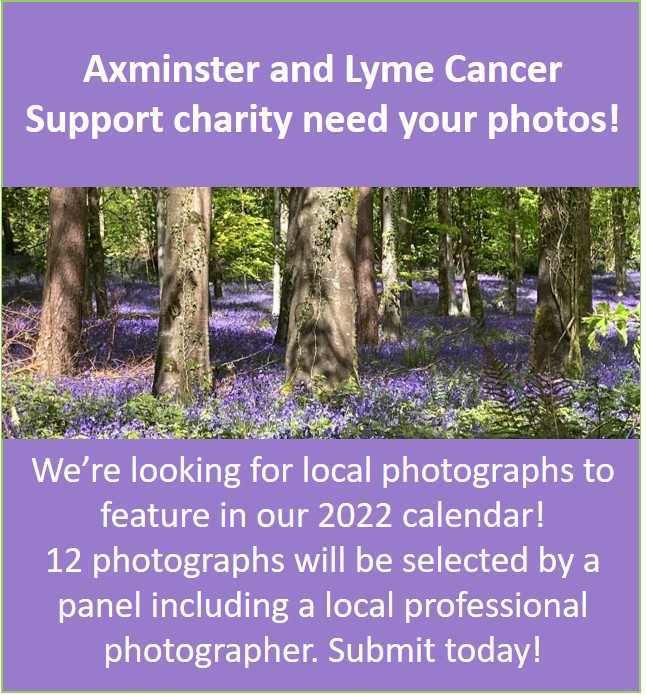 Call for photos!
We are creating a 2022 ALCS calendar featuring photographs of the local area – we'd love to feature your favourite photo(s)! 
All photographs need to be submitted by 30 June 2021.  A panel from the ALCS Committee will make the final selection of 12 with the help of a local professional photographer.
Submit your photo(s) to admin@axminsterandlymecancersupport.co.uk …. we can't wait to see them!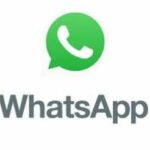 WhatsApp Group
We are currently trialling a WhatsApp group where people can chat away from drop-in and discuss as a  group results, hospital appointments or just to check in with everyone. This has been set up on the Charity Mobile so please send a text or WhatsApp to be added to 07512 279663. So far it seems to be going well and its nice seeing people connecting.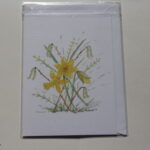 Our Online Shop – made easier
Hopefully we have made it easier for you to purchase beautifully illustrated blank cards, recipe books, key rings and CDs – all the money raised goes directly to help our clients.
https://axminsterandlymecancersupport.co.uk/shop/
Just add your items to the basket and go to the checkout which is now using Stripe payments but Paypal is still an option. If you have any problems please do not hesitate to contact us for assistance.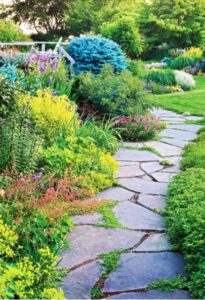 Garden Path by Charlotte Anselmo
Let's stroll along a garden path
And just enjoy the day
No thoughts of worries fill our minds
We'll just wander on our way.
Forget about life's problems
You'll see that they will keep
Just walk with me a little ways
Nature's blessings we will reap.
Let's find some joy in little things
We'll talk of nothing much
Just wander down the garden path
Sweet flowers we shall touch.
We'll find a spot to sit awhile
And watch the clouds float by
We'll listen to the song of birds
And sigh a pleasant sigh.
When at last the day is over
And home now we must go
Take the memory along with you
For the days you're feeling low.
Aqua Therapy – with Zoe King Thursdays 9.15am Seaton
A session in the water can be uplifting and relaxing and can enable the body to utilise medication to its maximum benefit and reduce the side effects. With the support from water joints can move more freely and exercise with a bigger range of motion, reducing impact due to reduced gravity.
I enjoy the ability to be flexible and bespoke in what I can offer, maybe you would like to swim for fitness and fun, need to improve your crawl or learn to swim with your head in or spend some time enjoying the healing properties of water therapy tailored to your specific needs."
If you are interested in joining a group class or a 1-1 class with Zoe please do contact us at support@axminsterandlymecancersupport.co.uk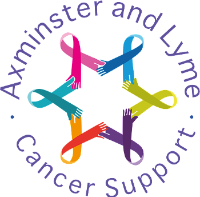 Ways to support or connect with Axminster and Lyme Cancer Support
If you wish to donate online you can via a one off payment or a monthly donation. Just click the link below and follow the instructions.
https://localgiving.org/charity/axminster-and-lyme-cancer-support/
How to get involved with fundraising via Easyfundraising, Amazon Smile, Co-op etc
https://axminsterandlymecancersupport.co.uk/get-involved/fundraising/
Instagram & Facebook
Instagram https://www.instagram.com/axminsterandlymecancersupport/
Facebook https://www.facebook.com/axminsterandlymecancersupport.co.uk

Recommended Website 
Anxiety UK was established to promote the relief and rehabilitation of persons suffering from agoraphobia and associated anxiety disorders, phobias and conditions, in particular, but not exclusively, by raising awareness in such topics.
We are a dedicated, friendly and approachable charity that believes that anxiety, stress and anxiety based depression are treatable and manageable.

We have over 50 years' experience of supporting individuals and organisations requiring assistance with anxiety, stress and anxiety based depression.

We offer a range of innovative and high quality services delivered by professionals; supported by staff and volunteers with personal experience of anxiety, stress, and anxiety based depression.
For more information and to access help and support please go to https://www.anxietyuk.org.uk/
Dates for your diary
Weekly drop-in sessions – Monday – UPDATE
We will continue our weekly drop-in sessions  virtually via Zoom on Mondays as well as in person drop in for a few weeks to trial it. Please do message us for more information if you have not already joined in. Information is also posted weekly to clients. We also create an event via Facebook and you can contact us for the code direct should you wish to join us. Please make sure you use your name when logging in to zoom to allow us to recognise you and allow you onto the session.
We swap top tips, exchange some positive stories and support where we can. We also now have weekly slots to meet the therapist where they talk about the treatments they offer and how they offer it, so you have an insight and can 'meet' the person before you sign up.
Zoom is free to join, just download the app on any device. As with all of these platforms it is recommended to check the privacy settings and unsubscribe to advertising. This should be an option when you sign up if not at the bottom of the confirmation email.
Monday 7th June 2.00pm- 3.00pm – Plus Visualisation with Jane White
Monday 14th June 2.00pm- 3.00pm – Plus Visualisation with Jane White
Monday 21st June 12.30 – 1.30pm
Monday 28th June 12.30 – 1.30pm
Future Events for 2021 – More details will follow for these events nearer the time and will be updated on the newsletter & website.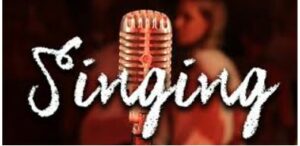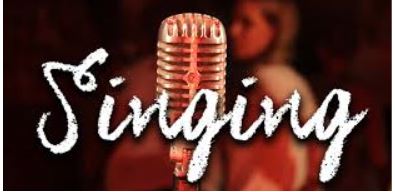 Fly Fishing – 1st July
This is only available for people who have been impacted by breast cancer
Click here to book
Uplyme Horticultural Show – 10th July
We have a stall at this event – please come down and support us.
Singing Workshop – 17th July 2021
The event would include breathing work, lunch and singing
Click here to book
ALCS Open Day
Monday 26th July
Flower Arranging – Summer Flowers 
Monday 9th August 
Click here to book
Dalwood Fair – 21st August
We have a stall at this event – please come down and support us.
Annual Bottomless Tea Party 
Thursday 26th August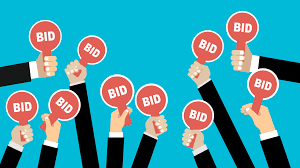 Hills are Alive walk 
Saturday 18th September
Blokes Brunch – Axminster
Saturday 9th October
Flower Arranging  – Autumn Flowers
Monday 11th October
Auction of Promises 2021
Friday 12th November – Uplyme Village Hall
Flower Arranging  – Christmas Wreaths
Monday 6th December
Christmas Lunch
Monday 20th December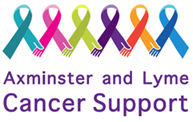 Fortnightly Therapist Support Meetings.
Please find below some of the next few days confirmed
June 10th 7.30pm – Coping with bereavements
June 30th 7.00pm                July 22nd 7.30pm 
August 11th 7.00pm             September 2nd 7.30pm 
September 23rd 7.00pm       October 13th 7.30pm
November 4th 7.00pm          November 25th 7.30pm 
December 8th 7.00pm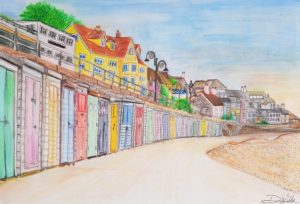 Beach Hut 
Thank you to all those who completed the recent beach hut survey. We really appreciate the feedback and we are going to action some of the suggestions ASAP. So keep an eye out on your next visit. 
Please note if you book the beach hut you will get an email with the booking, the system also sends a reminder and a member of the team will email you with the booking code. If you do not get these these the booking has not been completed correctly. If you have any issues or wish for us to check any bookings you think you may have please email support@axminsterandlymecancersupport.co.uk
Do contact us for more information regarding the beach hut via https://axminsterandlymecancersupport.co.uk/beach-hut/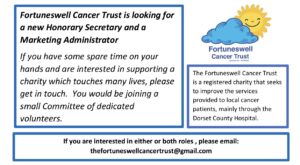 Fortunswell Cancer Trust is looking for a new Honorary Secretary and a Marketing Administrator.
If you have some spare time on your hands and are interested in supporting a charity which touches many lives, please get in touch. You would be joining a small Committee of dedicated volunteers.
The Fortunswell Cancer Trust is a registered charity that seeks to improve the services provided to local cancer patients, mainly thought the Dorset Country Hospital.
If you are interested in either or both roles, please email:
thefortunswellcancertrust@gmail.com