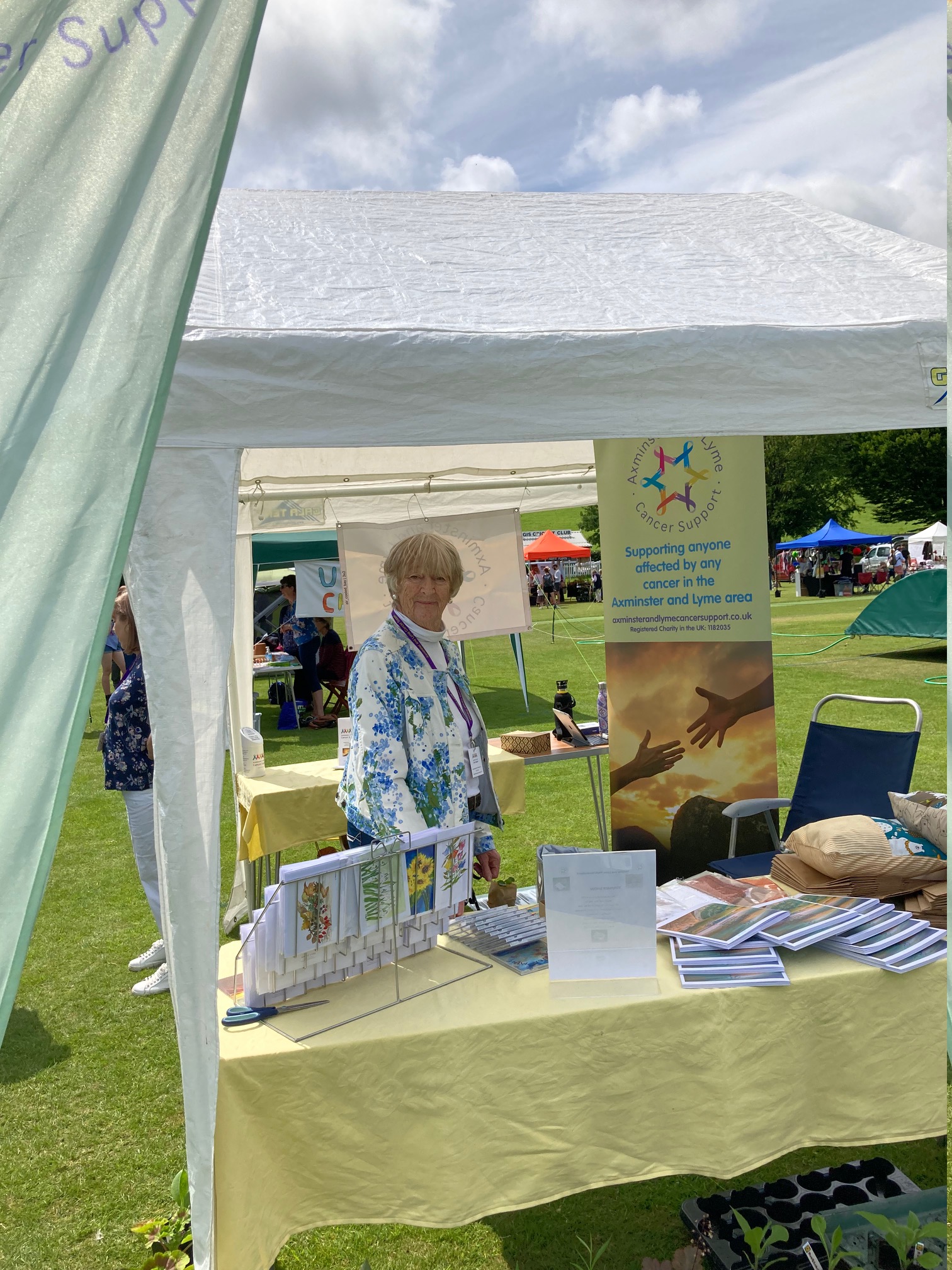 Newsletter No.35 – July 2021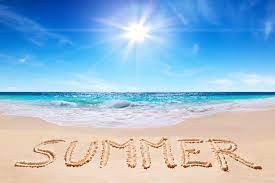 How are we at the end of July? What a strange 16 months and as a charity we have grown and gone in different directions to help support everyone. The Beach Hut is hugely popular and the feedback from what we do is great. We recently held our Open Day which was an opportunity to showcase our last three years and to ask for feedback. We feel it was a great  success and we have gained a lot of information and insight to help us move forward and progress as a charity.  The Open Day had a real community feel and we hope to make it a yearly event. We are so grateful to our volunteers for coming forward to help, they have all been impacted by cancer in some way. We are passionate about what we do and how we can help our clients and partners/carers during treatment and moving forward after treatment.
I hope we have a good summer making memories with loved ones but all stay safe and that the gardeners of the group get great produce. I cannot wait for the courgettes, tomatoes and runner beans to be ready from my Dad's garden.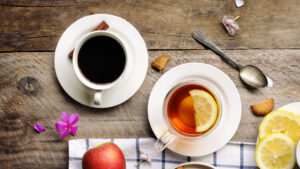 Face to Face drop-in – Update
With the government changing guidance we are able to open up drop-in again and we have decided to recommence on Monday 2nd August at Axminster Hospital 2.00- 4.00pm.
It would be helpful if you could let us know if you wish to attend. We will also be continuing to connect via Zoom 12.30pm-1.30pm on Mondays for a couple of weeks.
More information can be found under the weekly drop-in sessions post within this newsletter. As with everything opening up again it is all a balancing act between government advice and Individual choice, but we are lucky to have outdoor space especially at our Lyme Regis setting.
We want everyone to feel comfortable and understand people may be anxious so please do talk to us if we can help with anything to ease your concerns.
In this edition – 
Meet the new therapist
Uplyme Show
Sculptures by the Lakes
Online Shop
Poem
Ways to support and connect with ALCS
Recommended Reading
Dates for your diary & future events
Book Club
Therapist Support Meeting
Listening Books
WhatsApp
Beach Hut
Managing emotions as we unlock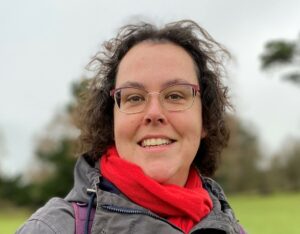 Meet the new therapist – Rachel Tettersell Jurassic Footsteps Nordic Walking
Rachel has been Nordic Walking for around 5 years and completed her Instructor training with Nordic Walking UK in December 2020. Wanting a change of career, Rachel left her office job and desk behind to start Jurassic Footsteps Nordic Walking. Rachel, a former leader within the global Girl Guide movement who has years of experience organising outdoor group activities, is passionate about the outdoors and the benefits of Nordic Walking.
"I first got into Nordic Walking when I attended a taster session. As an outdoorsy person and avid camper I'm always up for trying new activities in the open air, and I was amazed by the effect that adding a couple of poles into the mix had on the walking experience," she adds. "By using the specially designed poles, you can exercise all the major muscles in the body, and they actually propel you along so it feels easier."
As well as the physical benefits of Nordic Walking, Rachel finds the activity is beneficial for her mental health. "During COVID lockdowns, Nordic Walking has helped me to connect to the outdoors and nature, and is a great way to decrease my stress and anxiety levels", she says. Her aim is to bring an accessible form of exercise to the community, encourage others to become more active but in a sociable way. She enjoys walking in the local area around Axminster and East Devon, appreciating and connecting to the countryside and coast on her doorstep. When not walking, you can find Rachel curled up reading a good book and drinking endless cups of tea.
Phone 07985218197
Email jfs.nordicwalking@gmail.com
Website https://jfsnordicwalking.co.uk/
Facebook https://www.facebook.com/Jurassic-Footsteps-Nordic-Walking-105308584950320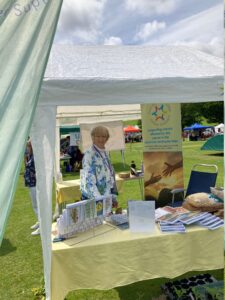 Uplyme Village Summer Show
Thank you to all those that supported or came and connected with us at the horticultural show. We raised £229.55 which goes towards supporting our clients.
We are thankful for the fund raising but also it was good to be able to meet new people and be able to offer support to those who didn't know about what we do.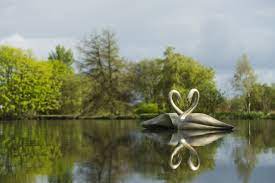 ALCS 3rd Year Anniversary Day Trip – Sculptures by the Lakes
In October 2021 we are celebrating 3 years since our first drop in.
To celebrate this we are organising a trip to Sculpture by the Lakes near Dorchester. This is a truly magical place to explore, stunning gardens and inspirational sculptures.
With thanks to a very generous person for donating the funds to cover this event.
We will provide transport and pick ups in Axminster and Lyme Regis will be available.
Lunch and snacks will be provided but do let us know any dietary requirements by emailing support@axminsterandlymecancersupport.co.uk
https://www.sculpturebythelakes.co.uk/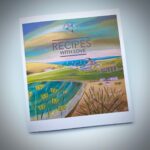 Our Online Shop – made easier
Hopefully we have made it easier for you to purchase beautifully illustrated blank cards, recipe books, key rings and CDs – all the money raised goes directly to help our clients.
https://axminsterandlymecancersupport.co.uk/shop/
Just add your items to the basket and go to the checkout which is now using Stripe payments but Paypal is still an option. If you have any problems please do not hesitate to contact us for assistance.

Inside My Garden Gate by Susan C Walkinshaw-Kell
How I love my little garden, where I sit and contemplate.
My perfect piece of paradise inside my garden gate.
Hanging baskets, pretty pots, the flowers are brimming over.
The grass so green, the buttercups, the daisies, and the clover.
Honeysuckle and jasmine giving off its sweet perfume.
Pretty lilies open wide, rose bushes in full bloom.
In summer they stand tall and proud as the buds turn into flowers.
I sit and watch as they all flourish and while away the hours.
I see the little fledglings nesting high up in the trees.
Bees in and out the bushes with their variegated leaves,
Where they gather all the pollen, then soar into the sky.
They're heading home at speed, returning to the hive.
The melody of the wind chimes as they tinkle in the breeze
Interwoven with gossamer cobwebs, at night the spider weaves.
The sunshine sparkles on the pond where the water lilies grow.
Golden fish and tadpoles swimming safely down below.
It's all so very peaceful relaxing in the sun
Where the butterflies flutter by having so much fun.
The sun goes down and darkness falls, the moon is big and bold,
Where all that live in the garden have a story to be told.
The little gnomes are watching the pixies and the sprites
Dancing by the wishing well, aglow with fairy lights.
I can sit here contemplating until it's very late
In this magical piece of paradise, inside my garden gate.
Ways to support or connect with Axminster and Lyme Cancer Support
If you wish to donate online you can via a one off payment or a monthly donation. Just click the link below and follow the instructions.
https://localgiving.org/charity/axminster-and-lyme-cancer-support/
How to get involved with fundraising via Easyfundraising, Amazon Smile, Co-op etc
https://axminsterandlymecancersupport.co.uk/get-involved/fundraising/
Instagram & Facebook
Instagram https://www.instagram.com/axminsterandlymecancersupport/
Facebook https://www.facebook.com/axminsterandlymecancersupport.co.uk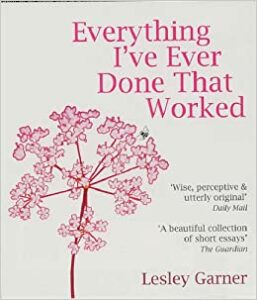 Recommended Reading by Jane White
This beautiful collection of short essays by renowned journalist Lesley Garner acts as spiritual and emotional first-aid kit. Lesley explains, "I wrote this book because I think I know what to do and then life bowls me over again and I forget. I decided to get my experience down on paper so that I could turn to it in an emergency, like a friend." The book contains things that work in darkness and things that work in daylight. There are techniques that will help you plan your journey and techniques that will light the next inch of the path when you've lost your way. They'll give comfort in a crisis but they'll also inspire you to lead a deeper, richer life. Practical, insightful and moving, this book is the perfect gift for those looking for inspiration.
Review from Jane
I have had this book many years and it's like an old friend that I revisit. Great support when I need a helping hand, and funny and perceptive when I just fancy opening it for a different insight.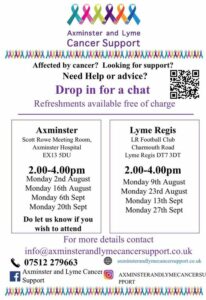 Weekly drop-in sessions – Monday – UPDATE
We will continue our weekly drop-in sessions virtually via Zoom on Mondays as well as in person drop in for a few weeks to trial it. Please do message us for more information if you have not already joined in. Information is also posted weekly to clients. We also create an event via Facebook and you can contact us for the code direct should you wish to join us. Please make sure you use your name when logging in to Zoom to allow us to recognise you and allow you onto the session.
We swap top tips, exchange some positive stories and support where we can. We also now have weekly slots to meet the therapist where they talk about the treatments they offer and how they offer it, so you have an insight and can 'meet' the person before you sign up.
Zoom is free to join, just download the app on any device. As with all of these platforms it is recommended to check the privacy settings and unsubscribe to advertising. This should be an option when you sign up if not at the bottom of the confirmation email.
Monday 2nd August 12.30 -1.30pm Via Zoom   –
In person drop-in will be Axminster 2.00- 4.00pm
Monday 9th August 12.30 – 1.30pm via Zoom –
In person drop-in and flower arranging will be Lyme Regis 2.00 – 4.00pm
Monday 16th August 12.30 – 1.30pm via Zoom   –
In person drop-in will be Axminster 2.00- 4.00pm
Monday 23rd August 12.30 – 1.30pm Book Club then
In person drop-in Lyme Regis 2.00 – 4.00pm (NO ZOOM TODAY)
Monday 30th – NO DROP-IN – Bank Holiday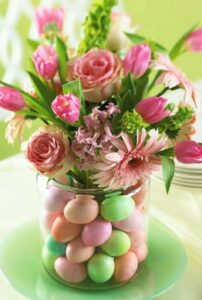 Future Events for 2021 – More details will follow for these events nearer the time and will be updated on the newsletter & website.
All our events can be viewed via the link below. We are aware of a booking issue on some devices. If you wish to book onto any event then please do contact us and we can manually enter it for you. support@axminsterandlymecancersupport.co.uk
Flower Arranging – Summer Flowers 
Monday 9th August
Click here to book
Kilmington Fair – 11th September
We have a stall at this event – please come down and support us.
Hills are Alive walk 
Saturday 18th September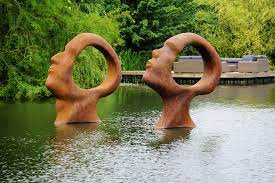 3rd Anniversary of ALCS
Sculptures by the Lakes 
Thursday 7th October
Click here to book
Blokes' Brunch – Axminster
Saturday 9th October
Flower Arranging  – Autumn Flowers
Monday 11th October
Click here to book
Auction of Promises 2021
Friday 12th November – Uplyme Village Hall
Flower Arranging  – Christmas Wreaths
Monday 6th December
Click here to book
Christmas Lunch
Monday 20th December
Click here to book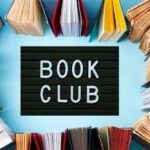 Book Club
Please find the dates for Book Club in 2021
A light lunch will be provided whilst the book club commences before drop-in. This is open to all ,please let us know if you would like to come along.
Monday 23rd August 12.30pm -1.30pm Lyme Regis Football Club
Monday 27th September 12.30pm – 1.30pm Lyme Regis Football Club
Monday 25th October 12.30pm – 1.30pm Lyme Regis Football Club
Monday 22nd November 12.30pm – 1.30pm Lyme Regis Football Club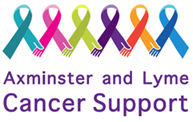 Fortnightly Therapist Support Meetings.
Please find below some of the next few days confirmed
August 11th 7.00pm           September 2nd 7.30pm
September 23rd 7.00pm       October 13th 7.30pm
November 4th 7.00pm         November 25th 7.30pm
December 8th 7.00pm
Listening Books – Audiobooks
Listening Books have over 9,000 audiobooks available in our library from bestselling authors including Hilary Mantel, Matt Haig, Michelle Obama, Lee Child, Jojo Moyes, and many others. Members can borrow titles in three easily accessible ways:
•             Sent directly through the post on mp3 CD with no postage costs or late fees
•             Downloaded to an app available for smartphones and tablets
•             Streamed online
A free membership covers all options, so members can choose what works best for them. Please be advised that we are a charity so there are no hidden costs involved in our free memberships!
If you would like to find out more about Listening Books then please visit our website https://www.listening-books.org.uk/what-we-do/free-memberships.
Please do get in touch with me via ajaggers@listening-books.org.uk if you have any questions!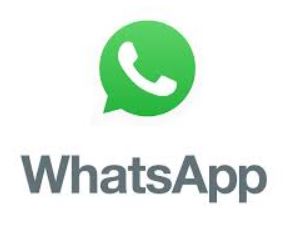 WhatsApp Group
WhatsApp group where people can chat away from drop-in and discuss as a  group results, hospital appointments or just to check in with everyone. This has been set up on the Charity Mobile so please send a text or WhatsApp to be added to 07512 279663. So far it seems to be going well and its nice seeing people connecting.
Please do provide us with feedback….this really helps with our grants and to show everyone what we do.
"Thank you for your continued support and I am loving the WhatsApp group, it gives the feeling of inclusion"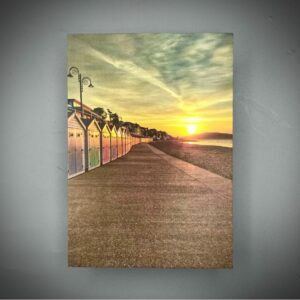 Beach Hut 
Can you believe on the 6th July the Beach Hut was a year old and although we are only half way though 2021 the committee are already looking forward to 2022 Beach Hut usage and plans that we will share with you later in the year.
If you know you have a date booked that you cannot make please let us know ASAP.
Please note if you book the beach hut you will get an email with the booking, the system also sends a reminder and a member of the team will email you with the booking code. If you do not get these these the booking has not been completed correctly. If you have any issues or wish for us to check any bookings you think you may have please email support@axminsterandlymecancersupport.co.uk
More information about the beach hut can be found via https://axminsterandlymecancersupport.co.uk/beach-hut/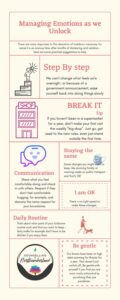 Managing Emotions as we Unlock
There are many responses to the relaxation of lockdown measures, for some it's an anxious time after months of distancing and isolation –  here are some practical suggestions to help.
Step by Step – 
We can't change what feels safe overnight, or because of a government announcement, ease yourself back into doing things slowly.
Break it Up – 
If you haven't been in a supermarket for a year, don't make your first visit the weekly "big shop". Just go, get used to the new rules, even just stand outside the first time.
Communication – 
Share what you feel comfortable doing and check in with others. Respect if they don't feel comfortable hugging, for example, and demand the same respect for your boundaries.
Staying the same –
Some changes you might want to keep, like Zooming family, or wearing a mask on public transport – and that's OK!
I am OK –
There is no right speed to make these changes
Daily Routine – 
Think about what parts of your lockdown routine work and that you want to keep – daily walks for example don't have to be ditched if you enjoy them.
Be gentle –
Our brains have been on high alert scanning for threats for a year. That doesn't just switch off. Be gentle with yourself if you find you are easily exhausted by socialising then pre pandemic.