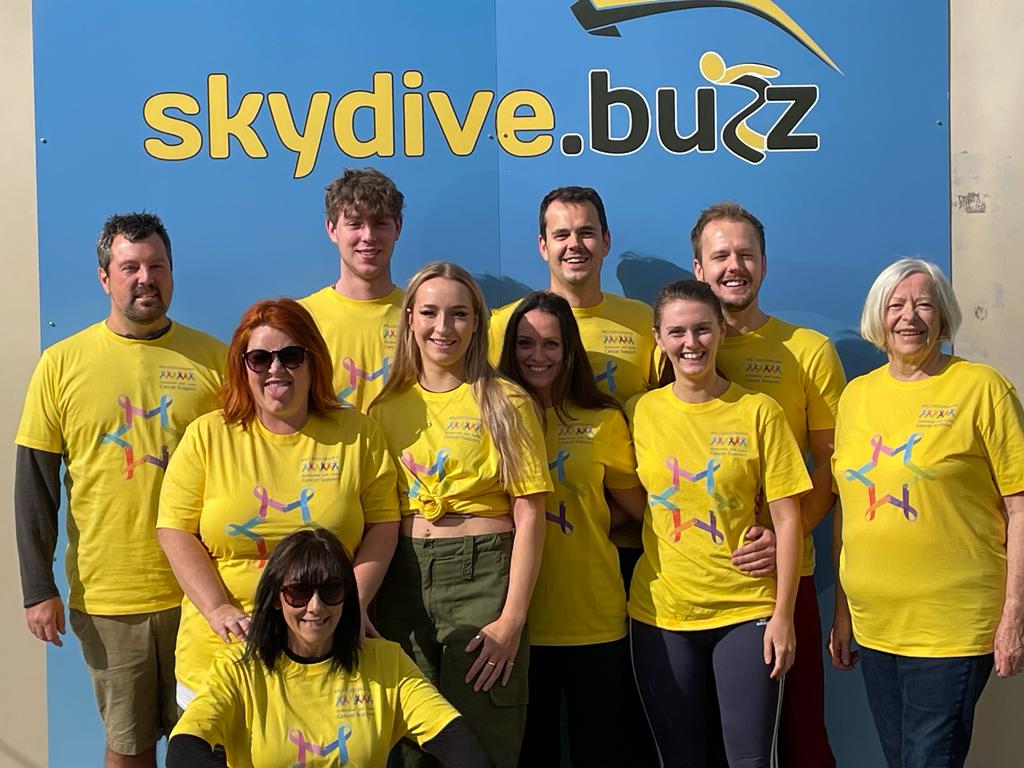 Newsletter No.45 – May 2022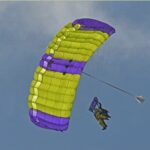 Hello, It's Donna here, wishing you all a fabulous extended bank holiday and Queens Platinum Jubilee celebrations. I hope whatever you do that you enjoy some time off and relaxation if at all possible. 
I wanted to give you an update on the couch to 5k and in reality it has not really gone to plan with weather, injury and office visits but I managed 18 mins running with it the other week so progress is being made.
I have now been working for the NHS as a Team Administrator for 6 months along with this role with ALCS and I am really enjoying the variety and learning on offer. It is also nice to start going into the office and having meetings in person which makes you feel part of the team. I am so glad that I am happier in my work and it was the push I needed to better myself and realise I could do it. I think cancer can take away your confidence in your own ability at times and makes you worry about things you cannot control. Although stressful at the time it has all worked out well.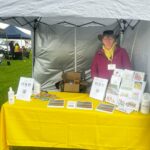 The month of May has kicked off the events, we started with a Vicary & Co coffee morning, then had the amazing sky dive where 10 people jumped out of a perfectly good plane to raise over £10k which is just incredible thank you to those and all the sponsorship and support on the day. Then we were at Lyme Regis May Fair which was a rather soggy afternoon but we raised awareness, saw some clients and sold a few of Maggie's cards.
Moving onto the month of June we also have lots of events, Uplyme Village Fete then Axe Vale Show which is over two days, add a volunteer training into the mix and a market stall it proves to be another busy month and we again thank our volunteers and supporters without you none of this would be possible.
In this edition 
Thankyou

Charity Paddle

Jigsaws

Acupuncture Clinic

Active Treatment Drop-in

Drop in Sessions for May

Charity Sky Dive

Poem

Recommended Website

Online Shop

Ways to support and connect with ALCS

Dates for your diary and future events

Beach Hut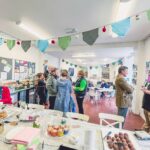 Thank you to Vicary & Co
Together we raised £110.00 for ALCS at the Coffee Morning. Thank you to the volunteers who made cakes and also those who helped on the day.
Thank you to Lyme Regis Gig Club
Thank you to Lyme Regis Gig Club who delivered one of the auctions of promises last weekend. The club brought a group of rowers together on a sunny Saturday, with Marcus Dixon as cox, to give the lucky couple a row around the bay with fizz! They even had a go at rowing too! Thank you LRGC.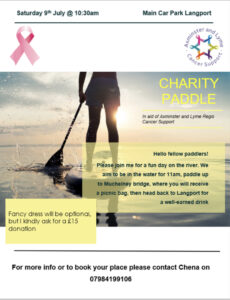 Charity Paddle – Langport
Saturday 8th July 10.30am a paddle boarding event is taking place to raise money for Axminster and Lyme Cancer Support.
A message from Chena.
I am paddle from Langport to Muchelney Bridge for a picnic then back again for a well-earned drink. 
Fancy dress is optional but I kindly ask for a £15 donation.
For more information or to book your place please contact Chena on 07984199106
 
To sponsor those taking part please click the below link
https://localgiving.org/fundraising/charity-paddle/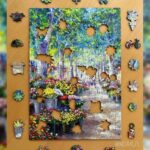 Wentworth Jigsaws
Do check out the video below. We have a large collection of Wentworth puzzles available to clients to borrow and complete in their own time. 
Collections available from drop-in with prior arrangement do contact Mary or Donna if you wish to borrow one.
https://www.facebook.com/wentworthpuzzle/videos/739713260520697/?extid=NS-UN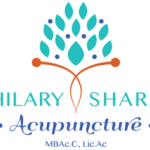 Acupuncture Clinic
Weekly acupuncture clinic on Monday's 4.00 – 5.30pm at Scott Rowe Room within Axminster Hospital.. This will be a group session and involve auricular acupuncture (around the outer ear). Hilary Sharp will be providing the acupuncture. https://www.hilarysharp.co.uk/
Particular benefits include helping to alleviate hot flushes, anxiety, dry mouth, and fatigue. Further information can be obtained from Hilary.
This support will be offered free of charge to registered clients. We do have have a max of 15 at each session which must be booked in advance. Please bring your own water. (Drinks will not be able to be supplied) Do contact us to be added to a waiting list should the online booking system show full.
6th June
13th June
20th June
27th June
Please click here to book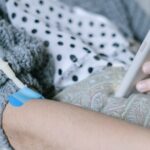 Active Treatment Drop-in Sessions
We are going to hold a drop-in session for those about to start treatment, going through treatment or finished within the last 6 months. These will be run by Mary and Isabel to help support those going through cancer and make connections.
Monday 13th June – Axminster Hospital Scott Rowe 12.30-1.30pm with Dr Dianne Dowling
Monday 11th July – Axminster Hospital Scott Rowe 12.30-1.30pm With Sue Urquhart.
If you would like to join us for a cuppa and a chat do please drop by.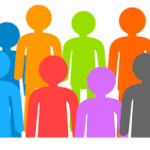 Drop-in sessions for JUNE
Monday 6th June – Lyme Regis Football Club 2-4pm
Monday 13th June – Axminster Hospital Scott Rowe 2-4pm with Dr Dianne Dowling
Monday 20th June – Lyme Regis Football Club 2-4pm
Monday 27th June – Axminster Hospital Scott Rowe 2-4pm with Dr Dianne Dowling
Sky diving update 
Cancer Charity Skydive raises over £10,802
On a bright and sunny Saturday 14th May, 10 people completed a 15,000ft skydive at Dunkeswell Airfield to raise money for the local cancer support charity, Axminster and Lyme Cancer Support.
Those who jumped out of the plane include the headmaster from Woodroffe, a Septuagenarian, Doctors and Dentists, students, mums and those jumping in memory of loved ones.
Brothers, Sandy and Nick Hodges both jumped with their wives. Local dentists Sandy and Jess Hodges jumped along with GP Nick and anaesthetist Alice Hodges.
After a 20 minute and three-mile ascent into the sky, the plane doors opened and one by one each of the 10 jumpers faced a minute's freefall before their parachutes opened and they floated back to earth.
One skydiver said, "The journey up felt like an age. Suddenly the door was opened and the temperature dropped.
Another quoted, "I edged towards the door when it was my turn. My feet dangled over the edge and I could see the ground 15,000 feet below".
"Then I was out of the plane, with my instructor, freefalling at 125mph towards the ground. The sensations are intense, it's truly incredible and all the nerves went, it was pure exhilaration".
"In no time at all the parachute opened and we glided safely down towards a beautiful patchwork of fields"
The event was organised by ALCS with the support of Skydive Buzz at Dunkerswell Airfield, Honiton.
The full 10 Skydivers were: Dan Watts, Helen Patrickson, Katie Messer, Brodie Porlock, Susie Kerr, Millie Hewitt, Nick and Alice Hodges, Sandy and Jess Hodges.
Mary Kahn, founder of the charity said, "This is an amazing result from everyone who has supported the jumpers and donated to help us. We are providing support for anyone living with and beyond cancer"
Mary continued, "There are a variety of services available from creative activities, holistic therapies, relevant diet and lifestyle information, different exercise classes all for anyone affected by any cancer. We offer mutual support, helping people cope with the fear, anxiety, isolation or stress that cancer can bring by providing a chance to unwind over a cup of tea".
To donate to Axminster and Lyme Cancer Support or to support those who completed the skydive, please visit:
Generic Facebook Donation to everyone – Click here
Susie – Click here
Brodie – Click here
Nick Hodges & family – Click here
Dan Watts – Click here
Helen & Katie – Click here
Milly – Click here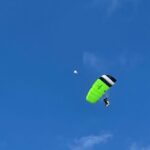 Skydiving Poem by Anon
I went sky diving once, I jumped out of a plane
Many people said to me "Girl your insane"
A year later I went back to jump a second time
And fell in love yet again with falling through the sky
At 130 miles per hour from 15,000 feet
I experienced something that only some have dreamed.
I felt such a rush as the adrenaline took over
I hoped that the ground wouldn't get closer
I wanted to stay up in the sky,
In the clouds….I wanted to fly!
But alas the time came to land on the ground
My friends they cheered, what a lovely sound
But before the landing I glided around,
Watching the sunset from high above the ground
Such beauty, such tranquility and a sensational feeling,
One I hope I'll soon be repeating.
So grateful am I for this wonderful experience
Its spectacular, amazing and truly brilliant.
Recommended website/Book.
https://www.tickingoffbreastcancer.com/useful-links-resources/
Ticking Off Breast Cancer was founded in 2017 by Sara as she came to the end of her treatment for primary breast cancer. We're now a team of three as Sara was joined in 2021 by Harriet and Emma. Together the three of us use our personal experiences to provide support to others going through breast cancer.
Sara's story….
I was diagnosed with HER2 positive and oestrogen positive primary breast cancer on 19 October 2016, aged 42. I was a mum to two young children at the time (aged 7 and 9), working part time in London and juggling everything that a working mother has to juggle. My treatment involved surgery, chemotherapy, radiotherapy, Herceptin and now I'm on Tamoxifen. I took an extended leave of absence from work, reprioritised the important things to me in life, wrote a book (Ticking Off Breast Cancer) and set up this website to help others who are going through breast cancer.
I originally started this website in November 2017 to provide straightforward practical advice by way of checklists and signposts to all the amazing online resources that are available to people going through breast cancer treatment. And whilst the website has gone on to do this, Ticking Off Breast Cancer has also evolved into much more than just a signposting site. It's now a flourishing online community with people from all over the world sharing their personal stories on the site, experts sharing tips and advice by way of expert guest blogs, focus weeks on topical issues (such as clinical trials), a platform for charities and researchers to use to share information and lots of interviews with interesting people within the community. More information about the website can be found here and you can join in the conversation on Twitter, Instagram and Facebook.

Recommended website.
https://www.tickingoffbreastcancer.com/useful-links-resources/
To promote the well-being, relieve the stress and aid the recuperation of those who are experiencing the effects of cancer and its treatment, together with their families. In particular by the provision of positive individual and/or family experiences.
To provide a comprehensive website where people with cancer and their families can access a variety of free 'gifts' donated by companies and individuals.
These include free breaks in holiday cottages; restaurant meals; a day at the races; hotel stays; theatre tickets; beauty treatments; tickets for attractions… the list is endless.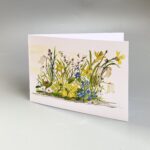 Our Online Shop & Event Bookings – NEW SPRING COLOUR CARD
If you are looking for individual cards, or a bespoke gift locally made please do consider our online shop. 
Hopefully we have made it easier for you to purchase beautifully illustrated blank cards, recipe books, key rings and CDs – all the money raised goes directly to help our clients. 
https://axminsterandlymecancersupport.co.uk/shop/
Just add your items to the basket and go to the checkout which is now using Stripe payments but Paypal is still an option. If you have any problems please do not hesitate to contact us for assistance.
Cards can be purchased at drop-in and local events or collection arranged.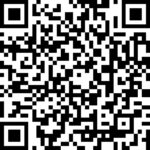 Ways to support or connect with Axminster and Lyme Cancer Support
If you wish to donate online you can via a one off payment or a monthly donation. Just click the link below and follow the instructions or scan the QR code.
https://localgiving.org/charity/axminster-and-lyme-cancer-support/
How to get involved with fundraising via Easyfundraising, Amazon Smile etc
https://axminsterandlymecancersupport.co.uk/get-involved/fundraising/
Instagram & Facebook
Instagram https://www.instagram.com/axminsterandlymecancersupport/
Facebook https://www.facebook.com/axminsterandlymecancersupport.co.uk
Future Events for 2022 – More details will follow for these events nearer the time and will be updated on the newsletter and website.
support@axminsterandlymecancersupport.co.uk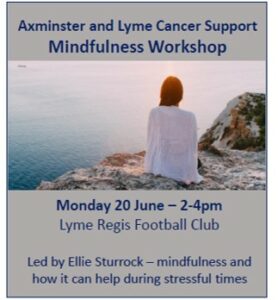 ALCS Stall at Uplyme Village Fete 2-5pm
Saturday 11th June
King George V Playing Fields, Uplyme
Men's Only Pie & Pint 6.30pm
Tuesday 14th June
The George Hotel – Axminster
Click here to book
ALCS at Axe Vale Show
Saturday 18th and Sunday 19th June
Axminster Showground
Mindfulness Workshop 2.30-3.30pm
Monday 20th June
Lyme Regis Football Club
Cherry Fayre Axminster Market Stall 
Thursday 23rd June
Axminster Town Centre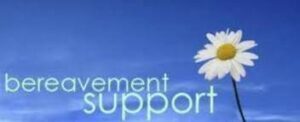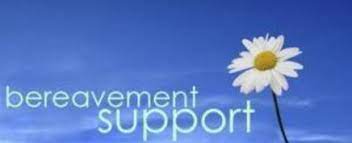 Bereavement Group 12.30-1.30pm
Monday 27th June
Axminster Hospital Scott Rowe Room
Summer Show 1.00-5.00pm
Saturday 9th July
Uplyme Playing Field
Men's Only Pie & Pint 6.30pm
Tuesday 19th July
Location TBC
Click here to book
ALCS Day
Monday 25th July
Uplyme Village Hall
Art  Exhibition for ALCS
More information to follow – Uplyme Village Hall
Viewing Friday 11th November 7-8.30pm
Saturday 12th November 9.30-12.30pm
Beach Hut Update & Poem by Barbara
The Beach Hut will open shortly for August bookings. Do also keep an eye out on dates becoming available via WhatsApp and Facebook/Instagram.
Basking in the beach hut I
Smile at dogs and passers-by.
I watch the waves and hardy swimmers,
Notice how the sunlight glimmers,
Enjoy the sound of kids at play,
Marvel at our blue Lyme Bay.
I study the Jurassic Coast.
Once climbed all those hills…well, most.
I stare at boats and eat a Magnum.
(Thank God I do not live in Dagenham!)
Later a gull eyes as I munch
A Kiosk toastie for my lunch.
He hovers with his wings aslant
But, hut enclosed, he knows he can't.
Then I enjoy a nice hot cuppa
(Will not be wanting any supper!)
I close my eyes, kick off my shoes:
It may be time to have a snooze.
What a gift the Beach Hut is.
Thank you and Mary and ACLS.
If you know you have a date booked that you cannot make please let us know ASAP.
Please note if you book the beach hut you will get an email with the booking, the system also sends a reminder and a member of the team will email you with the booking code. If you do not get these the booking has not been completed correctly. If you have any issues or wish for us to check any bookings you think you may have please email support@axminsterandlymecancersupport.co.uk
More information about the beach hut can be found via https://axminsterandlymecancersupport.co.uk/beach-hut/