Newsletter No.26 – October 2020

The clocks have turned and we await the arrival of winter, seeing the leaves changing into glorious colours is always a delight. November is a month to remember and reflect. You will see some reference to remembering in our recommended reading section. I expect for many we will remember being amongst crowds watching fireworks and standing shoulder to shoulder in a minutes silence. Now we must be creative to keep moving forward.
We are working hard to think of ways we can support you all through the coming months with the uncertainty and constant changes. Personally I am hoping that increased social distancing and other suggested measures will ensure we can spend time with our families at Christmas.
We really value your thoughts and feedback and any suggestions would be much appreciated. We have a questionnaire on the website and link below. Thank-you in anticipation of some response!
We continue to enjoy our weekly zoom meetings each Monday and share stories, swap ideas and offer support. Anyone is welcome to join and we have some guest speakers joining us in the coming weeks.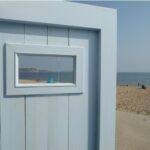 Beach Hut Update
The feedback is still amazing and its heart-warming to hear and see how a day out can benefit people. Some sea air and gorgeous views on rather crisp autumn days then people warming up with a hot drink and a cake.
We are not able to have a visitors book currently but your replies and photos of your day are really helping us as a charity.
We are now taking bookings via the website until 31 January 2021.
If you would like to book the beach hut – please follow the link below 
https://axminsterandlymecancersupport.co.uk/beach-hut/
Please note the Beach Hut is cleaned regularly by our small team of volunteers who may turn up when you have your spot to do a quick tidy up.
Ryan's Beach Hut of the Year 2020 is…. US!
We've won £300, one years FREE insurance, a luxury hamper and a beach hut plaque. Here is our story below.
Our beach hut is more than a wooden shed by the sea. It is a refuge for the anxious, the sick, the bereaved and those who want to spend valuable time with family before the opportunity is gone. It is a place for contemplation with your feet up in a comfortable recliner, somewhere to breathe in the sea air and shelter from the wind, to relax and forget your troubles for a while as you watch the sun sparkling across Lyme Bay and the Jurassic Coast. A space to read, to paint, to doze. Our beach hut is for more than one person, one family. Ours is open to our special community of cancer patients and their loved ones, providing a sanctuary from which to watch the seaside activity when being part of it seems too challenging, a spot to watch the passers-by. It offers a chance of solace and relief, time to say what needs to be said or not say anything at all but listen as the waves gently sigh across the shingle. Our beach hut is a haven, bringing joy to hundreds throughout the year. Our beach hut is more than a wooden shed by the sea.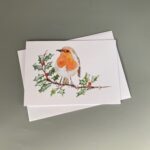 Online Shop – Cards, Key-rings and CDs
Is it to early too mention Christmas Cards??
We now have some new designs available…. do check them out below.
We have special offers available like buy 10 get one free for cards and an offer of free delivery if you spend over £20. We can also arrange local collection or delivery as a free option instead of postage so do take advantage of this offer.
Please click the link to browse our items.
https://axminsterandlymecancersupport.co.uk/shop/

Thank you
Thank-you to Fran from Meyers Estate Agents who has selected ALCS as her local charity – we will receive a donation of £50 on each completed sale she makes. See below a bit about her business and other ways the charity can benefit.
I am a new franchisee for Meyers Estate Agents the award winning Estate Agents with Head Quarters in Poundbury Dorchester, with eight branches including mine covering most of Dorset and now East Devon. I am pleased to confirm that I have chosen your Charity as we care about our communities and are all doing our best to support them. I am now open and covering the Axe Valley and Lyme Regis area. We advertise our properties on the three biggest property portals, we have links to the London Property Market use social media and have photos taken by a professional photographer to maximise advertising coverage and your chances of selling at the best possible price in the best possible time scale.
I am also running a referral scheme so if someone refers someone to me and I market their property then I will give them £100 or they could have the £100 donated to your charity which ever they prefer. https://www.meyersestates.com/axe-valley-and-lyme-regis/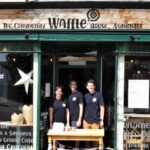 The waffle house is getting a new home, they are now shut until November but will be opening up on the first floor of Trinity House. This is going to be an amazing community space for local people to use and enjoy a tasty waffle.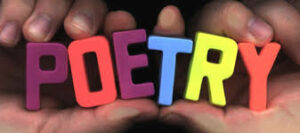 LET IT GO – by DANNA FAULDS
"Let go of the ways you thought life would unfold, the holding of plans or dreams or expectations – Let it all go.
Save your strength to swim with the tide.
The choice to fight what is here before you now will only result in struggle, fear, and desperate attempts to flee from the very energy you long for.
Let go. Let it all go and flow with the grace that washes through your days whether you received it gently or with all your quills raised to defend against invaders.
Take this on faith; the mind may never find the explanations that it seeks, but you will move forward nonetheless.
Let go, and the wave's crest will carry you to unknown shores, beyond your wildest dreams or destinations.
Let it all go and find the place of rest and peace, and certain transformation."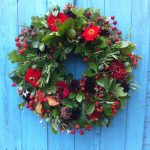 Christmas Wreath Workshop
The Christmas wreath workshop will be 4-6pm on Wednesday 9th December – Open to all
We will deliver to your doorstop a 'build your own Christmas wreath box' – You can collect items from outside if you would like to use these as well.
On Wednesday 9th December you will be invited to join us on zoom for a 2 hour wreath making workshop.
Ali from Busy Bees (based at Millers Farmshop) will be presenting live from Mary's kitchen table how to build your own wreath. These can either be table centre pieces or hung from the front door.
To book a place please email support@axminsterandlymecancersupport.co.uk and we will be in touch with details.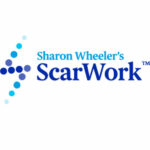 Scar Work after Breast Surgery
Suitable for scars from: Mastectomy, WLI (lumpectomy) and breast re-construction scars (TUG, DIEP, TRAM, LAT Flap etc) It doesn't matter if your scar feels thick and lumpy, or tight and puckered, or feels like a gap of spongy tissue – there is a technique adapted to help stimulate improvement. ScarWork treatment is not painful, and usually gently progresses through the layers of tissue from the upper levels of the skin, deep into the fascia and muscles at the speed that is right to help promote your recovery. Aims of ScarWork
 Release tightness
 Improve tissue texture
 Decrease pain
 Improve range of motion
 Improve scar appearance
When can ScarWork begin? After a post-op check and no complications then ScarWork can start 8wks after breast surgery or a minimum of 15wks post breast reconstruction. Can be done prior to or 6wks post Radiation. If you are on Chemotherapy then usually just before a dose.
My surgery was performed many years ago will ScarWork still work? Yes, it doesn't matter how old a scar is this will still have a good response.
How often is ScarWork done? Generally weekly for a few weeks then at longer intervals
How long is a session? Usually about an hour
How many treatments will I need? This will vary from case to case but 6-12 will give normally good results. Then, longer term maintenance with at least 1 or 2 treatments per year.
Will ScarWork help with Axillary Cording? Yes, it works well for cording.
Will ScarWork help with Lymphedema? Yes, if in the early Stages as the scar will be contributing to the lymphedema. However it is always wise to consult with your doctor or MLD nurse as well.
For information can be found on Sue's website  www.sueurquhartbowen.com
If you are interested in a referral please contact admin@axminsterandlymecancersupport.co.uk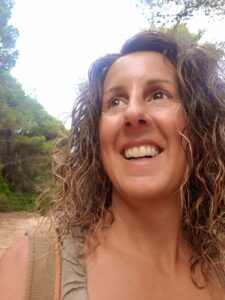 Barbara Mella – Psychotherapy, Yoga and Mindfulness, Breathwork 
Barbara is a Psychotherapist, Yoga and Mindfulness Teacher, and Breath Coach.
She works with individuals who are struggling with life events in a compassionate and nurturing way, respecting each person's journey while feeling honoured to accompany them along the way.
Barbara says "People who come to see me can sometimes feel confused and torn by what is going on for them: whether it is in their bodies or minds or emotions. Together, we take time to observe and pay attention to what unfolds in order to move towards more understanding, clarity and healing. This process brings my clients closer to a place of ease, where they can feel more contentment and acceptance, despite the challenges they might be facing."
Barbara often integrates her skills as she finds that they complement each other well – for example Breathwork can be a useful tool for anyone practicing Yoga or exploring counselling.
Appointments can be made for 1-2-1 support, counselling or yoga.
For the breath work, Barbara is doing a course which involves 1 initial session to do tests and ask questions
• 4 x once a week x 30 min (video call)
• Homework daily x15 min
• Access to guided practices
• Email support between sessions
You can contact Barbara on 07941 045004 or via her website www.barbaramella.co.uk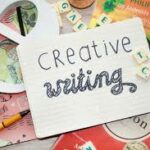 Creative Writing with Ninette – FULLY BOOKED
Thank you Ninette for talking to us earlier this month regarding Creative Writing.  We now have the dates and times confirmed. They will be on Wednesdays at 11am
28th October
4th November
11th November
18th November
25th November
2nd December
If you are interested in taking part in one next year please contact us on support@axminsterandlymecancersupport.co.uk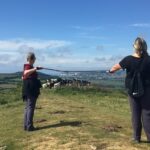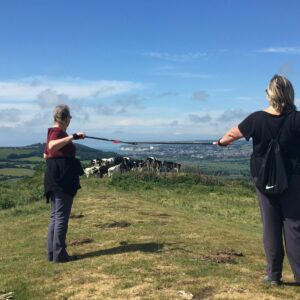 Change to the Nordic Walking Programme.
You will be able to go Nordic Walk with Gillian, on any walk and we will cover the cost of this, up to one a week. This means you can choose the walk that is the match for your fitness, diary and needs.
The designated ALCS walks will no longer be happening.
In order to get your 'voucher' for Nordic walks, please email admin@axminsterandlymecancersupport.co.uk  These are in blocks of six . You will be able to walk 52 weeks a year fully funded, just email after each block of six.
Please note we are not funding the cost of pole hire.
We hope you see this as a positive move, giving you more flexibility and more walks and wish you many happy miles Nordic walking around our beautiful countryside.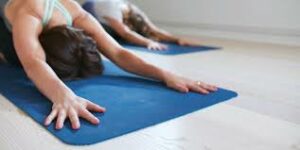 Yoga with Angela
Zoom yoga session are Tuesdays 11am until 12.15pm
£5 a class if anyone is interested you can e-mail Angela below and she will send you the zoom invite and other relevant details. ashano22@gmail.com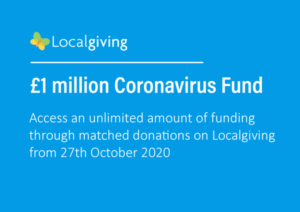 Fundraising
We are delighted to let you know that your application has been approved and your organisation will be participating in the upcoming £1m Coronavirus Match Fund launching on Tuesday 27th October 2020.
Localgiving is running a £1 million match fund campaign to help charities and community groups working to support beneficiaries across England that have been adversely affected by COVID-19. The Coronavirus Fund will be the largest ever match fund delivered by Localgiving, resulting in over £2m being distributed.
Donations made via the Localgiving platform will be matched from 27th October until the match funding runs out or 9th November, whichever comes first. Funds raised during the campaign will be distributed before the end of November.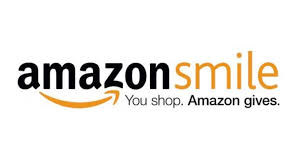 Amazon Smile
We have signed up to Amazon Smilie so when you make purchases they donate money to us. Please sign up and select us if not already done so https://smile.amazon.co.uk/ch/1182035-0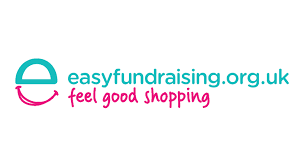 Easyfundraising
Please help support us by shopping online.  Use easyfundraising to shop with over 3.600 retailers including Argos, John Lewis, ASOS, booking.com, eBay, Boden and M&S.
Every time you shop, you'll raise a free donation for Axminster and Lyme Cancer Support – its that easy! Start Easyfundraising today!.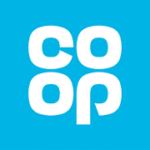 Co-op Local Community Fund
Axminster and Lyme Cancer Support has been chosen to benefit from the next round of the Co-op Local Community Fund.
The funding has started so please do register your loyalty card so 1p of each £1 is given to ALCS.
Not a member?  Join here.  No matter which Co-op you use, the funds will come to the charity.
As a Co-op, we're doing even more to give your communities a helping hand. From today, Wednesday 30 September, when a member buys selected Co-op branded products and services, 2p from every £1 spent will be awarded to the member to spend on future Co-op purchases and we'll also give the same amount to local communities.
Recommended Reading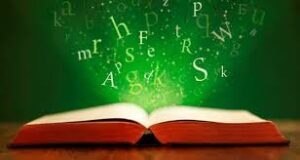 I have always loved reading, the joy of escaping in a book has been a lifelong pastime. This month I am planning to read an old childhood favourite The Railway Children. I would recommend anyone searching for something to read to revisit one of their favourites and rekindle the love of childhood reading. Would love to hear what your favourite was!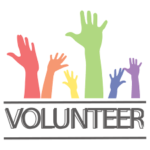 Would you like to volunteer with us?
If you would like to join us, or know anyone who could help us with administration, hosting our drop-in sessions, fundraising etc, please get in touch.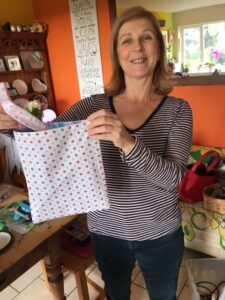 WANTED – MATERIAL FOR SEWING
Do you have any spare material we can use to create bags and drain bags for clients requiring surgery etc?
We have a small team of volunteers who create these items but would love some additional stock to use. Please let us know if you have any supplies that are larger than A4 ideally.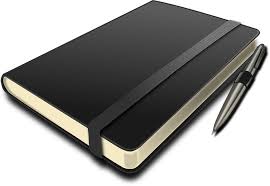 Dates for your diary
Weekly drop-in sessions – Mondays 2-3pm
Our weekly drop-in sessions have currently halted but we have set up a virtual one on Mondays 2-3pm via Zoom. Please do message us for more information if you have not already joined in or information is posted via Facebook and the website.
We swap top tips, exchange some positive stories and support where we can. We also now have weekly slots for meet the therapist where they walk about the treatments they offer and how they offer it, so you have an insight and 'meet' the person before you sign up.
Zoom is free to join, just download the app on any device. As with all of these platforms it is recommended to check the privacy settings and unsubscribe to advertising. This should be an option when you sign up if not at the bottom of the confirmation email.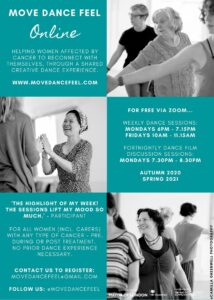 Move Dance Feel Online
Helping women affected by cancer to reconnect with themselves, through a shared creative dance experience.
Move Dance Feel is a community project for women affected by cancer. Whatever your walk of life, we offer a creative, supportive and restorative experience. We understand that when you have cancer, or you're supporting somebody you love with cancer, it's a challenging time. It's the non-stop hospital visits, the impact on confidence and self-esteem, and perhaps the loneliness of knowing that others just can't quite understand how you're feeling. Move Dance Feel unites women affected by cancer through dance. Guided by professionals, the project aims to help you re-discover yourself, open up to new possibilities, and find a renewed sense of joy in the body.
The evidence
In the context of cancer diagnosis, evidence shows that by undertaking physical activity people respond better to treatment, recover more quickly following treatment, are more likely to maintain their personal wellbeing and can reduce their chances of cancer reoccurrence. Dance is a holistic form of physical activity, and also a creative means of communication…its expressive nature helping participants to establish supportive relationships, and process thoughts and feelings that are often difficult to articulate or move beyond.
Since the project launched in 2016 we have been exploring the efficacy of Move Dance Feel – documenting the benefits of dance for women living with or beyond cancer; as well as those supporting someone with cancer. The artistic approach to Move Dance Feel has been shaped by project Founder Emily Jenkins, who has worked within participatory dance for over ten years and is specialised in the area of Dance and Health. https://www.movedancefeel.com/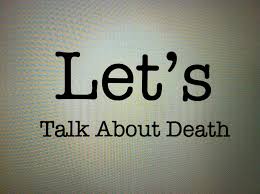 Let's Talk About Death Event
'We get it' is a generic cancer support group based in Bath: https://www.wegetit.org.uk/
We are totally honoured that Sophie Sabbage – The Cancer Whisperer is collaborating with us for our next panel event, on Wednesday 4th November at 7pm via ZOOM. You can book your FREE ticket via the eventbrite link below.
https://www.eventbrite.co.uk/e/lets-talk-about-death-tickets-124806705215?fbclid=IwAR180pEryYqAlS13Ssz2bmAeClNUOqK7wlIGITTvqn1TVxMIxcgPENOb2v4