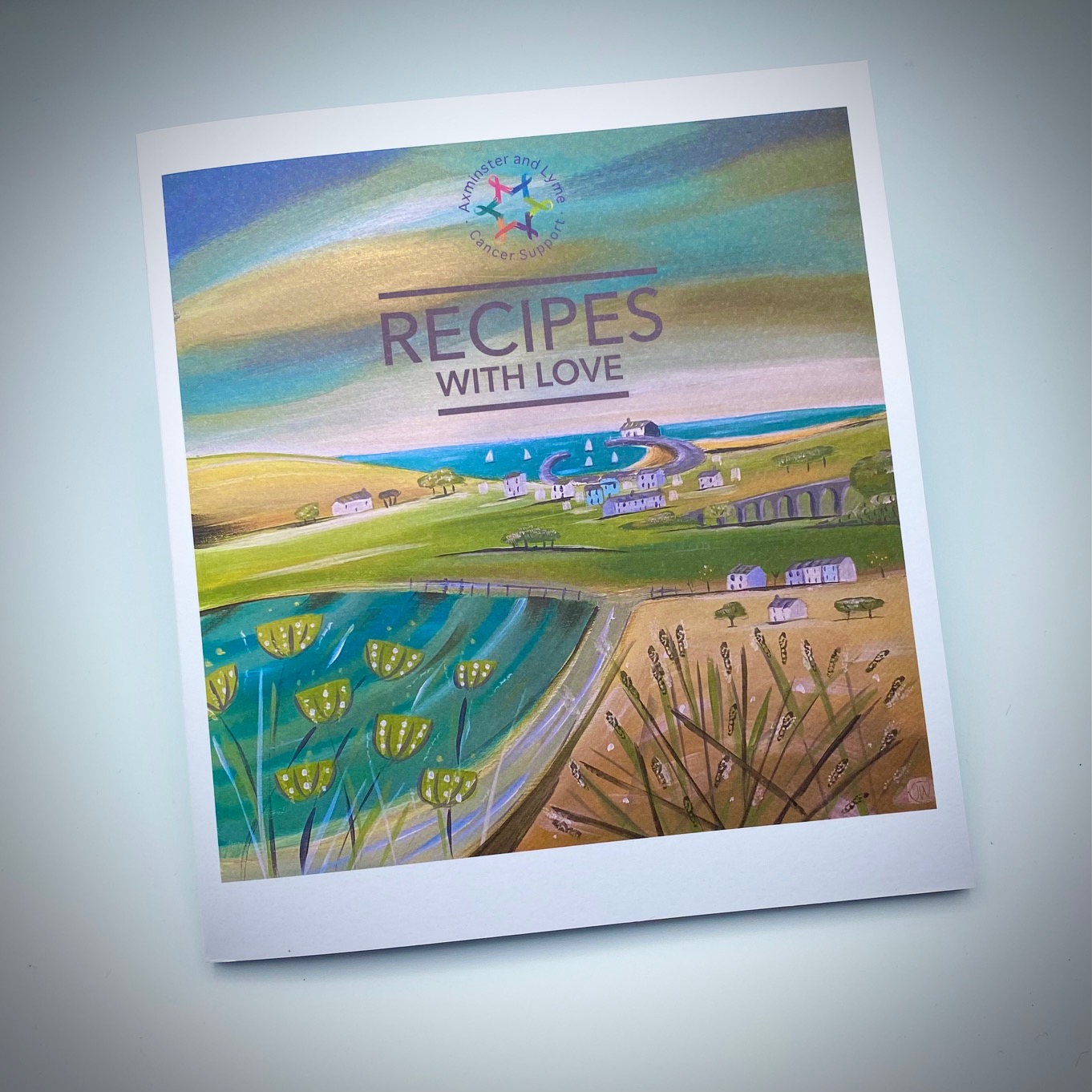 Newsletter No.27 – November 2020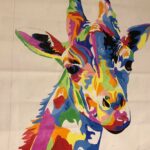 Mary has let me loose on this edition of the Newsletter. We are nearing December and what feels like a long month with the additional lockdown restrictions currently in place. We are hopeful that doing this will mean we can see people at Christmas but with the rain,  dark nights and weekends out of routine it feel a little strange.
I have been trying to get creative with the art kit I was supplied by the charity (nearly finished) and all those on Zoom know and can see my love of Giraffes in my office.  We still have art kits, magazines and puzzles for distribution and the exciting news that the ALCS Recipes with Love is now printed and available for £10.00. I was not part of this venture but thank you to all those involved because it looks great and I cannot wait to unwrap it on Christmas Day.
Our weekly zoom meetings each Monday have got a little busier the last few weeks which is great and we have been sharing stories, swapping ideas and offering support. We have had some additional people popping on and telling us about what they do and how they help support both us as a charity and the clients. We welcome any new faces that wish to join us.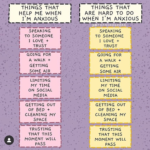 We have been talking a lot about mental health and the impact recently of the lockdown and Katherine Bolton one of our therapist talked about a gladness jar where you put things you are glad or positive about that day, then if you are struggling you can get them out and maybe get an idea of something that might help you.
Everyone is in a different situation but we can help in many ways so, if you are struggling with anything please do call or email and we can see what area of support we can help with. We have been lucky to secure grants to help with the additional impact that COVID has had on peoples lives.
Just take care and be kind to yourself. Donna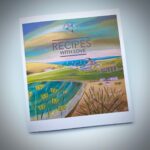 ALCS Fundraiser of 2020 – Recipes with Love cook book.
ALCS Recipes with Love cook book. Recipes from local people with a story behind them. Checkout the shop for more photos.
https://axminsterandlymecancersupport.co.uk/product/alcs-recipes-with-love-cook-book/
This is ALCS main fundraiser of the year and all money raised will go directly to supporting our clients.
Free delivery within 15 miles – please select the local pick up option at checkout.
We are hoping the book will also be available for purchase from the beach hut 5/6th December 2020 times to be confirmed and local restrictions pending.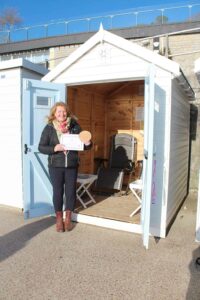 Beach Hut Update
The beach hut has remained available during lockdown restrictions. Wipes and gel are provided within the hut and you need to take your own precautions when using it.
We are not able to have a visitors book currently but your replies and photos of your day are really helping us as a charity.
We are now taking bookings via the website until 28th February 2021.
If you would like to book the beach hut – please follow the link below 
https://axminsterandlymecancersupport.co.uk/beach-hut/
Please note the Beach Hut is cleaned regularly by our small team of volunteers who may turn up when you have your spot to do a quick tidy up.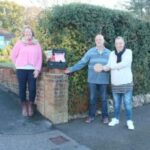 Ryan's Beach Hut of the Year Award
We have been lucky enough to have a press release and Mary has been on BBC Radio Solent the audio can be found on the bottom of the beach hut page https://axminsterandlymecancersupport.co.uk/beach-hut/
The luxury hamper was delivered and presented to the the people who came up with and helped this beach hut come to life.
Online Shop – Cards, Key-rings and CDs
Christmas Cards we have 4 designs.
We have special offers available: buy 10 get one free for cards and an offer of free delivery if you spend over £20. We can also arrange local collection or delivery as a free option instead of postage so do take advantage of this offer.
Please click the link to browse our items.
https://axminsterandlymecancersupport.co.uk/shop/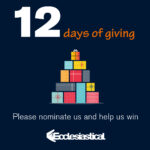 Your nomination really counts
£1,000 could make a big difference to the work we do. That's why we'd be really grateful if you could nominate us in Ecclesiastical's 12 days of giving. Your nomination could be the one that wins us £1,000. Open to eligible charities in the UK, Republic of Ireland, Channel Islands and Isle of Man, Ecclesiastical will be donating a total of £120,000 to 120 charities over 12 days in December and we'd love to be one of them. It's quick and easy to nominate us. Just visit www.movementforgood.com/12days click 'nominate now' and enter our details. Nominations are open now, closing at midnight the day before each draw. Charities not drawn will be carried over to the next draw, and draws will take place each weekday from 7 December to 22 December 2020. The more nominations we get, the greater our chance of winning, so please spread the word to your friends and family. Thank you in advance for your time and support.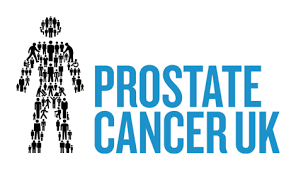 Poem found on a Prostate Cancer forum
We walk, we talk
It makes no sense at all,
We run, we play
We never think we'll fall
We love, we are loved
It's the way it's meant to be
We are strong and fit
It will never happen to me
And then things change
In a blink of the eye,
A call you never expect
And now it's time to cry
My darling wife, my kids
They need to have me near,
My friends, my work
I can sense the creeping fear
But I am strong and fit,
I shall stand straight and tall,
I will beat this evil cancer
It will never make me fall
And so my dear friends
Staying positive is the key
I don't intend going anywhere
But it did happen to me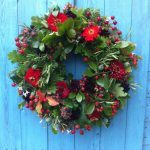 Christmas Wreath Workshop
The Christmas wreath workshop will be 4-6pm on Wednesday 9th December – Open to all
We will deliver to your doorstop a 'build your own Christmas wreath box' – You can collect items from outside if you would like to use these as well.
On Wednesday 9th December you will be invited to join us on zoom for a 2 hour wreath making workshop.
Ali from Busy Bees (based at Millers Farmshop) will be presenting live from Mary's kitchen table how to build your own wreath. These can either be table centre pieces or hung from the front door.
To book a place please email support@axminsterandlymecancersupport.co.uk and we will be in touch with details. DEADLINE Monday 30th November 2020.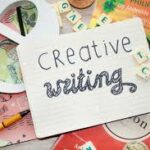 Creative Writing with Ninette – Available in early 2021
The first group are really enjoying the creative writing course with Ninette which is about to finish for this term. More information on Ninette and her background can be found on our website.
https://axminsterandlymecancersupport.co.uk/2020/10/14/creative-writing-workshops/
If you are interested in taking part in one next year please contact us on support@axminsterandlymecancersupport.co.uk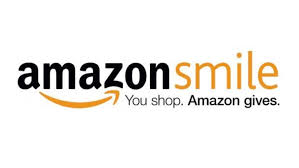 Amazon Smile
We have signed up to Amazon Smilie so when you make purchases they donate money to us. Please sign up and select us if not already done so
https://smile.amazon.co.uk/ch/1182035-0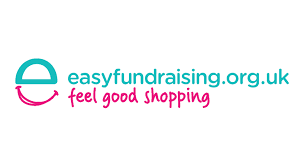 Easyfundraising
Please help support us by shopping online.  Use easyfundraising to shop with over 3.600 retailers including Argos, John Lewis, ASOS, booking.com, eBay, Boden and M&S.
Every time you shop, you'll raise a free donation for Axminster and Lyme Cancer Support – its that easy!
Start Easyfundraising today!.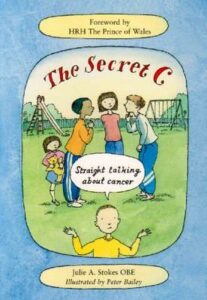 Recommended Reading – Straight Talking About Cancer
Sometimes when you are diagnosed with Cancer its hard to know what is the right words and terminology to use especially when talking to children, how do we tell them and prepare them whilst trying to protect them and ourselves. I know from experience and felt so lost and didn't use the word cancer initially. It wasn't until 2 years later when another family member was diagnosed I looked to find something age appropriate that explained Cancer that was facts and she could understand and I was prepared.  Below are the words taken from the website where you are able to purchase a copy or other books for different age groups. We have a copy of this book now available in our library if you wish to read it.
When a family member has cancer it is hard for everyone to understand.  It can be particularly difficult when a parent or carer faces the challenge of trying to explain to their child what cancer means and how it may affect their family. 
This booklet is aimed at supporting parents or carers with this task, and encourages open communication and questions about cancer within the family.  Through pictures, captions and straightforward language, it explains how tumours are formed, what the various treatments are and how these may affect the person with cancer.  It stresses the need to keep to family routines and, importantly, to still try and have fun.  It is aimed at children aged 7 to 10 years and will work best when an adult is present to expand on the simple messages in the text.
Winston's Wish is a great charity to help support children through cancer and grief. https://shop.winstonswish.org/products/the-secret-c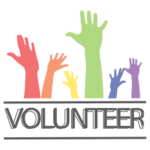 Would you like to volunteer with us?
If you would like to join us, or know anyone who could help us with administration, hosting our drop-in sessions, fundraising etc, please get in touch.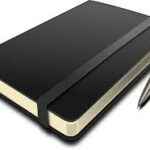 Dates for your diary
Weekly drop-in sessions – Mondays 2-3pm
Our weekly drop-in sessions have currently halted but we have set up a virtual one on Mondays 2-3pm via Zoom. Please do message us for more information if you have not already joined in or information is posted via Facebook and the website.
We swap top tips, exchange some positive stories and support where we can. We also now have weekly slots for meet the therapist where they walk about the treatments they offer and how they offer it, so you have an insight and 'meet' the person before you sign up.
Zoom is free to join, just download the app on any device. As with all of these platforms it is recommended to check the privacy settings and unsubscribe to advertising. This should be an option when you sign up if not at the bottom of the confirmation email.

Dates for your diary
Visualisation with Jane 
Jane will be running a 10-15mins Mindfulness visualisation each week either before or after drop-in.
Monday 30th November – 1.30pm
Monday 7th December – 3.00pm
Monday 14th December – 1.30pm
Monday 21st December – 3.00pm
The picture is of Lake Okeraka in New Zealand where last weeks visulisation took us.