Newsletter No.37 – September 2021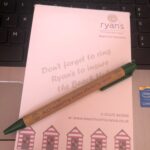 I hope you all had an amazing summer what a busy September it has been here at the charity. I thought that I would give you an insight to what its like working for a small independent local charity as part of Mary's team. Every week day I check my emails, see if anyone has booked the Beach Hut or any events and add them to various different sheets. I issue the Beach Hut information to clients a week before they are due to use it.
I post and update Facebook with events, information or relevant posts and often post information on the ALCS WhatsApp chat as I know not everyone is on social media. Then we have various Committee/Trustee/Beach Hut meetings during the month where I take the minutes, type them up and distribute via email.
I work on the volunteer rota and training dates and update the website with different events and products for the shop. Create posters, leaflets and advertise drop-in in local places within Axminster, Lyme & Seaton and contact local newspapers or parish magazines etc.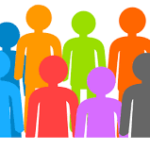 It was always my ambition since I was young to work and volunteer for a charity and I feel a sense of achievement and job satisfaction every time log in and help the charity or clients. It's a good job I like lists and spreadsheets as I spend a lot of time sorting them and prioritising my workload. I am lucky to have a lot of variety within my role and work with an amazing team of people.
I also along with our other volunteers enjoy giving up my time to chat with clients at face-to-face drop-in sessions, and make cups of tea and coffee along with making people aware of the various different ways that ALCS can support and help. The in-person drop-in has been going really well and it's great to see people and provide that constant support each week between our Axminster and Lyme locations.
We appreciate not everyone can come to these session due to the locations/time/day etc so with this in mind we are going to trial a Zoom evening meeting. The first one is scheduled on Tuesday 5th October 7.00 – 8.00pm and we hope to see all those free to make it.
Donna
In this edition – 
Charity Skydiving Event

Thank you

Meet the Therapist

Activities 

ALCS Forum

Online Shop

Poem

Ways to support and connect with ALCS

Recommended Reading

Bereavement Group

Dates for your diary & future events

Therapist Support Meeting

WhatsApp

Beach Hut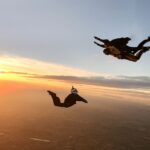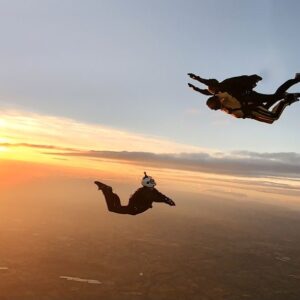 May 2022 – Charity Skydive…
Have you or a family member every had the urge to jump out of a plane? you could raise money for our charity at the same time. We are planning a Charity Skydive in May 2022 and would love some people to sign up and take the plunge!
Here is more information and details on how to sign up.
https://www.skydiveukltd.com/charity-profile?charity=1067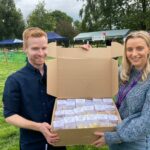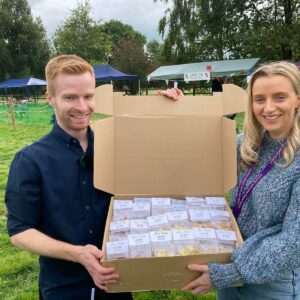 Thank-you to those who came to Kilmington Village Show 
Thank-you to those who supported us at the Kilmington Village Show earlier this month. Also a special thanks to Alex Cumbers for his amazing delicious fudge donation.
We raised £232.25 and made connections and raised awareness of the support we can offer in the local community.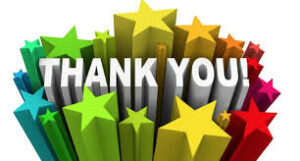 Thank-you – Archie and Isaac for donating money given to them by their grandparents.
Angela was shaving her head during chemo treatment and these two boys decided to shave their heads on the same evening in support.
Their grandparents gave the boys £10 each and they gave it straight to Angela.
Angela kindly has passed on to us as a donation.
What a lovely story of community support, Thank-you ARCHIE AND ISSAC!
Thank-you – Jill and Roger Fisher
Who kindly donated money from a plant sale in the summer and raised £60.
Thank- you – Petrina and Gary
They asked guests who attended their Silver Wedding Celebrations to give donations to ALCS instead of gifts and raised in excess of £700 including Gift Aid.
All the money raised goes directly to help local people in various different ways from funding care packs to classes and courses. We are able to regularly run client referrals for counselling, Nordic walking, Aqua therapy or creative writing workshops.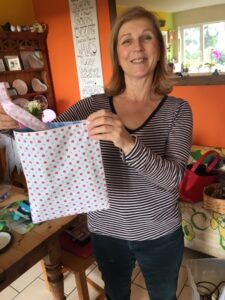 Thank-you to everyone who has donated material for our care packs
The material donations are very much appreciated. Here is an example of a care bag that we deliver to clients prior to chemo/surgery.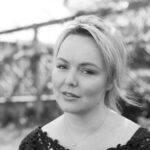 Meet the Therapist – Hayley De Beers Make-up & Hair Artist
Hayley graduated from the prestigious Delamar Academy in 2008 and has been working as a successful make-up and hair artist ever since, including two years as Head Make-Up Artist at Urban Retreat @ Harrods.
She has worked all over the UK and Europe, helping both men and women find a look and a self-care routine that works for them. Be it skincare, hair styling or make-up, she can offer lessons and product advice to help you find your style, and feel the best version of yourself.
She can also just do you a fabulous make-up look for a special occasion, with a few tips and tricks thrown in along the way.
All products are professional quality, and natural/organic where possible.
Sessions can be in the comfort of your own home, providing you have space and enough light for the treatment, or from her studio space in Thorncombe.
She will also be booking some clinic days at the treatment room in Axminster, as well as organising some group workshops.
You can find out more via Hayley's website lovegroveessentials.com
Tel: 01460 30901
Email hayley@lovegroveessentials.com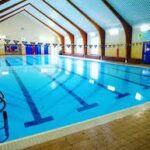 Flamingo Pool – Axminster
We are happy to announce that we have now added to our ongoing activities swimming at the Flamingo Pool where we can offer clients 10 general swimming sessions – if you are interested in regular swimming sessions supported by the charity then please email mary@axminsterandlymecancersupport.co.uk. We also have Nordic Walking, Aqua sessions, Creative Writing and Breathe Workshops.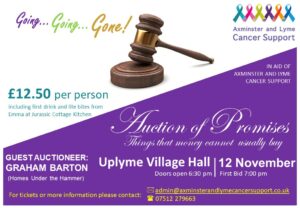 Plea for Promises
Do you have anything for our upcoming auction of promises that you can donate? We are looking for one-off experiences that money cannot usually buy. To auction off and raise funds to support our clients directly. If you have any ideas or can commit to a donation then please do contact Kelsey at kelsey@axminsterandlymecancersupport.co.uk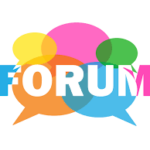 ALCS Forum Meeting – Monday 22nd November 12.30 – 1.30pm – OPEN TO ALL
We invite you to join our forum to discuss different aspects of the charity and future projects.
We held our first forum meeting at the Open Day in July and we have booked our second one for Monday 22nd November 12.30 – 1.30pm at Lyme Regis Football Club, followed by drop-in at 2pm.
Forum meetings will be held 4 times a year, and we value feedback. Please do let us know if you would like to join us.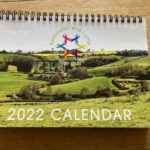 Our Online Shop – DO KEEP AN EYE ON THE WEBSITE –  2022 CALENDAR IS IN PRINT CURRENTLY!
If you are looking for individual cards, or a bespoke gift locally made  please do consider our online shop. Hopefully we have made it easier for you to purchase beautifully illustrated blank cards, recipe books, key rings and CDs – all the money raised goes directly to help our clients.
https://axminsterandlymecancersupport.co.uk/shop/
Just add your items to the basket and go to the checkout which is now using Stripe payments but Paypal is still an option. If you have any problems please do not hesitate to contact us for assistance.
Sunrise Sea Swim by Nigel Ball
Boats in harbour, sunrise here,
Magic of the morning, so clear,
Masts so dark, stillness calm,
Swimmers swim, come to no harm.
Heads bobbing like seals, enjoy,
Swim out to, yellow buoy,
Charmouth distance, so much fun,
Free for all, everyone.
The morning is, and must be the best,
Full of life, water hits the chest,
Soul fills with delight, happiness,
Early mornings full of zest.
Out we get, homeward bound,
No one, but seagulls, make a sound,
Drying down, a warm drink we had,
Only happy thoughts, nothing sad.
So when you go down to sea today, T
o swim, make sandcastles, or just play,
Sunrise is the best for all to see,
So come on and bring the family.
Ways to support or connect with Axminster and Lyme Cancer Support
If you wish to donate online you can via a one off payment or a monthly donation. Just click the link below and follow the instructions.
https://localgiving.org/charity/axminster-and-lyme-cancer-support/
How to get involved with fundraising via Easyfundraising, Amazon Smile, Co-op etc
https://axminsterandlymecancersupport.co.uk/get-involved/fundraising/
Instagram & Facebook
Instagram https://www.instagram.com/axminsterandlymecancersupport/
Facebook https://www.facebook.com/axminsterandlymecancersupport.co.uk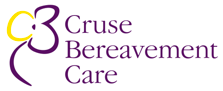 Recommended Website.
Cruse Bereavement Care is the leading national charity for bereaved people in England, Wales and Northern Ireland.
Our vision is that all bereaved people have somewhere to turn when someone dies.
Our mission is to offer support, advice and information to children, young people and adults when someone dies and  to enhance society's care of bereaved people.
Our values: At Cruse Bereavement Care we are Responsive, Compassionate, Respectful, Supportive and Innovative.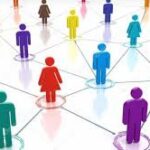 Weekly drop-in sessions for October
Monday 4th October – drop-in Axminster 2.00 – 4.00pm
Monday 11th October – drop-in Lyme Regis 2.00 – 4.00pm
Monday 18th October  – drop-in Axminster 2.00- 4.00pm with Bereavement Group 12.30 – 1.30pm
Monday 25th October – drop-in Lyme Regis 2.00 – 4.00pm
We have had a few requests for an evening Zoom drop-in. We have the below dates for the rest of 2021
Tuesday 5th October 7.00 – 8.00pm
Tuesday 2nd November 7.00 – 8.00pm
Tuesday 7th December 7.00 -8.00pm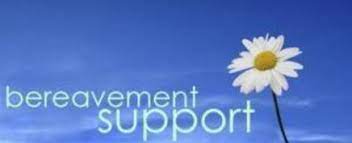 Bereavement Support
If you have been affected by bereavement with regards to cancer and wish to join us please do. Our second session for 2021 is Monday 18th October 12.30pm – 1.30pm, at Axminster Hospital in the Scott Rowe Room.
We will be running these monthly initially and will be joined by trained professionals who have experience supporting people who are grieving. Any queries please let us know.
https://www.thegoodgrieftrust.org/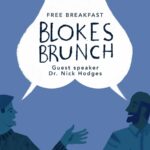 Future Events for 2021 – More details will follow for these events nearer the time and will be updated on the newsletter & website.
All our events can be viewed via the link below. We are aware of a booking issue on some devices. If you wish to book onto any event then please do contact us and we can manually enter it for you. support@axminsterandlymecancersupport.co.uk
3rd Anniversary of ALCS
Sculptures by the Lakes 
Thursday 7th October – FULLY BOOKED
Blokes' Brunch – Ric's Kitchen Axminster
Saturday 9th October 9.30-11.00am
Dr Nick Hodges, local GP and Chair of Trustees will be there to give an overview of male related cancers and will be able to answer any queries/questions you may have. All men welcome.
Tea/coffee and brunch will be available.
Click here to book
Flower Arranging  – Autumn Flowers
Monday 11th October
Click here to book
Men Only Pie and Pint! Wednesday 20th October 6.30pm
Come along for an informal drink and supper and chat with other local men. Pie & Pint not compulsory other healthier options available….  Venue to be confirmed. Click here to book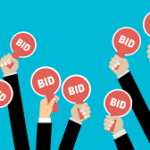 Auction of Promises 2021 – Friday 12th November – Uplyme Village Hall
We are getting some wonderful unique, money-cant-buy promises coming in and it will be a fun evening. Hosted by Graham Barton. Tickets will go on sale soon.
Flower Arranging  – Christmas Wreaths
Monday 6th December
Click here to book
Flower Arranging  – Christmas Wreaths
Monday 13th December
Click here to book
Christmas Lunch
Monday 20th December
Click here to book
Coming in 2022
Fermented Food
Creative Writing
Singing and Breath Workshop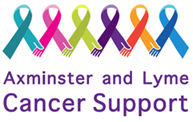 Fortnightly Therapist Support Meetings.
Please find below some of the next few days confirmed
 
October 13th 7.30pm           
November 4th 7.00pm         
November 25th 7.30pm       
December 8th 7.00pm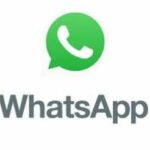 WhatsApp Group
WhatsApp group where people can chat away from drop-in and discuss as a  group results, hospital appointments or just to check in with everyone. This has been set up on the Charity Mobile so please send a text or WhatsApp to be added to 07512 279663. So far it seems to be going well and it's nice seeing people connecting. 
After the success of the first men's only Pie & Pint night a blokes only WhatsApp has also been created. If you wish to join this please do message us.
Please do provide us with feedback….this really helps with our grants and to show everyone what we do.
"Thank you for your continued support and I am loving the WhatsApp group, it gives the feeling of inclusion"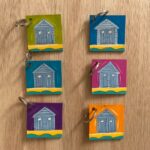 Beach Hut 
What an amazing summer for the beach hut, lovely pictures, feedback and great memories being made. We are working on the plan for 2022 currently.
If you know you have a date booked that you cannot make please let us know ASAP.
Please note if you book the beach hut you will get an email with the booking, the system also sends a reminder and a member of the team will email you with the booking code. If you do not get these the booking has not been completed correctly. If you have any issues or wish for us to check any bookings you think you may have please email support@axminsterandlymecancersupport.co.uk
More information about the beach hut can be found via https://axminsterandlymecancersupport.co.uk/beach-hut/