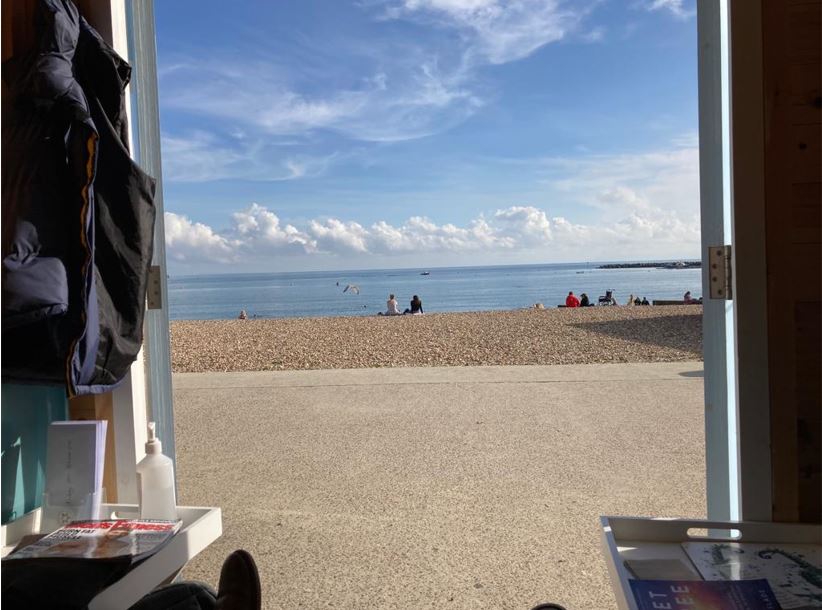 Newsletter No.38 – October 2021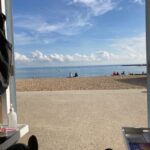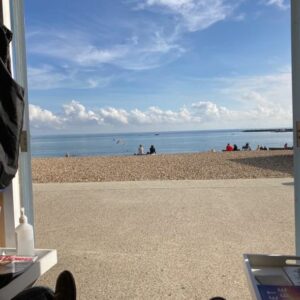 Autumn has to be my favourite season , I love the scrunching of the leaves, the colours and the cold crispy sunny mornings. Sunglasses and a warm hat go together so well!
Each month seems to be busy, we are planning a lot for next year and for the remaining weeks in 2021. Being busy is something I have always been throughout my life but  I do take many moments to stop and look around me, my sea swim in the mornings gives a wonderful view  and is always different, gardening and seeing things pop up through the earth  …some planned some not. Spending time creating, either cooking, sewing or painting all give me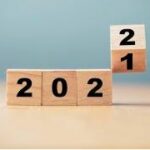 oodles of pleasure. So my time is kept busy but many busy moments are reflective and quiet. I hope for you all a 'busy' month ahead.
In this edition –
Thank you

A look back at October Events

Recommended Book

Charity Skydiving Event

Auction of Promises

ALCS Forum

Online Shop

Poem

Ways to support and connect with ALCS

Bereavement Group

Dates for your diary & future events

WhatsApp

Beach Hut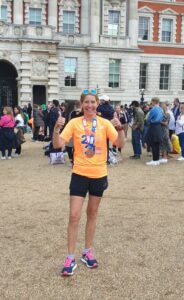 Thank-you – Caroline French
Caroline, a runner for Axe Valley Runners, completed the London Marathon in 4hr13mins for Axminster and Lyme Cancer Support raising £250.00.
Caroline said "It was a very emotional experience, most definitely one to remember. There's something extremely special about being surrounded by thousands of people all running for their own reasons and being cheered on by complete strangers that just want to help spur you on. The support from the crowds and the charities throughout the course is unbelievable and really does take your breath away. It was a privilege just to be there and I will remember it forever. I'm really pleased that I've been able to make a small donation to your charity thanks to my supporters and I know that any support you receive in funds will be well used so thank you for all the work you are doing."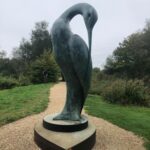 Our 3rd Anniversary Event 
On Thursday 7th October. A group of 35 people from the charity went to Sculptures by the Lakes for the Charities 3rd Anniversary. It was an amazing day full of good food, good company and relaxation. Here are some of the lovely responses we have had from those who attended.
"Thank you so much for such an amazing day. We both never expected to be looked after so well. The place and food was amazing. I suppose we could have gone on our own but it's just so lovely that someone does something for you especially when the cancer scans hang over you.  We are so grateful."
"Just wanted to say a huge well done and thank you for today's event. It was truly special and a great way to mark the charity's 3rd birthday.
Everything was perfect, from the food to the setting and more. The whole atmosphere was warm and relaxed. 
I felt very blessed to be part of it."
"That was such a special day. We both loved it, and super lunch, cake, bubbly. Seeing old Zoom pals, making new contacts, so many brave but cheerful fellow travellers."
A huge thank-you must go the very generous person who donated funds to cover all of the day. Also thank-you to Bella for the delicious cake, to everyone for my card and flowers.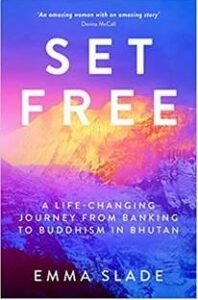 Recommended Book:
We were delighted to be joined at the Sculpture by the Lakes event by Emma Slade  https://www.emmaslade.com/ and can recommend her book.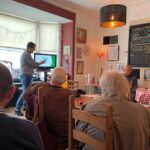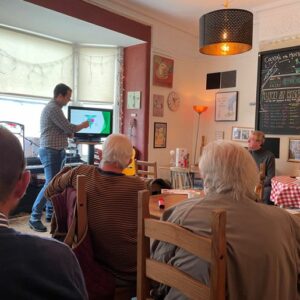 Blokes Brunch – Axminster
Thank you to Nick Hodges our Trustee and Guest speaker at our first Blokes Brunch in 20 months.
Also thank you to Ric's Kitchen for providing everyone with breakfast as part of our private event.
We have more planned for 2022 and we also have our Pie & Pint Men's Events planned each month.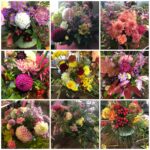 Autumn Flower Workshop
Thank you to Ali from Busy Bee Floristry at Millers Farm Shop Kilmington for coming and showing some of us how to create our Autumn flower arrangement inside a squash.
It was a lovely afternoon with Ali who taught us all how to make an arrangement to take home to enjoy. We look forward to the Christmas workshops later in the year. For more information and how to book please see the future events tab.
 "I really enjoyed yesterday and my display is proudly sitting on my stairs window"
"Thank you for the session – appreciated.
The flowers are beautiful"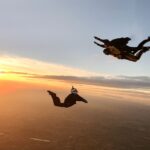 14th May 2022 – 8.00am – Charity Skydive… 
Have you or a family member every had the urge to jump out of a plane? You could raise money for our charity at the same time. We have planned a Charity Skydive on 14th May 2022 and would love some people to sign up and take the plunge!
Here is more information and details on how to sign up.
https://www.skydiveukltd.com/charity-profile?charity=1067
*Date is subject to weather conditions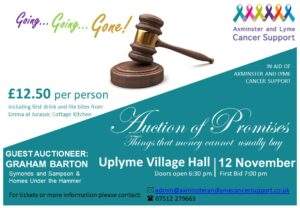 Tickets on Sale NOW!
Tickets are on sale for our auction of promises, numbers are limited and tickets are required to be purchased in advance for food and number restrictions. All tickets will be collected on entry at the event
Auction of Promises tickets – click here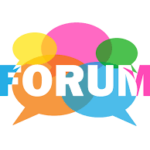 ALCS Forum Meeting – Monday 22nd November 12.30 – 1.30pm – OPEN TO ALL
We invite you to join our forum to discuss different aspects of the charity and future projects.
We held our first forum meeting at the Open Day in July and we have booked our second one for Monday 22nd November 12.30 – 1.30pm at Lyme Regis Football Club, followed by drop-in at 2pm.
Forum meetings will be held 4 times a year, and we value feedback. Please do let us know if you would like to join us.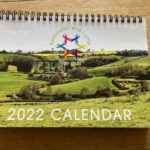 Our Online Shop –  2022 CALENDAR WILL GO ON SALE SOON….
If you are looking for individual cards, or a bespoke gift locally made  please do consider our online shop. Hopefully we have made it easier for you to purchase beautifully illustrated blank cards, recipe books, key rings and CDs – all the money raised goes directly to help our clients. 
https://axminsterandlymecancersupport.co.uk/shop/
Just add your items to the basket and go to the checkout which is now using Stripe payments but Paypal is still an option. If you have any problems please do not hesitate to contact us for assistance.
Jigsaws by Barbara Bass
Oh I do like to do a tricky jigsaw,
A quirky one that makes me smile with Glee.
Wentworth make these ones in wood.
When you've done one you feel good.
Thank you, Wentworth for pleasing me!
If anyone would like do a jigsaw, we have an extensive library so please do contact us and let us know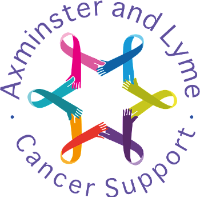 Ways to support or connect with Axminster and Lyme Cancer Support
If you wish to donate online you can via a one off payment or a monthly donation. Just click the link below and follow the instructions.
https://localgiving.org/charity/axminster-and-lyme-cancer-support/
How to get involved with fundraising via Easyfundraising, Amazon Smile, Co-op etc
https://axminsterandlymecancersupport.co.uk/get-involved/fundraising/
Instagram & Facebook
Instagram https://www.instagram.com/axminsterandlymecancersupport/
Facebook https://www.facebook.com/axminsterandlymecancersupport.co.uk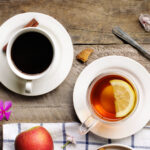 Weekly drop-in sessions for November
Monday 1st November – drop-in Axminster 2.00 – 4.00pm
Monday 8th November – drop-in Lyme Regis 2.00 – 4.00pm
Monday 15th November  – drop-in Axminster 2.00- 4.00pm with Bereavement Group 12.30 – 1.30pm
Monday 22nd November – drop-in Lyme Regis 2.00 – 4.00pm – Forum meeting 12.30 – 1.30pm
Monday 29th November – drop-in Axminster 2.00 – 4.00pm
Evening Zoom drop-in
Tuesday 2nd November 7.00 – 8.00pm
Tuesday 7th December 7.00 -8.00pm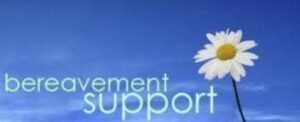 Bereavement Support
If you have been affected by bereavement with regards to cancer and wish to join us please do. Our next session for 2021 is Monday 15th November 12.30pm – 1.30pm, at Axminster Hospital in the Scott Rowe Room.
We will be running these monthly initially and will be joined by trained professionals who have experience supporting people who are grieving. Any queries please let us know.
https://www.thegoodgrieftrust.org/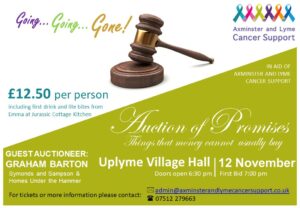 Future Events for 2021 – More details will follow for these events nearer the time and will be updated on the newsletter & website.
All our events can be viewed via the link below. We are aware of a booking issue on some devices. If you wish to book onto any event then please do contact us and we can manually enter it for you. support@axminsterandlymecancersupport.co.uk
Auction of Promises 2021 – Friday 12th November – Uplyme Village Hall
We are getting some wonderful unique, money-cant-buy promises coming in and it will be a fun evening. Hosted by Graham Barton. Click here to book
Men Only Pie and Pint  6.30pm – Wednesday 17th November – Location TBC
Come along for an informal drink and supper and chat with other local men. Pie & Pint not compulsory other healthier options available… Click here to book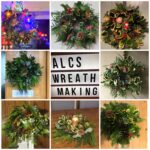 Flower Arranging  – Christmas Wreaths
Monday 6th December
Click here to book
Flower Arranging  – Christmas Wreaths
Monday 13th December
Click here to book
Christmas Lunch
Monday 20th December
Click here to book
Coming in 2022
Fermented Food
Creative Writing
Singing and Breath Workshop
Sleep workshops
Mindfulness workshops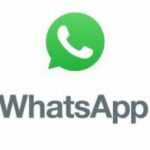 WhatsApp Group
WhatsApp group where people can chat away from drop-in and discuss as a  group results, hospital appointments or just to check in with everyone. This has been set up on the Charity Mobile so please send a text or WhatsApp to be added to 07512 279663. So far it seems to be going well and it's nice seeing people connecting. 
After the success of the first men's only Pie & Pint night a blokes only WhatsApp has also been created. If you wish to join this please do message us.
Please do provide us with feedback….this really helps with our grants and to show everyone what we do.
"Thank you for your continued support and I am loving the WhatsApp group, it gives the feeling of inclusion"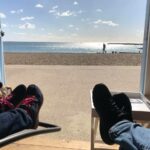 Beach Hut 
As the seasons change we do have availability for the hut in November and December. We are working on the plan for 2022 currently.
Here is a little poem from a recent Beach Hut user.
There is nowhere I would rather be
Than in Lyme Regis by the sea
in ALCS' Beach Hut with some tea.
Lucky, happy, smiling me.
If you know you have a date booked that you cannot make please let us know ASAP.
Please note if you book the beach hut you will get an email with the booking, the system also sends a reminder and a member of the team will email you with the booking code. If you do not get these the booking has not been completed correctly. If you have any issues or wish for us to check any bookings you think you may have please email support@axminsterandlymecancersupport.co.uk
More information about the beach hut can be found via https://axminsterandlymecancersupport.co.uk/beach-hut/