Newsletter No.39 – November 2021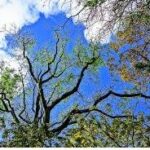 I do hope you all had a lovely November the weather has been far better than the rather soggy October we had. The skies have been blue, the sun has been out and still being able to put the washing on the line to mostly dry has been great.
Thank you to those who attended the Auction of Promises we hope you enjoyed the event. it was a great success for the charity and some fabulous item lots for people to enjoy special days.
Now it is time to start the Christmas shopping, enjoy a glass of mulled wine, try to wrap awkward shaped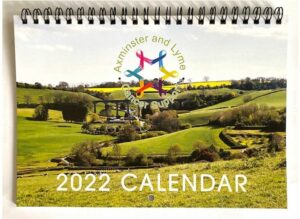 presents and find the end of the Sellotape. We have our 2022 Calendar and a special offer this month, along with a few festive/winter cards available from the shop. If you do not send Christmas Cards do consider a charity donation instead  https://localgiving.org/charity/axminster-and-lyme-cancer-support/
We have a busy 2022 planned with lots of support and events for all our clients.
In this edition –
Thank you/November Events

Charity Skydiving Event

Creative Writing

Online Shop

Recommended Website & Podcast

Poem

Ways to support and connect with ALCS

Dates for your diary & future events

WhatsApp

Beach Hut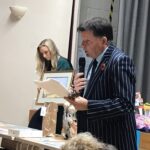 Thank you – Auction of Promises.
Thank you to those who donated, attended and bid on items at our first fundraiser for 2021. We raised in excess of £6,000 which will go directly to helping our clients. Also a special thanks to the fundraising committee, volunteers and especially Graham Barton our auctioneer for the evening and Emma from Jurassic Cottage Kitchen along with Steve & Wendy from The Talbot Arms7

Thank you – Blake's  7 Annual 1982 & Sasha Mitchell.
Axminster and Lyme Cancer Support has recently been nominated by the actress Sasha Mitchell to be a beneficiary of funds raised from the sale of the Blake's 7 Annual 1982. This not-for-profit book is a fan created celebration of the classic BBC science fiction series Blake's 7, and has been a tremendous success. The book has been on sale for just over a month, and you can find out more about the project their Facebook page: https://www.facebook.com/groups/b7annual82
Sasha Mitchell shared "I'm really pleased to say that I am now in a position to make a first donation of £500 to Axminster and Lyme Cancer Support – with a further substantial donation to come next month."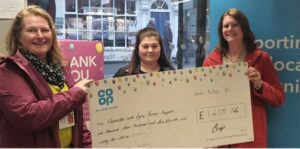 Thank you – Coop Local Community Fund
We're delighted to confirm that Axminster and Lyme Cancer Support has received a total of £1,405.64 thanks to Co-op Members.
Thank you to all of you who supported us though your purchases within coop.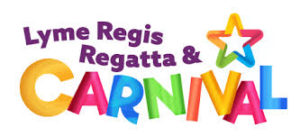 Thank you -Lyme Regis Regatta & Carnival
We have been awarded £500 from Lyme Regis Regatta and Carnival as a good local cause. This money will go towards our clients and support/events.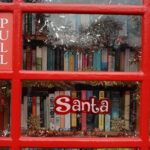 Thank you -Dalwood Phone Box for the recent donation from villagers using the library phone box.
The Phone Box belongs to the Village PC and when I moved here 8 years ago it was in poor shape so I badgered them into letting me turn it into something productive. I know there are lots of Phone Box Libraries around the Country so it's not very original but at the same time I think it's incredibly important we all keep reading lovely Books and also to encourage littlies to read well especially in this day and age of swipey Electronic Devices – Books still hold something magical to me and it seems I'm not alone because it certainly has a decent Turnover in there ! A lovely man who lived in the Village called Brian Howard helped refurbish it and built all the Shelves and got it repainted – very sadly Brian passed away not so long ago but the Phone Box always makes me remember him fondly for all his hard work and kindness to the Village. After he passed we also Donated to his favourite Charity from money collected in the Phone Box so it really does a great job all round.
Denise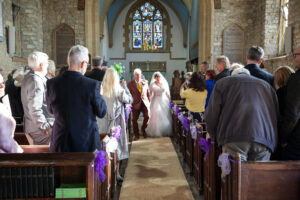 Thank you -Sarah & Callum
Congratulations to Sarah & Callum who recently got married and asked for donations instead of presents to ALCS. We really appreciate the support and wish you all the best for the future.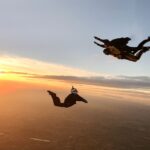 14th May 2022 – 8.00am – Charity Skydive… 
Have you or a family member ever had the urge to jump out of a plane? You could raise money for our charity at the same time. We have planned a Charity Skydive on 14th May 2022 and would love some people to sign up and take the plunge!
4 people have signed up already including Dan Watts, Headteacher at The Woodroffe School .
Here is more information and details on how to sign up.
https://www.skydiveukltd.com/charity-profile?charity=1067
*Date is subject to weather conditions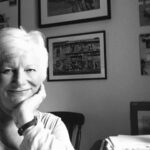 Creative Writing Workshop.
We are pleased to announce that Ninette is going to run a 6 week creative writing course in the new year beginning on Wednesday January 12th 2022 at 11am, via Zoom.
If you are interested in attending a course then please do contact us at admin@axminsterandlymecancersupport.co.uk below is some information on Ninette.
Ninette Hartley is a writer living in a small hamlet near Bridport, Dorset. She has just completed an MA in Creative Writing at Exeter University having spent a lifetime writing. Ninette has written: poetry, plays, short stories, flash fiction and song lyrics. At the moment she is completing a memoir entitled Dear Tosh, which is about her son, who sadly died in an accident in Portugal in 2011 when he was twenty-seven. Ninette performs her own work at local open mic events, enters writing competitions regularly and has won and been shortlisted on several occasions. Ninette is a regular blogger at www.ninette90.com and she also records some of her stories and poetry at www.shortstorypods.com. From 2008 until 2016 she and her husband Geoff enjoyed living in Le Marche Italy, where she was a part-time teacher of English in schools. Now back in Dorset, she loves walking the dog in the beautiful countryside, where she finds inspiration for writing.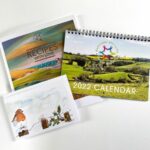 Our Online Shop –  2022 CALENDAR – On Sale NOW
If you are looking for individual cards, or a bespoke gift locally made  please do consider our online shop. We have a special Christmas offer £15 for recipe book, calendar & card. Alternatively the calendar can be purchased for £8.00 each.
Hopefully we have made it easier for you to purchase beautifully illustrated blank cards, recipe books, key rings and CDs – all the money raised goes directly to help our clients. 
https://axminsterandlymecancersupport.co.uk/shop/
Just add your items to the basket and go to the checkout which is now using Stripe payments but Paypal is still an option. If you have any problems please do not hesitate to contact us for assistance.
Recommended Website
Some women go through the menopause early or chemically due to cancer this charity has some great advice and information to help people who are going through it.
https://www.themenopausecharity.org/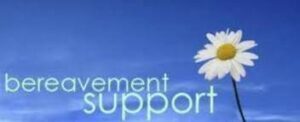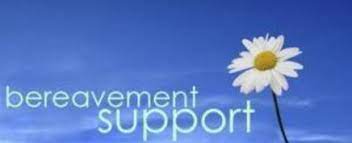 Recommended Podcast
Our bereavement group will continue in 2022 once a month in Axminster and dates will be published next month.
If you are struggling with grief the below link offers some help and advice on coping with loss.
https://www.aklander.co.uk/news/6-grief-podcasts-to-help-you-cope-with-loss
By Barbara Bass
I'm not as brave as Mary,
Who swims in the cold, grey sea.
What's more she does it early
And nor is that for me. 
But I value a dip with Zoe
When I go to Aqua Therapy.
The beach hut, jigsaws, coffee
And Zooming (you'll agree)
Make me grateful to the charity
And all it does for me.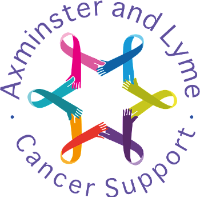 Ways to support or connect with Axminster and Lyme Cancer Support
If you wish to donate online you can via a one off payment or a monthly donation. Just click the link below and follow the instructions.
https://localgiving.org/charity/axminster-and-lyme-cancer-support/
How to get involved with fundraising via Easyfundraising, Amazon Smile etc
https://axminsterandlymecancersupport.co.uk/get-involved/fundraising/
Instagram & Facebook
Instagram https://www.instagram.com/axminsterandlymecancersupport/
Facebook https://www.facebook.com/axminsterandlymecancersupport.co.uk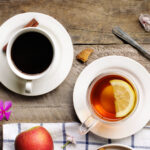 Zoom drop-in sessions for December
Monday 6th December – drop-in Zoom with Christmas Wreath Workshop online.
Monday 13th December  – drop-in Zoom 2.00-3.00pm

Monday 20th December – drop-in Zoom 2.00-3.00pm
Evening Zoom drop-in
Tuesday 7th December 7.00 -8.00pm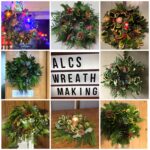 Future Events for 2021 – More details will follow for these events nearer the time and will be updated on the newsletter & website.
All our events can be viewed via the link below. We are aware of a booking issue on some devices. If you wish to book onto any event then please do contact us and we can manually enter it for you. support@axminsterandlymecancersupport.co.uk
Zoom Flower Arranging  – Christmas Wreaths
Monday 6th December
Click here to book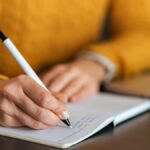 Creative Writing – 11am
Wednesday 12th January
Via Zoom
Men's Only Pie & Pint – 6.30pm
Tuesday 18th January
Location to be confirmed
Sleep Workshop with Ellie – 2pm
Monday 31st January
Lyme Regis Football Club
Coming in 2022
Fermented Food
Creative Writing
Singing and Breath Workshop
Mindfulness workshops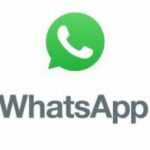 WhatsApp Group
WhatsApp group where people can chat away from drop-in and discuss as a  group results, hospital appointments or just to check in with everyone. This has been set up on the Charity Mobile so please send a text or WhatsApp to be added to 07512 279663. So far it seems to be going well and it's nice seeing people connecting. 
After the success of the first men's only Pie & Pint night a blokes only WhatsApp has also been created. If you wish to join this please do message us.
Please do provide us with feedback….this really helps with our grants and to show everyone what we do.
"Thank you for your continued support and I am loving the WhatsApp group, it gives the feeling of inclusion"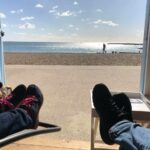 Beach Hut 
As the seasons change we do have limited availability for the hut in December.  We will be opening up the calendar 3 months in advance for Beach Hut bookings and allocating 1 day a month per client.
If you know you have a date booked that you cannot make please let us know ASAP.
Please note if you book the beach hut you will get an email with the booking, the system also sends a reminder and a member of the team will email you with the booking code. If you do not get these the booking has not been completed correctly. If you have any issues or wish for us to check any bookings you think you may have please email support@axminsterandlymecancersupport.co.uk
More information about the beach hut can be found via https://axminsterandlymecancersupport.co.uk/beach-hut/