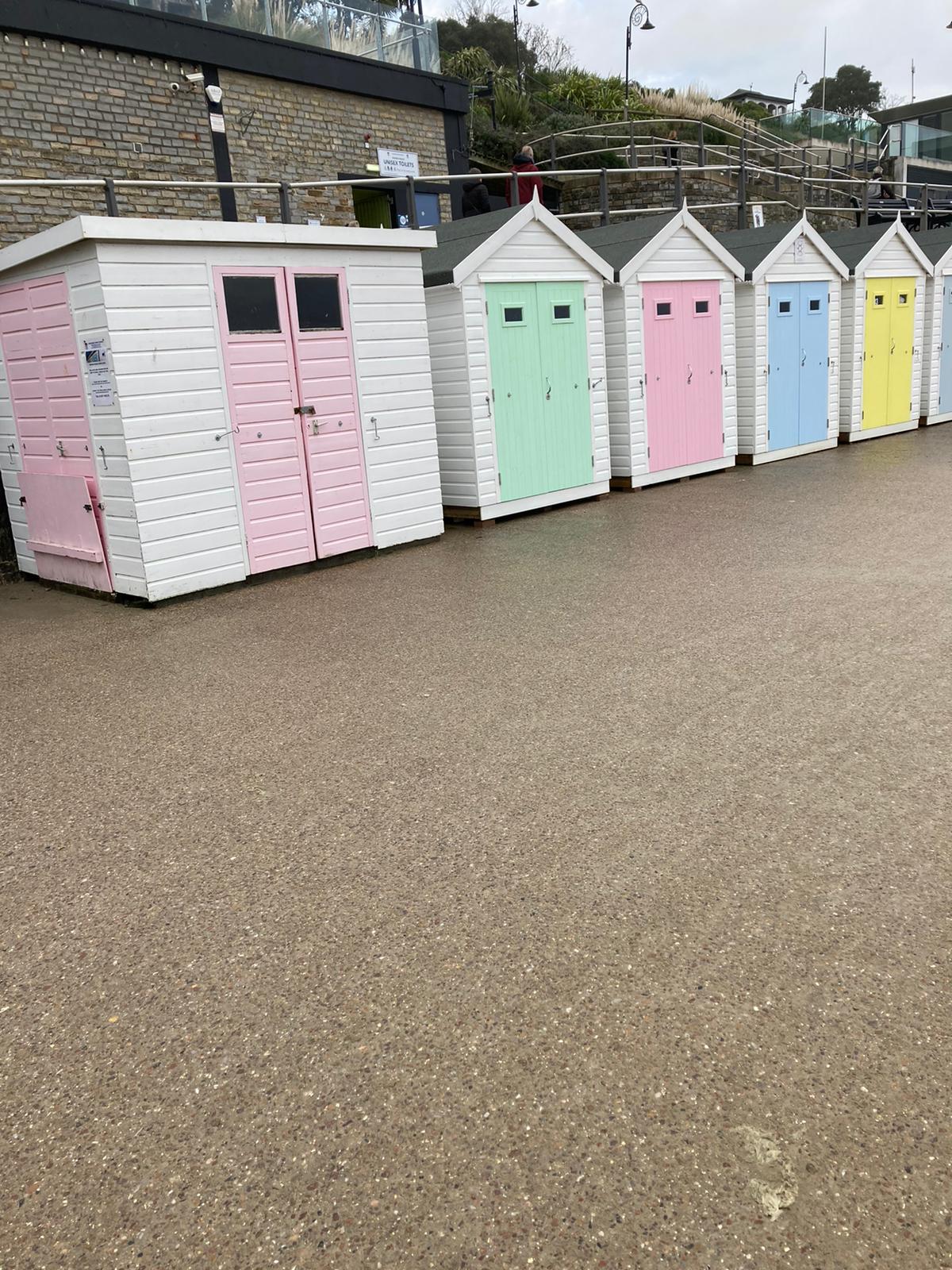 Newsletter No.41 – January 2022
Hi Donna here!
Well its January 2022 – it doesn't seem much different to January 2021 but it does feel bizarre to me that it was two years ago this month I was at Butlins 90s weekend in Minehead having fun with lots of people, watching live music, spending time with my best friends laughing and joking, not realising it would be the last big thing I have done for two years now. I am looking forward to getting back to gathering with friends and family and planning some holidays and trips this year.
I think there will be a few us wanting to start living our lives again especially those who have been through treatment but it can feel like a scary process. Just remember we are here to support you and your family not just through treatment but beyond also.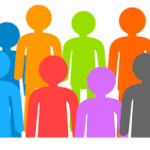 Thank you to everyone who has adapted and joined zoom again. Face-to-face will resume on 7th February at Axminster.
We are advising all clients and volunteers to take a LFT on a Monday prior to arriving along with masks/social distancing if you prefer and the windows open for circulation. This is subject to government changes and any rules put in place. LFT can be ordered from https://www.gov.uk/order-coronavirus-rapid-lateral-flow-tests
In this edition –
Thank you

Charity Skydiving Event

Nordic Walking

Online Shop

Recommended Website

Poem

Ways to support and connect with ALCS

Dates for your diary amd future events

Word of Mouth

WhatsApp

Beach Hut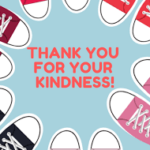 Thank you – Anonymous Donation 
Thank you to the anonymous donation of £526 received via our Local Giving website in December. We really appreciate this very generous donation , it would be great to be able to thank you personally if you would like to let us know who you are?!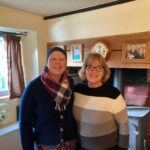 Thank you – Alan Fernley Seward Memorial Shoot
We are very grateful to all those who took part in the Alan Fernley Seward memorial shoot on 28th December. Those very generous donations to a raffle and auction raised £500. Pictured here are Angela and Di who handed the money to ALCS. The money will go directly to help those impacted by cancer with referrals for counselling and therapies and for the surgery care packs we provide.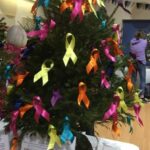 Thank you – Christmas Tree Festival
We raised £32.59 from donations at the Christmas Tree festival in Lyme Regis. Thank you to those who donated.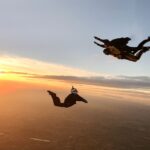 14th May 2022 – 8.00am – Charity Skydive… 
Have you or a family member ever had the urge to jump out of a plane? You could raise money for our charity at the same time. We have planned a Charity Skydive on 14th May 2022 and would love some people to sign up and take the plunge!
More people have signed up including Dan Watts, Headteacher at The Woodroffe School and local GP and ALCS Trustee Nick Hodges. To donate please click here
Here is more information and details on how to sign up.
https://www.skydiveukltd.com/charity-profile?charity=1067
*Date is subject to weather conditions
Nordic Walking
We are delighted to be able to start arranging Nordic Walking again in the spring with poles to borrow also. Dates to be confirmed.
Lindsay has been in the health and fitness industry for over 20 years working with the local community. In 1998 Lindsay became a gym instructor and thoroughly enjoyed helping people improve their lives through fitness so much so, that she decided to further her understanding.
In 2002 she undertook an extensive course in Personal Training and qualified as an Advance Personal Trainer with a Diploma in Personal Training and Sports Massage Therapy, Certificates in Optimum & Sports Nutrition, Circuit Training and Body Massage.
In 2004 she qualified as a children's instructor, enabling her to teach younger people in a gym environment, understanding that younger people have different fitness requirements than adults, this also gave her the opportunity to work with family groups, collectively.
With her sports massage therapy qualification Lindsay was receiving clients on a regular basis with back issues. Her research and love of functional exercise led her to 'Pilates' a wonderful form of exercise suitable for all levels of fitness and abilities and both genders. In 2006 Lindsay qualified as a 'Beginner's Pilates' instructor and soon realised that Pilates was not just for her sports massage therapy clients, as due to its effective strengthening, mobility and flexibility attributes, it was a must for all her clients, and she was soon holding regular classes. By 2008 Lindsay had qualified as a 'Intermediate Pilates' instructor and in 2010 qualified as an 'Advanced Pilates' instructor; this has enabled her to further help her clients, coupled with  sports massage therapy knowledge, Lindsay's classes encourage people to achieve the exercise's but also understand what muscles they are using and why, in a fun and informative way.
In 2011 Lindsay trained to be a Nordic Walking instructor, her own knee injury leading her to find a form of exercise that took her outside and gave her a similar experience to running; (one of Lindsay's greatest joys) without the accompanying pressure on joints.
In her own words:
"it was becoming obvious that my road running days were coming to an end (due to loss of ligaments in my knee through a skiing accident), in fact even walking more than 4 miles in one walk was making my knee sore, so when I tried Nordic Walking and found I could walk all day with NO pain, I was delighted" "That was a few years ago now, and during that time, instructing and leading walks throughout East Devon I found a new way of enjoying the countryside".
Phone: 01297 553522
Email: info@eastdevonhealthandfitness.co.uk
http://www.eastdevonhealthandfitness.co.uk/
https://www.facebook.com/eastdevonhealthandfitness.co.uk
Our Online Shop 
If you are looking for individual cards, or a bespoke gift locally made  please do consider our online shop. 
Hopefully we have made it easier for you to purchase beautifully illustrated blank cards, recipe books, key rings and CDs – all the money raised goes directly to help our clients. 
https://axminsterandlymecancersupport.co.uk/shop/
Just add your items to the basket and go to the checkout which is now using Stripe payments but Paypal is still an option. If you have any problems please do not hesitate to contact us for assistance.

Recommended website – Cancer Matters Wessex
https://cancermatterswessex.nhs.uk/ On this website you will find clear and accessible information, videos and links to useful resources. Find the information you need to suit your circumstances, at every stage of your cancer journey.
Diagnosing cancer – if you have been referred to the hospital by your GP you can find out about the tests used to diagnose cancer and the healthcare professionals you might meet.
Cancer treatment and follow-up care – if you have received a cancer diagnosis you can find out about the treatment options available, along with the possible side effects, and what care you can expect to receive during or after treatment from your cancer care team at the hospital and from your own GP surgery.
Living with and beyond cancer – both during and after treatment, living with cancer can be difficult. Find out about the practical and emotional support available to you, and how to connect with people in a similar situation.
You will also find information about:
Local cancer-related news and events

Keeping yourself well and living a healthy lifestyle

Cancer services, campaigns and projects across Dorset, Hampshire and the Isle of Wight

Cancer screening programmes

Palliative and end of life care
Cancer Matters Wessex is an NHS website created by Wessex Cancer Alliance in partnership with Macmillan Cancer Support.
Promises by Jackie Kay
Remember, the time of year
when the future appears
like a blank sheet of paper
a clean calendar, a new chance.
On thick white snow
You vow fresh footprints
then watch them go
with the wind's hearty gust.
Fill your glass. Here's tae us. Promises
made to be broken, made to last.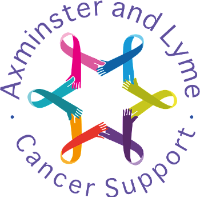 Ways to support or connect with Axminster and Lyme Cancer Support
If you wish to donate online you can via a one off payment or a monthly donation. Just click the link below and follow the instructions.
https://localgiving.org/charity/axminster-and-lyme-cancer-support/
How to get involved with fundraising via Easyfundraising, Amazon Smile etc
https://axminsterandlymecancersupport.co.uk/get-involved/fundraising/
Instagram & Facebook
Instagram https://www.instagram.com/axminsterandlymecancersupport/
Facebook https://www.facebook.com/axminsterandlymecancersupport.co.uk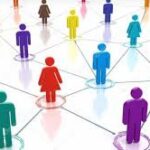 Drop-in sessions for February
Monday 7th February – Axminster Hospital Scott Rowe 2-4pm
Monday 14th February – Lyme Regis Football Club 2-4pm
Monday 21st February – Axminster Hospital Scott Rowe 2-4pm
Monday 28th February – Lyme Regis Football Club 2-4pm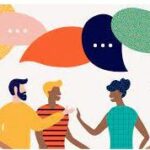 Word of Mouth
On our client registration and volunteering forms we collect data and have found that the biggest referral to us is from others.
So please do mention our services and support we can offer or if you think someone would be a good volunteer and they express an interest. We would love more people to help cover the Axminster Drop-in's but also feel you should be 12 months from finishing treatment if you have been through cancer yourself.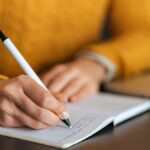 Future Events for 2022 – More details will follow for these events nearer the time and will be updated on the newsletter and website.
All our events can be viewed via the link below. We are aware of a booking issue on some devices. If you wish to book onto any event then please do contact us and we can manually enter it for you. support@axminsterandlymecancersupport.co.uk
Kefir Fermented Food 11am – 1pm
Monday 14th February
Lyme Regis Football Club – Book Here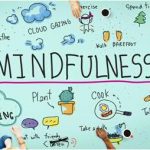 Mindfulness Workshop with Ellie – 2pm
Monday 14th February
Lyme Regis Football Club – Book Here
Blokes Brunch – 9.30-11am
Saturday 19th February
Ric's Kitchen – Book Here
Bereavement Group 12.30-1.30pm
Monday 21st February
Axminster Hospital Scott Rowe Room
Forum Meeting 12.30 – 1.30pm
Monday 28th February
Lyme Regis Football Club – Book Here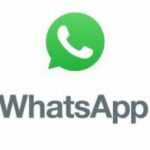 WhatsApp Group
WhatsApp group where people can chat away from drop-in and discuss as a  group results, hospital appointments or just to check in with everyone. This has been set up on the Charity Mobile so please send a text or WhatsApp to be added to 07512 279663. So far it seems to be going well and it's nice seeing people connecting. 
After the success of the first men's only Pie & Pint night a blokes only WhatsApp has also been created. If you wish to join this please do message us.
Please do provide us with feedback….this really helps with our grants and to show everyone what we do.
"Thank you for your continued support and I am loving the WhatsApp group, it gives the feeling of inclusion"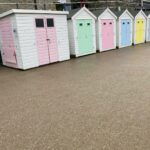 Beach Hut 
You may have noticed the hut has some new friends. We are the blue one from the end underneath the arcade.
Book now you can book 1 day per month until the end of March.
If you know you have a date booked that you cannot make please let us know ASAP.
Please note if you book the beach hut you will get an email with the booking, the system also sends a reminder and a member of the team will email you with the booking code. If you do not get these the booking has not been completed correctly. If you have any issues or wish for us to check any bookings you think you may have please email support@axminsterandlymecancersupport.co.uk
More information about the beach hut can be found via https://axminsterandlymecancersupport.co.uk/beach-hut/
Calendar of Events for 2022 Link
January – December 2022 Can be found online at https://axminsterandlymecancersupport.co.uk/wp-content/uploads/2021/12/ALCS-Calendar-2022.pptx