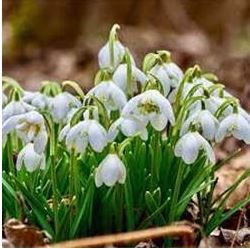 Newsletter No.42 – February 2022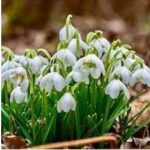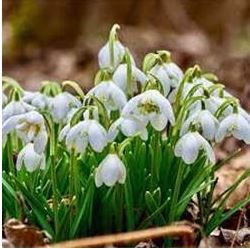 February has seen some huge changes for many, the best of these have been seeing Spring arriving! The snow moon was spectacular this month and everywhere we look we can see dots of white snowdrops and yellow daffodils popping up. It is miraculous so many survived the thrashing of Eunice and Franklin.
We have enjoyed seeing the return to face to face drop in's and are working hard to provide a variety of events throughout the year. Please do let us know if there is any support we can offer or if you have any feedback that will help us to improve what we do.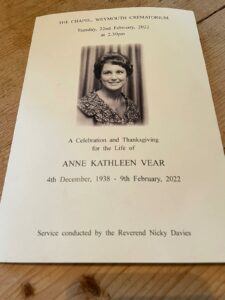 Mum (Maggie) and I attended the funeral for Anne this month. Anne was a remarkable lady and we felt privileged to have known her,  she came to our first drop in in October 2018. Anne brought many wonderful stories and sense of humour to our group and enjoyed many events with us including the Jazz Supper, Afternoon tea party and many Creative writing sessions, as well as regular Drop-Ins  She will be sorely missed.

In this edition –
Thank you

Charity Skydiving Event

Online Shop

Recommended Website

Poem

Ways to support and connect with ALCS

NEW active treatment support information

Dates for your diary and future events

Word of Mouth

Mindfulness Course

WhatsApp

Beach Hut

Thank you –  Donation Air Control Industries Ltd
Thank you to Air Control Industries Ltd who held a staff raffle for Christmas which also included an opportunity for them to nominate a registered charity of their choice and thanks to two employees for their nomination the company have donated £2,000 to help support our charity and clients. 

Thank you again – Blake's  7 Annual 1982 & Sasha Mitchell.
Axminster and Lyme Cancer Support has recently been nominated by the actress Sasha Mitchell to be a beneficiary of funds raised from the sale of the Blake's 7 Annual 1982. This not-for-profit book is a fan created celebration of the classic BBC science fiction series Blake's 7, and has been a tremendous success. The book has been on sale for just over a month, and you can find out more about the project their Facebook page: https://www.facebook.com/groups/b7annual82.
Thank you for the recent £400 donation.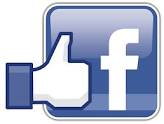 Thank you to those who have done Facebook Fundraisers
Create your birthday fundraiser
When you start a charity fundraiser on Facebook, 100% of the funds that you raise go to the charity.
On your computer, log in to Facebook.

In the promotion in your News Feed, either:

Select one of the charities that we've suggested

Type in the search bar to find a charity

Select the charity that you want to raise money for.

Under "Let's start with the basics", enter:

The name of the charity that you're raising money for

How much you want to raise

The currency that you want donations to be in

The date that you want the fundraiser to end

Click Next.

Under "Tell your story", enter:

A title for your fundraiser

A brief explanation for why you wanted to create this fundraiser

Click Next.

Under "Pick a cover photo", choose one of the suggested photos.

Click Create.
A message will pop up that congratulates you on creating your fundraiser. From there, you can invite your friends to donate, share your fundraiser in your News Feed or donate to the fundraiser yourself.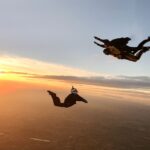 14th May 2022 – 8.00am – Charity Skydive… It's not t00 late to sign up or donate.
Have you or a family member ever had the urge to jump out of a plane? You could raise money for our charity at the same time. We have planned a Charity Skydive on 14th May 2022 and would love some people to sign up and take the plunge!
More people have signed up including Dan Watts, Headteacher at The Woodroffe School and local GP and ALCS Trustee Nick Hodges. To donate please click here
Here is more information and details on how to sign up.
https://www.skydiveukltd.com/charity-profile?charity=1067
*Date is subject to weather conditions
Our Online Shop 
If you are looking for individual cards, or a bespoke gift locally made  please do consider our online shop. 
Hopefully we have made it easier for you to purchase beautifully illustrated blank cards, recipe books, key rings and CDs – all the money raised goes directly to help our clients. 
https://axminsterandlymecancersupport.co.uk/shop/
Just add your items to the basket and go to the checkout which is now using Stripe payments but Paypal is still an option. If you have any problems please do not hesitate to contact us for assistance.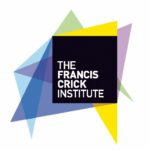 Recommended website – The Francis Crick Institute online and London exhibition.
Why doesn't cancer play by the rules, and who are the people trying to outsmart these rebel cells? Meet the Crick's trailblazing scientists who are helping to turn the tide on one of the world's biggest killers.
What is cancer and what are scientists doing to understand it? This online exhibit accompanies the Outwitting Cancer exhibition at the Crick. Hear from Crick scientists and people whose lives are affected by cancer. 
Outwitting Cancer: exhibition in London
Event dates and opening times
25SEP -15JUL
https://www.crick.ac.uk/whats-on/exhibitions/outwitting-cancer
Today – Mary Oliver
Today I'm flying low and I'm
not saying a word.
I'm letting all the voodoos of ambition sleep.
The world goes on as it must,
the bees in the garden rumbling a little,
the fish leaping, the gnats getting eaten.
And so forth.
But I'm taking the day off.
Quiet as a feather.
I hardly move though really I'm traveling
a terrific distance.
Stillness. One of the doors
into the temple.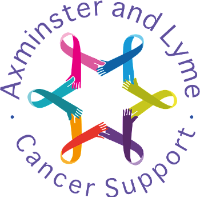 Ways to support or connect with Axminster and Lyme Cancer Support
If you wish to donate online you can via a one off payment or a monthly donation. Just click the link below and follow the instructions.
https://localgiving.org/charity/axminster-and-lyme-cancer-support/
How to get involved with fundraising via Easyfundraising, Amazon Smile etc
https://axminsterandlymecancersupport.co.uk/get-involved/fundraising/
Instagram & Facebook
Instagram https://www.instagram.com/axminsterandlymecancersupport/
Facebook https://www.facebook.com/axminsterandlymecancersupport.co.uk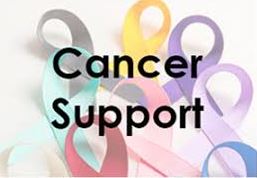 Active Treatment Drop-in Sessions
We are going to hold a drop-in session for those about to start treatment, going through treatment or finished within the last 6 months. These will be run by Mary and Isabel to help support those going through cancer and make connections.
Monday 7th March – Axminster Hospital Scott Rowe 12.30-1.30pm
Monday 4th April – Axminster Hospital Scott Rowe 12.30-1.30pm
If you would like to join us for a cuppa and a chat do please drop by.
Drop-in sessions for March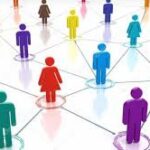 Monday 7th March – Axminster Hospital Scott Rowe 2-4pm
Monday 14th March – Lyme Regis Football Club 2-4pm
Monday 21st March – Axminster Hospital Scott Rowe 2-4pm
Monday 28th March – Lyme Regis Football Club 2-4pm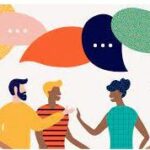 Word of Mouth
On our client registration and volunteering forms we collect data and have found that the biggest referral to us is from others.
So please do mention our services and support we can offer or if you think someone would be a good volunteer and they express an interest. We would love more people to help cover the Axminster Drop-in's but also feel you should be 12 months from finishing treatment if you have been through cancer yourself.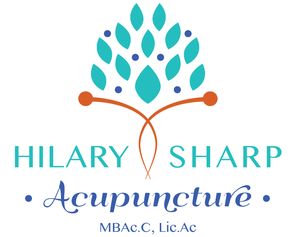 Acupuncture Clinic
We will be starting a weekly acupuncture clinic in March, this will be a group session and involve auricular acupuncture (around the outer ear). Hilary Sharp will be providing the acupuncture. https://www.hilarysharp.co.uk/
Particular benefits include helping to alleviate hot flushes, anxiety, dry mouth and fatigue. Further information can be obtained from Hilary.
This support will be offered free of charge. To register your interest please contact Mary mary@axminsterandlymecancersupport.co.uk  Date, time and venue all to be confirmed.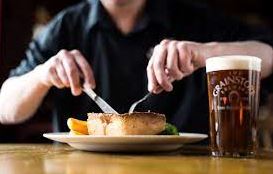 Future Events for 2022 – More details will follow for these events nearer the time and will be updated on the newsletter and website.
support@axminsterandlymecancersupport.co.uk
Spring Flower Workshop 2-4pm
Monday 14th March
Lyme Regis Football Club
Click here to book
Men's Only Pie & Pint 6.30pm
Tuesday 15th March
The George Hotel Axminster
Click here to book

Bereavement Group 12.30-1.30pm
Monday 21st March
Axminster Hospital Scott Rowe Room
Men's Only Pie & Pint 6.30pm
Tuesday 12th April
Location TBC
Bereavement Group 12.30-1.30pm
Monday 25th April
Axminster Hospital Scott Rowe Room
Blokes Brunch
Saturday 30th April
Location TBC
Fermented Food Workshop 11.30-1.30pm
Monday 9th May
Lyme Regis Football Club
ALCS Stall at Lyme Regis May Fair 1-4pm
Sunday 15th May
Anning Road Playing Fields, Lyme Regis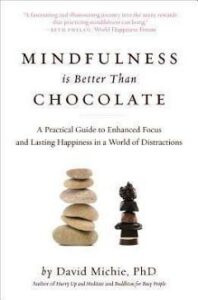 Mindfulness Based Stress Reduction (MBSR)
NHS Dorset HeathCare University are running a 8 week course starting on 27th April to anyone registered with a Dorset GP. Each session is 2 hours and via Teams online. For more information please call 0300 790 6828.
Mindfulness helps us to become more familiar with habits and patterns of thinking and behaving, and adopts a more accepting approach to every experience, be it pleasant or unpleasant.
It also allows us to start tuning into life with a clearer awareness; moment by moment.
Mindfulness is best understood by taking part in it rather than reading about it, The course is rooted in learning via practice.

Tripudio Movement Classes – Axminster
Do you live near or in Axminster in Devon? Just to let you know that Karen will be running out a FREE 6 week classes of Tripudio Movement, They will be every Wednesday from 1-2pm at the Axminster Health & Wellbeing centre from 23rd March to 27th April.
The movements are gentle and easy to follow and undertaken seated or standing, great especially if you have lymphoedema. Have a peek at the video to get an idea.
If you are interested or would like further information please let her know.
https://youtu.be/nxHIJgqnFuI
#Tripudiomovementsystems #LivingWithCancer #lymphoedema
You can contact Karen on 07572 543781 or email forresterjones.k@gmail.com Facebook group is https://www.facebook.com/groups/189085265070912/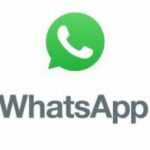 WhatsApp Group
WhatsApp group where people can chat away from drop-in and discuss as a  group results, hospital appointments or just to check in with everyone. This has been set up on the Charity Mobile so please send a text or WhatsApp to be added to 07512 279663. So far it seems to be going well and it's nice seeing people connecting. 
After the success of the first men's only Pie & Pint night a blokes only WhatsApp has also been created. If you wish to join this please do message us.
Please do provide us with feedback….this really helps with our grants and to show everyone what we do.
"Thank you for your continued support and I am loving the WhatsApp group, it gives the feeling of inclusion"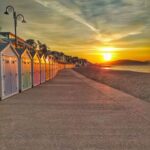 Beach Hut 
Book now you can book 1 day per month until the end of May.
If you know you have a date booked that you cannot make please let us know ASAP.
Please note if you book the beach hut you will get an email with the booking, the system also sends a reminder and a member of the team will email you with the booking code. If you do not get these the booking has not been completed correctly. If you have any issues or wish for us to check any bookings you think you may have please email support@axminsterandlymecancersupport.co.uk
More information about the beach hut can be found via https://axminsterandlymecancersupport.co.uk/beach-hut