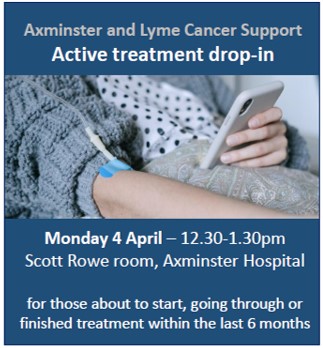 Newsletter No.43 – March 2022
For the month of March you get a picture of me – Donna looking rather hot and sweaty after taking up Couch to 5K this is so I am accountable and actually continue with it so then I can send a picture of me when I have completed it – Running has never been my thing but I want to try and enjoy it. For those who don't know it is now 6 years since I had Inflammatory Breast Cancer and after Covid and a new job to juggle along side this role I have started to do something for myself and my fitness.
I am so happy the clocks have changed and we can enjoy the lighter evenings. This month I also celebrated my 38th birthday and after 2 years of lockdown birthdays I enjoyed going out and seeing friends and family and a Mothers Day trip to Longleat. I hope you are all enjoying the spring weather..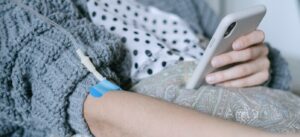 Our Active treatment sessions started this month, we aim to bring people together who have just started treatment. Things changes in the medical world so quickly and different hospitals do things differently even though they are not far from each other so we all have different experiences but having that support from someone who understands right now how you might feel does help.
Along side this we have started a weekly Acupuncture clinic you will find more information below but you are able to book the sessions online via the shop and I have been able to add the sessions on one shop item. So click the date and if its green we have availability you can then select check availability and it will add to the basket then you can add the next date the same way you will then be able to checkout all the dates you wish to book and will receive a confirmation email. If you do have problems booking any item on the shop then please do contact me at support@axminsterandlymecancersupport.co.uk
In this edition –
Meet the Therapist

Acupuncture Clinic

Active Treatment Drop-in

Drop in Sessions for April

Charity Sky Dive

Poem

Recommended Website

Online Shop

Ways to support and connect with ALCS

Look good feel better

Dates for your diary and future events

Mission Remission

Dirty Dozen

Beach Hut

Material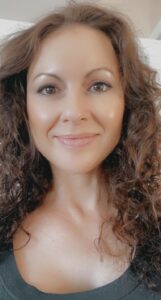 Meet the Therapist – Elizabeth Bond MBTPA, Cert. ECBS, Dip.VTCT, ETAT, CNHC, MRSPH – Nutritional Therapy and Bowen Therapy
I qualified in Nutrition in March 2021 and am a member of the Royal Society for Public Health.  Since qualifying, I have continued my studies with a special interest in nutritional support for Cancer – before, during, after treatment and beyond.
I have been passionate about health and nutrition all of my adult life; always eager to learn about the latest evidence-based guidelines for increasing health and preventing disease.
I am also a Bowen Therapist.  I qualified in 2008 and am a member of the Complementary and Natural Healthcare Council (CNHC).  I have enjoyed a busy and fulfilling practice, working with people of all ages, using this wonderful technique to help relieve pain and allow the body to reset and rebalance itself.
I love working with and supporting people on their journey to health and recovery.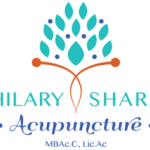 Acupuncture Clinic
Weekly acupuncture clinic on Monday's 4.15 – 5.15pm at Scott Rowe Room within Axminster Hospital. This will be a group session and involve auricular acupuncture (around the outer ear). Hilary Sharp will be providing the acupuncture. https://www.hilarysharp.co.uk/
Particular benefits include helping to alleviate hot flushes, anxiety, dry mouth, and fatigue. Further information can be obtains from Hilary.
This support will be offered free of charge to registered clients for up to 10 sessions. We do have have a max of 8 at each session which must be booked in advance. Please bring your own water. (Drinks will not be able to be supplied) Do contact us to be added to a waiting list should the online booking system show full.
No session 4th April
To Book 11th April click here
No session 18th April
To Book 25th April click here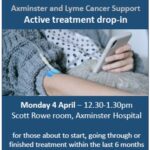 Active Treatment Drop-in Sessions
We are going to hold a drop-in session for those about to start treatment, going through treatment or finished within the last 6 months. These will be run by Mary and Isabel to help support those going through cancer and make connections.
Monday 4th April – Axminster Hospital Scott Rowe 12.30-1.30pm
Monday 16th May – Axminster Hospital Scott Rowe 12.30-1.30pm
If you would like to join us for a cuppa and a chat do please drop by.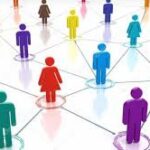 Drop-in sessions for April
Monday 4th April – Axminster Hospital Scott Rowe 2-4pm
Monday 11th April – Lyme Regis Football Club 2-4pm
Monday 18th April – NO DROP-IN BANK HOLIDAY
Monday 25th April – Axminster Hospital Scott Rowe 2-4pm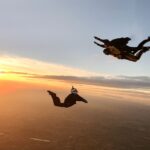 14th May 2022 – 8.00am – Charity Skydive… It's not t00 late to sign up or donate.
Have you or a family member ever had the urge to jump out of a plane? You could raise money for our charity at the same time. We have planned a Charity Skydive on 14th May 2022 and would love some people to sign up and take the plunge!
More people have signed up including Dan Watts, Headteacher at The Woodroffe School and local GP and ALCS Trustee Nick Hodges. To donate please click here
Here is more information and details on how to sign up.
https://www.skydiveukltd.com/charity-profile?charity=1067
*Date is subject to weather conditions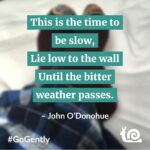 This Is the Time to Be Slow – by John O'Donohue
This is the time to be slow
Lie low to the wall
Until the bitter weather passes
Try, as best you can, not to let
The wire brush of doubt
Scrape from your heart
All sense of yourself
And your hesitant light.
If you remain generous,
Time will come good;
And you will find your feet
Again on fresh pastures of promise,
Where the air will be kind
And blushed with beginning.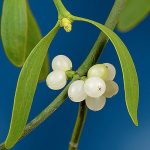 Recommended website – Mistletoe Therapy UK
Mistletoe Therapy UK is a UK-wide initiative
that was founded by patients, their families & friends.
With the support of health professionals and medical charity Camphill Wellbeing Trust,
Mistletoe Therapy UK aims to support the availability of mistletoe therapy as part of an integrated approach to cancer care.
Mistletoe Therapy UK aims to:
 information/support to patients, carers, healthcare professionals

develop mistletoe therapy services UK wide

promote further research on mistletoe therapy

ensure continued availability of mistletoe preparations in the UK

fundraise to support these activities.
https://www.mistletoetherapy.org.uk/about/
Our Online Shop 
If you are looking for individual cards, or a bespoke gift locally made  please do consider our online shop. 
Hopefully we have made it easier for you to purchase beautifully illustrated blank cards, recipe books, key rings and CDs – all the money raised goes directly to help our clients. 
https://axminsterandlymecancersupport.co.uk/shop/
Just add your items to the basket and go to the checkout which is now using Stripe payments but Paypal is still an option. If you have any problems please do not hesitate to contact us for assistance.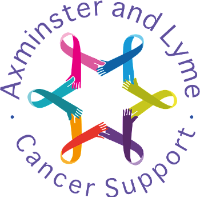 Ways to support or connect with Axminster and Lyme Cancer Support
If you wish to donate online you can via a one off payment or a monthly donation. Just click the link below and follow the instructions.
https://localgiving.org/charity/axminster-and-lyme-cancer-support/
How to get involved with fundraising via Easyfundraising, Amazon Smile etc
https://axminsterandlymecancersupport.co.uk/get-involved/fundraising/
Instagram & Facebook
Instagram https://www.instagram.com/axminsterandlymecancersupport/
Facebook https://www.facebook.com/axminsterandlymecancersupport.co.uk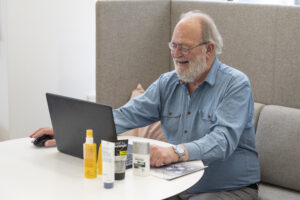 Look Good Feel Better – David Wright
Me, a photo model for a charity? YES
It's true I was contacted by Look Good, Feel Better, a cancer support charity that is focused on helping themselves by looking good and feeling better inside. Simply knowing you look good boosts self-confidence and awareness. I'd been on a couple of their Zoom courses including Grooming for Men – facial self care.
So there I was in London on a lovely sunny day for a photo / video shoot to create new marketing material…..did I dress up? Not really I left that to the ladies. Was it easy to be interviewed about yourself, your feelings and does looking good make a difference? No it's not easy even with the interviewer having a script simply because you have to respond in real time.
Now why me – I, a man who needed to learn the value of 'me time'. Changing my approach to shaving and skin care was shifting from a chore to mindful minutes and all about me in the moment.
It works!
https://lookgoodfeelbetter.co.uk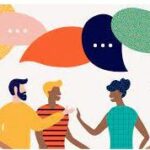 Word of Mouth
On our client registration and volunteering forms we collect data and have found that the biggest referral to us is from others.
So please do mention our services and support we can offer or if you think someone would be a good volunteer and they express an interest. We would love more people to help cover the Axminster Drop-in's but also feel you should be 12 months from finishing treatment if you have been through cancer yourself.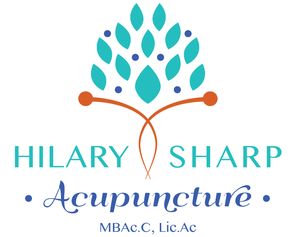 Acupuncture Clinic
We will be starting a weekly acupuncture clinic in March, this will be a group session and involve auricular acupuncture (around the outer ear). Hilary Sharp will be providing the acupuncture. https://www.hilarysharp.co.uk/
Particular benefits include helping to alleviate hot flushes, anxiety, dry mouth and fatigue. Further information can be obtained from Hilary.
This support will be offered free of charge. To register your interest please contact Mary mary@axminsterandlymecancersupport.co.uk  Date, time and venue all to be confirmed.
Future Events for 2022 – More details will follow for these events nearer the time and will be updated on the newsletter and website.
support@axminsterandlymecancersupport.co.uk
Men's Only Pie & Pint 6.30pm
Tuesday 12th April
The Wheelwright Inn – Colyford
Bereavement Group 12.30-1.30pm
Monday 25th April
Axminster Hospital Scott Rowe Room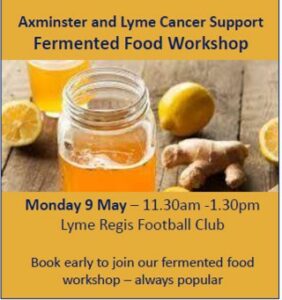 Fermented Food Workshop 11.30-1.30pm
Monday 9th May
Lyme Regis Football Club
Click here to book
ALCS Stall at Lyme Regis May Fair 1-4pm
Sunday 15th May
Anning Road Playing Fields, Lyme Regis
Men's Only Pie & Pint 6.30pm
Tuesday 17th May
Location TBC
ALCS Forum 12.00 – 1.30pm
Monday 23rd May
Lyme Regis Football Club
Click here to book
Sleep Workshop 2-4pm
Monday 23rd May
Lyme Regis Football Club
Bereavement Group 12.30-1.30pm
Monday 30th May
Axminster Hospital Scott Rowe Room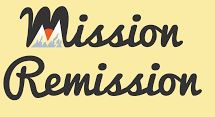 Mission Remission – For a Happy, Healthy, Independent Life After Cancer
The Mission Remission hub was built for cancer survivors – we share hundreds of inspirational stories and practical strategies to move forward after cancer.
Looking to get started? Take a peek at our strategy pages.
What do we do?
Mission Remission supports cancer survivors move forward after treatment to live happy, healthy, independent lives. Our mission is to improve the experience of cancer recovery for every person across the country.
Mission Remission is a grassroot community-run charity. We help people by running an online platform, now with over 15k community members. We run support groups, online discussions, a book club, and an advocacy team.
Our campaigns support people and the NHS. 2022 aims include:
Speeding up diagnosis so people live longer and face fewer long-term consequences

Improving the experience of those dealing with cancer & transforming services so they're person-centred

Helping people improve personal relationships with their clinical teams

Building a holistic survivor package & finding a partner to pilot this
WHY?
90% of people feel the time after cancer is just as traumatic as the diagnosis. You're faced with the need to return to 'normal' life, when life no longer feels normal.
What Support is Available?
There's no national NHS service commissioned to address these issues. In fact, more widely, there's sparse information on life after cancer. When life after cancer is mentioned, it's amongst advice on palliative care and prognosis rates. And it is just not appropriate to seek support about life after cancer from people who are still receiving treatment or who have terminal diagnoses.
So we wanted to do something about it.
Our vision is for everyone to live a happy, healthy, independent life after cancer and we plan to improve the experience of recovery for every cancer survivor in the UK.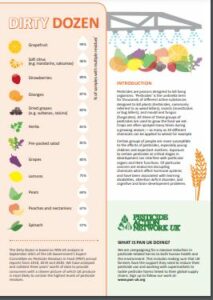 Dirty Dozen
Pesticides used in agriculture can often leave detectable traces of chemicals in, or on, our food known as 'residues'. The residues detected on a food item will depend on which pesticides have been used and how persistent they are, in other words, how long they take to decompose.
Driven by health concerns, the government monitors residue levels in food consumed in the UK. PAN UK has analysed government data from 2018, 2019 and 2020 and turned it into a handy list you can stick on your fridge or in your back pocket when you go shopping.
Beyond fruit and vegetables
While we have focussed on fruit and vegetables for the Dirty Dozen, cocktails of pesticide residues are found in many different foods, including grains, such as barley, oats and wheat (and subsequently bread). For example, in 2019, 94% of oats contained residues of more than one pesticide.
Pesticide residues regularly found on grains include glyphosate and chlormequat. Glyphosate remains a potential human health issue and is classified by the UN World Health Organization as a 'probable human carcinogen'. Its presence in grain is largely due to its use as a pre-harvest desiccant, when it's used to artificially dry crops to make harvesting easier. If the UK Government banned the use of glyphosate as a pre-harvest desiccant it could reduce the amount of this residue found in grains.
Chlormequat is a plant growth regulator which helps to reduce plant height and increase stem thickness, making plants such as wheat more robust and easier to harvest. It has been linked to developmental and reproductive health issues and its use on produce for human or animal consumption is banned in the USA.
More information can be found at https://www.pan-uk.org/dirty-dozen/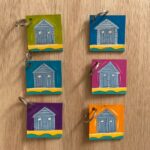 Beach Hut
The Beach Hut is now fully booked until the end of June. Do keep an eye out on dates becoming available via the website, WhatsApp and Facebook/Instagram.
If you know you have a date booked that you cannot make please let us know ASAP.
Please note if you book the beach hut you will get an email with the booking, the system also sends a reminder and a member of the team will email you with the booking code. If you do not get these the booking has not been completed correctly. If you have any issues or wish for us to check any bookings you think you may have please email support@axminsterandlymecancersupport.co.uk

More information about the beach hut can be found via https://axminsterandlymecancersupport.co.uk/beach-hut/

Material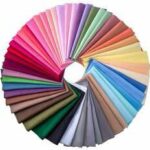 MATERIAL WANTED – does anyone have any material to donate for our care bags? Please do let us know if you have anything suitable.
We have amazing volunteers who create us wonderful bags for our clients going through treatment and operations.
Thank you