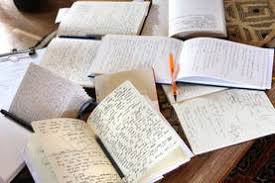 Newsletter No.23 – July 2020
Another month has flown by and we are seeing so many changes in how we can get out and about, we can begin to see our friends and family and share stories of lock down. For some the shielding continues because of their vulnerability and for some because of their anxiety. No matter the impact of Covid-19 I am sure everyone is hearing many different stories with each person they meet.

This month we have seen the huge impact of being diagnosed during the pandemic, having to have surgery and treatment and  the experience of end of life care and bereavement.

We were all very sad to hear the news that Wendy Lois Bates had died and her husband Howard is very much in our thoughts, as are the many people who were touched by Wendy's joy de vie. She was an incredible lady, with a sensitive and spiritual soul, hugely creative and so generous with her care, her time and her love. She will be sorely missed by many but the memories she left will continue to give comfort and smiles. I am personally feeling blessed to have known her and will wear the ear rings she gave me with fond memories of shared walks, breakfasts and sharing stories of sea swimming.
Many of you have commented on the photos of Duke our 4 month old yellow Labrador. This month I thought I would share with you this photo of our cat 'squatting' in the kennel built by our son Joe…Duke hasn't been brave enough to issue an eviction notice yet!

We don't have any news about starting face to face drop in's yet but will keep you posted when we do. We continue to enjoy being connected via zoom each Monday 2-3pm.
Beach Hut – Update
Our beach hut is open! So many wonderful stories coming in from days spent watching the world go by, taking some time out and sharing time with loved ones by the sea. We are taking bookings via the website until October.
If you would like to book the beach hut when we are out of lock down please follow the link below
https://axminsterandlymecancersupport.co.uk/beach-hut/
Thank you
We would like to thank Persuasion, Marine Parade for their very generous support, we love the new blankets and look forward to being able to put them in the beach hut for cosy times in the autumn. https://www.facebook.com/persuasionshop
Our Online Shop Is Now OPEN!Our online shop is now open, you can buy our cards, key-rings, CD's and we will soon be adding postcards to the collection. Then later in the year our very own recipe book and we are working on merchandising ideas to add.
We have special offers available like buy 10 get one free for cards and an offer of free deliver if you spend over £20. We can also arrange local collection or delivery as a free option instead of postage so do take advantage of this offer. New Cards have also been added.
Thank-you to Stephen, Watershed PR for your help with the online shop. (https://watershedpr.co.uk/) Amazing support and wonderful service .
Please click the link to browse our items.
Welcoming Our New Therapist
Jo Smith Oliver MCSP
The Metamorphic Technique
I am very happy to be part of this team.  I have been a physiotherapist for many years, specialising initially in Orthopaedic medicine before training in and running a complementary health centre in London.  My career for the last 40 years has been involved in integrating mainstream medicine into Reflexology, Reiki, Craniosacral therapy and the Metamorphic Technique, which is the process I would like to offer here.
In reflexology, the inner border of the foot, the line of the thumb and the central line from forehead to the base of your skull are accepted as reflexes of the spine. In Metamorphic Technique, these points also exist as a timeline.  A typical session involves gentle massage on the feet, hands and head. This can be carried out in an armchair or sofa, or resting on a bed.
It is now well known that as a baby in the womb we are able to absorb   emotional and physical characteristics of our parents as well as the nutrients that the mother provides. How we develop in the womb and how we are born affect our lives and help us to form how cope with life. Stressful thought patterns that a person may have had for many years could have originated from their foetal development.
This Metamorphic process simply provides the space to release some of these issues without having to discuss them.   Many are often drawn to this technique in times of change and an inability to move forwards.
It is appropriate to receive a session at any stage in life, but it really comes into its own where there is inner anguish related to fear. After a session many find that they feel profoundly peaceful and are able to deal with uncomfortable situations more effectively. It helps you to see life from a different perspective, somehow, almost by magic. A session, which lasts for up to an hour has been likened to the transformation of our normal everyday existence from chrysalis to butterfly, hence the name.
I have been a Metamorphic practitioner for 28 years.
www.metamorphicassociation.org
Water Therapy- Zoe King
We are delighted to be able to announce Water Therapy as a new way to support those of you looking for a safe and proven way of exercising. Zoe is a GP referral for exercise consultant with over 20 years experience in swimming teaching and coaching.
Zoe is going to be starting weekly classes (probably Thursday am 9.30am, for an hour at Peacehaven, Seaton) these classes will start on 3rd September and will be available free to anyone affected by any cancer.
In order to enrol with Zoe we are offering a free 1-2-1 hour session to enable you to spend some time with Zoe and see if it is something you feel would be beneficial. If you are interested in this please contact admin@axminsterandlymecancersupport.co.uk
Nordic Walking
As the restrictions are lifting Gillian is now able to offer 1-2-1 Nordic Walks and as you know we are passionate about Nordic Walking at Axminster' and Lyme Cancer Support as so many have seen the benefit of the exercise. If you would like to try Nordic Walking for the first time or would like to resume waking with her as an experienced Nordic Walker now is an excellent time to start! Just contact us and we will forward confirmation. We are able to fund up to 6  1-2-1 walks. Open to anyone affected by any cancer.
Axminster & Lyme Cancer Support –
Client Questionnaire.
At Axminster & Lyme Cancer Support we would love your feedback to help us continue to help with everyone's needs and requirements as much as possible.
If you could click the link or scan the QR code below and answer a few questions. This is open to everyone who follows and supports the charity. We will also have hard copies at drop-in each week for the next couple of months.
Your opinion matters to us and it also helps us with grants to know what people think about the services we provide.
Thank you in advance
ALCS
https://www.surveymonkey.co.uk/r/ALCSDrop-in
Easyfundraising
Please help support us by shopping online.  Use easyfundraising to shop with over 3.600 retailers including Argos, John Lewis, ASOS, booking.com, eBay, Boden and M&S.
Every time you shop, you'll raise a free donation for Axminster and Lyme Cancer Support – its that easy!
Start Easyfundraising today!.
Co-op Local Community Fund
Axminster and Lyme Cancer Support has been chosen to benefit from the next round of the Co-op Local Community Fund.
The funding has started so please do register your loyalty card so 1p of each £1 is given to ALCS.
Not a member?  Join here.  No matter which Co-op you use, the funds will come to the charity.
Recommended Reading
This months recommended book is a book I read many years ago and I have recently brought it for a friend. It touches on Buddhism in a funny and light way and contains spiritual lessons that may ignite curiosity and time for reflection. Time is something we all seem to value more and I hope you enjoy this book.
Would you like to volunteer with us?
If you would like to join us, or know anyone who could help us with administration, hosting our drop-in sessions, fundraising etc, please get in touch.
Dates for your diaryWeekly drop-in sessions
Our weekly drop-in sessions have currently halted but we have set up a virtual one on Mondays 2-3pm via Zoom. Please do message us for more information if you have not already joined in or information is posted via Facebook and the website.
We swap top tips, exchange some positive stories and support where we can. We also now have weekly slots for meet the therapist where they walk about the treatments they offer and how they offer it, so you have an insight and 'meet' the person before you sign up.
Zoom is free to join, just download the app on any device. As with all of these platforms it is recommended to check the privacy settings and unsubscribe to advertising. This should be an option when you sign up if not at the bottom of the confirmation email.
Creative Writing Course
The last course was so successful we are delighted that Joanna Wilds is doing another one starting on September 3rd 11am for 80 mins. Running for 6 weeks, this is an opportunity to explore your creative skills, guided by the experience of Joanna. More information about Joanna can be found on her website from  https://blackdogwritinggroup.weebly.com/
This is limited to a small group so if you would like to take part please contact admin@axminsterandlymecancersupport.co.uk. It is free to anyone affected by any cancer. The course will be run using zoom, if possible a face to face meet up will be arranged.
Fermented Food Workshop
Dates for 2020 are as follows:
7th September – Kefir
November – Date and Workshop to be confirmed.
The benefits are well reported across the medical press now although this style of food has been used in many of cultures for 1000's of years. More information can be seen on Tiffany's website https://culturelove.co.uk/
Numbers are limited but you can book online at https://axminsterandlymecancersupport.co.uk/product/fermented-food-workshop-kefir-7th-september-2020/
There is no cost to this event, as it is funded by the charity but donations are always appreciated.
They will be held at the Lyme Regis Football Club.
If you would like to talk to someone else…
Macmillan Telephone Buddies If you need to talk about your cancer, we're here to listen. With a weekly call from one of our Telephone Buddies, you don't have to face cancer alone.
How a Telephone Buddy helps Going through cancer can be an isolating experience at any time, and especially when social distancing. Our free Telephone Buddy service is here for you. We'll match you with someone who understands what you're going through, and they'll give you a weekly call. Your volunteer buddy will be a listening ear, ready to talk about how you're feeling and your support needs during this difficult time.
They can also let you know about our other services, and all the ways Macmillan can help, so you don't have to face cancer alone.
How it works
1.Sign up online or by phone to register your interest
2. We'll get in touch to find out what support you need
3. We'll find a Telephone Buddy who suits your needs
4.You'll get a weekly call from your Telephone Buddy
Typically your volunteer will offer up to 12 weeks of support, but this can be adjusted to suit your needs.
Find out more and sign up at macmillan.org.uk/telephonebuddies Or call our Support Line on 0808 808 00 00 (7 days a week, 8am-8pm)
If you know anyone who would like to receive this newsletter, please ask them to sign up via here or email admin@axminsterandlymecancersupport.co.uk and we will add them to our mailing list. We are happy to send newsletters by post, if needed.  Past editions can be found on our website